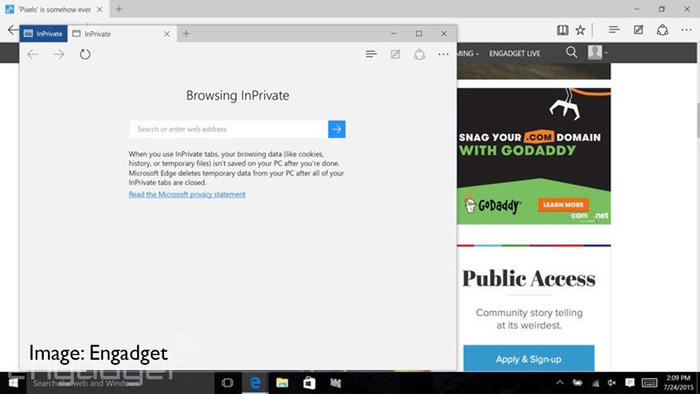 In a recent Engadget article, Microsoft is currently rolling out the latest Windows 10 update, and it now has an update history that makes it easier to keep track of the platform's changes. This build comes with key improvements that will fix a lot of issues, including the Edge browser's. Researchers discovered in January that the websites you visit during private browsing are as easily recovered as the URLs you visit on a normal tab. InPrivate browsing should prevent that from happening as it promises not to save any data, that's why the update has removed its ability to cache visited URLs.
The latest build also patches up a security problem in Edge and even in Internet Explorer 11 that allows dubious websites to run malicious codes and install malware. In addition, it fixes any authentication issue, adds the ability to install multiple apps simultaneously and repairs the flaw that executes code remotely when malware is run. You'll get the update soon if you haven't yet, but feel free to read the full change log first if only because you can.
Lead Stories' Trendolizer™ is constantly scouring the web for the hottest news, viral videos and images.
Follow us on Facebook and Twitter @LeadStoriesCom for your daily news.