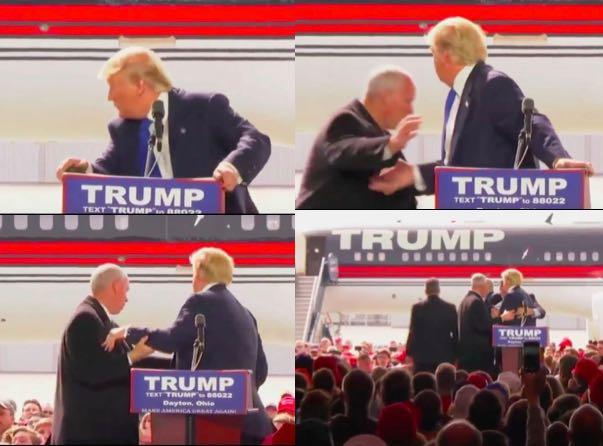 Donald Trump's Secret Service detail jumped on stage near the end of a campaign rally in Ohio Saturday after sensing a sudden security threat against the candidate. WItnesses say someone threw an object toward Trump. The scare came a day after Trump's Chicago rally was canceled amid security fears.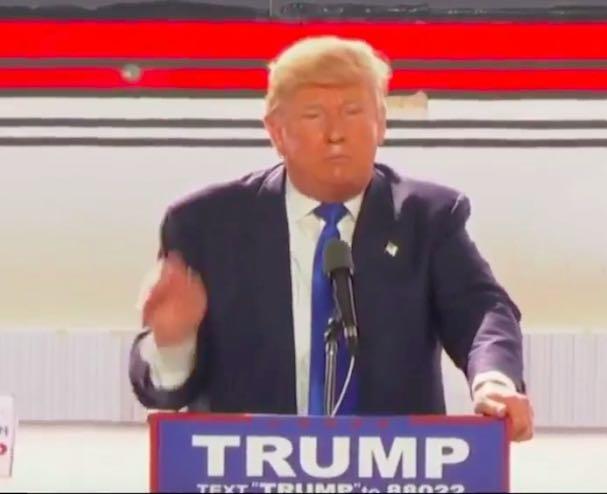 Trump was nearing the end of his speech in an airport hangar when something triggered the scare.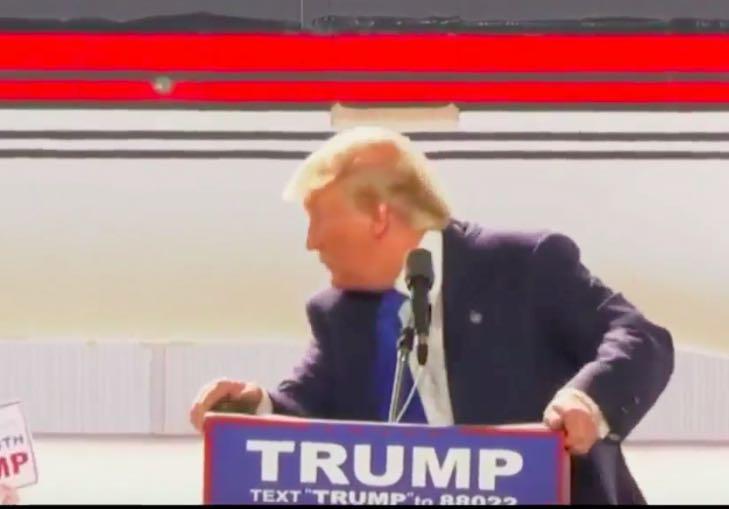 Trump bent down immediately, grabbing the corners of his podium.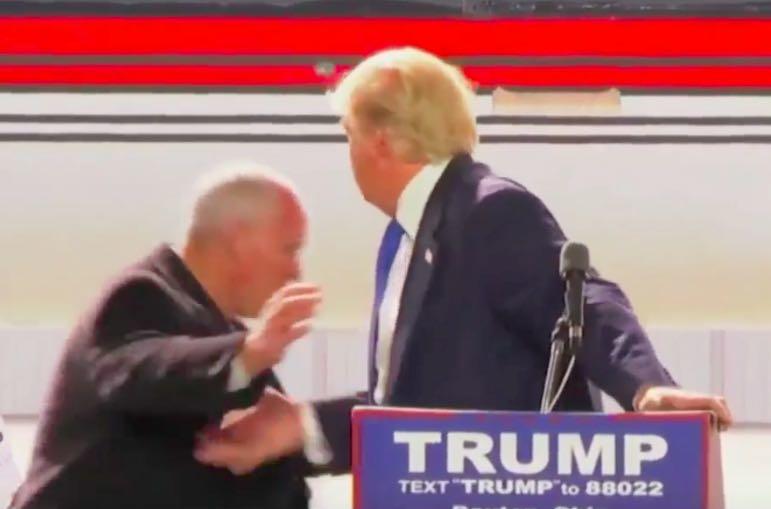 A U.S. Secret Service agent quickly rushed to Trump's side on stage.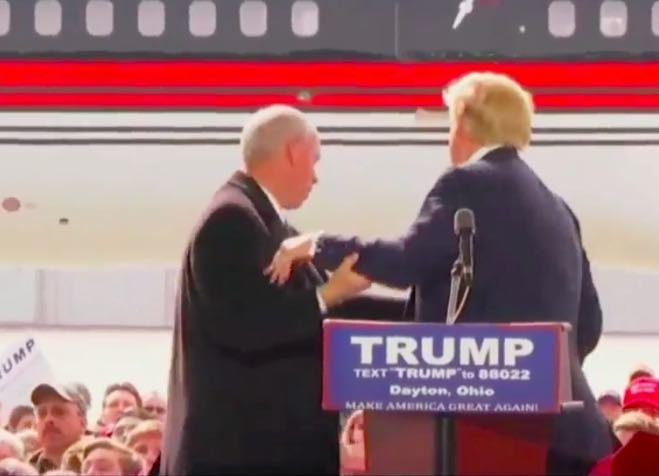 Trump quickly regained his composure as the protester was taken under control by security.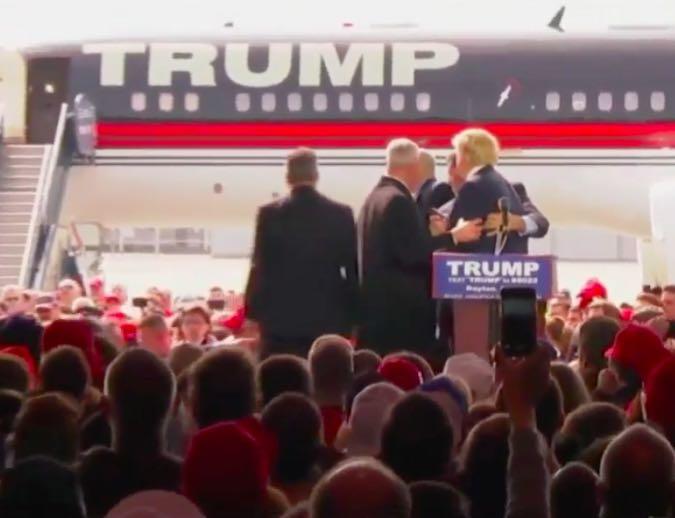 The security scare was over in seconds, but when Trump continued his stump speech the crowd was louder than ever.
Trump made it clear that he will not stop holding these massive rallies.
The rally in Cincinnati is ON. Media put out false reports that it was cancelled! #MakeAmericaGreatAgain #Trump2016

— Donald J. Trump (@realDonaldTrump) March 12, 2016