It's been the battle of the pop divas with near simultaneous releases of new video clips by Taylor Swift and Katy Perry. Perry released her "Swish Swish" first, Tay followed a few days later with "Look What You Made Me Do". But Swift has swiftly overtaken the view count of her rival: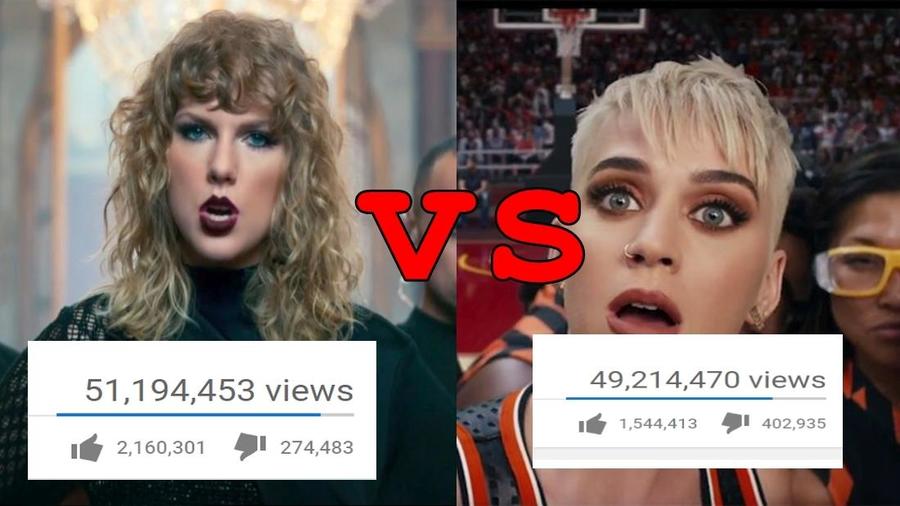 And Taylor's not done. Compare the view count graphs of both songs:
These graphs will continue to be updated automatically over the coming days.
Want to actually hear the songs and watch the videos? No problem: