A gruesome internet hoax is making the rounds since yesterday: a New York couple, supposedly high on methamphetamine, was said to have eaten the fingers and four toes of a homeless man in Central Park. The two, named as 'Matthew Scroggins' (aged 32) and 'Martha Childress' (aged 43) were reportedly hungrly after not eating for five days.
A non-existent NYPD police lieutenant, 'Philip Washburn', was quoted as saying:
We found a couple that met the description of the 911 calls we had been receiving. We identified ourselves and asked them to turn around. When they did, their faces were covered with blood and the homeless man was crying for help. They had already eaten off every single one of his fingers and began chewing off his toes when we arrived on the scene.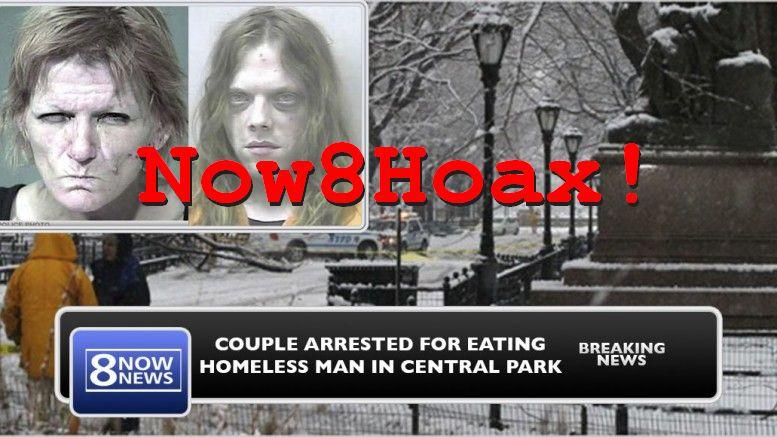 (Image: Now8News)
The story is completely made up and originated on known hoax website Now8News, a site that uses photoshopped images made to look like TV news screenshots to make their stories more believable. For this one, they used two female mugshots (even though the story talks about a man and a woman). Both of the shots has been used dozens of times on the internet in scary mugshot galleries.
Still, enough people fell for the story yesterday to make it go viral. Don't get fooled!