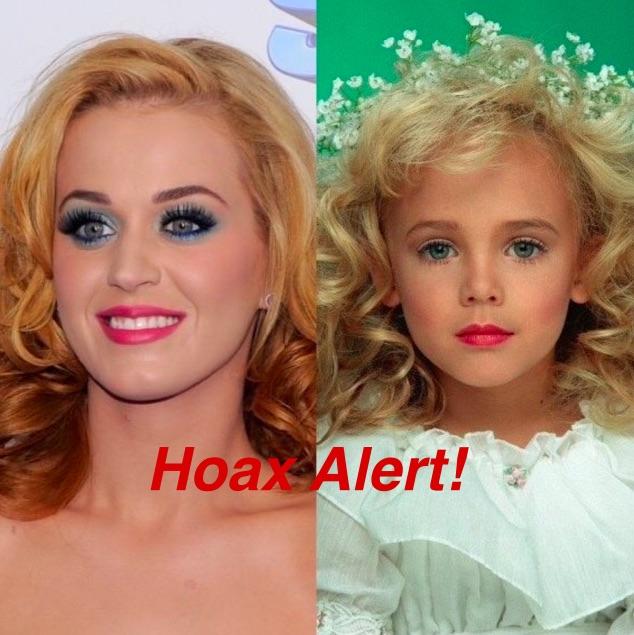 Lead Stories has detected yet another bogus conspiracy theory floating around social media which claims that JonBonet Ramsey's unsolved 1996 murder was all an elaborate plan for Katy Perry to rise to fame.
This conspiracy theory stems from a YouTube video dating back to December 2014 where a man named Dave Johnson claims that Ramsey never died, and is in fact pop star Katy Perry. Johnson claims this is no coincidence, but rather an intricate plan to bring Perry to fame.
"All of these people are liars, man," he says over images of Perry and Ramsey. "Nobody died, nobody got hurt. That sacrifice was in name only, and that was to get something, and that something was to become a star. JonBenet became Katy Perry, and that's a fact."
Below is the original video posted by Dave Johnson that claims the ridiculous conspiracy:
Another hole in this conspiracy theory is the age difference of Perry and Ramsey. The musician is 31, while Ramsey would only be 25 if she were alive today.
Follow us on Facebook and Twitter @LeadStoriesCom for your daily news.