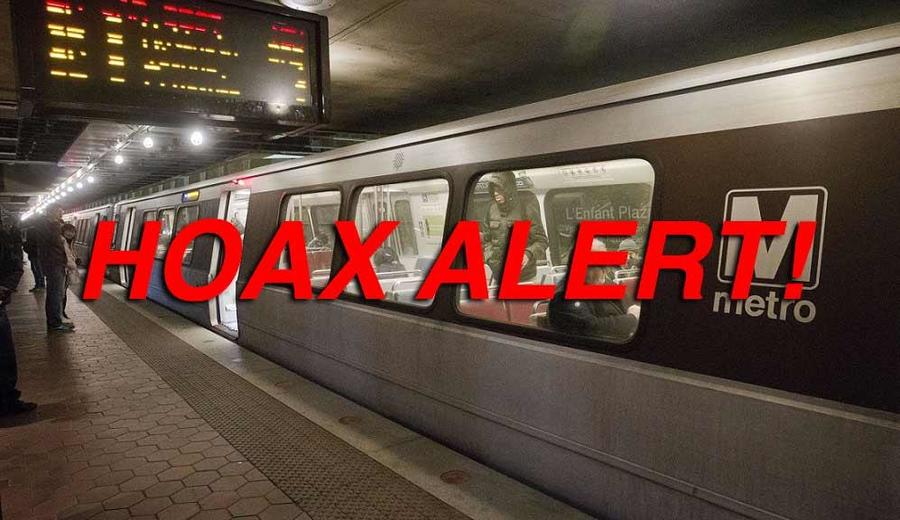 Last month, officials from the Washington Metropolitan Area Transit Authority--the agency that runs the buses and trains of the nation's capital city--closed the D.C. metro system for 29 hours, after several incidents of electical and mechanical mishaps. It put people in the metro area into a frenzy, with many wondering if it could go on for much longer than a day.
Now there is a trending NOT TRUE story playing on those same emotions stating that "D.C. Area Metro to Shutdown for 21 Days in May for Maintenance, Repairs." Although the NOT TRUE story comes from a known satire site, some people aren't aware of that.
Metro services in the Washington metropolitan area will come to a twenty-one day standstill next month as maintenance crews begin working around the clock to administer much-needed repairs and updates to the ailing transit system, Washington Metropolitan Transit Authority CEO Paul J. Wiedefeld announced Tuesday.
Though the WMATA can't guarantee there will be no more shutdowns in the future, they WILL NOT be shutting down for 21 days in a row. Paul J. Wiedefeld really is General Manager and Chief Executive Officer of the WMATA, but he HAS NOT made any such statement on their website or through the media. Here is a link to Wiedefeld's recent testimony about the state of the D.C. Metro.
The WMATA has posted on their website "Planned Metrorail Track Work." A statement on the site states "While there will be delays and inconvenience associated with the critical work we're undertaking, please be assured that we will take all possible steps to minimize your inconvenience. We appreciate your understanding as we work to rebuild Metro."
Follow us on Facebook and Twitter @LeadStoriesCom for your daily news.