Fake news website Empirenews tried to make people believe on January 26th 2017 that "The Golden Girls" was getting rebooted on Netflix. Their fake announcement read:
Betty White has always said that she plans to work up until the day she dies, and at 96 years young, she's not kidding. The actress, who is perhaps best known for her role on the 80s sitcom The Golden Girls, says that she has inked a deal with Netflix, who acquired the rights to the show from NBC, to appear once again as her iconic character, Rose Nylund, for a series reboot filming this year.
In fact, the rights to the show belong to Viacom and it has recently been announced that Hulu will be streaming the old episodes. Netflix has not announced anywhere that they will be making a reboot.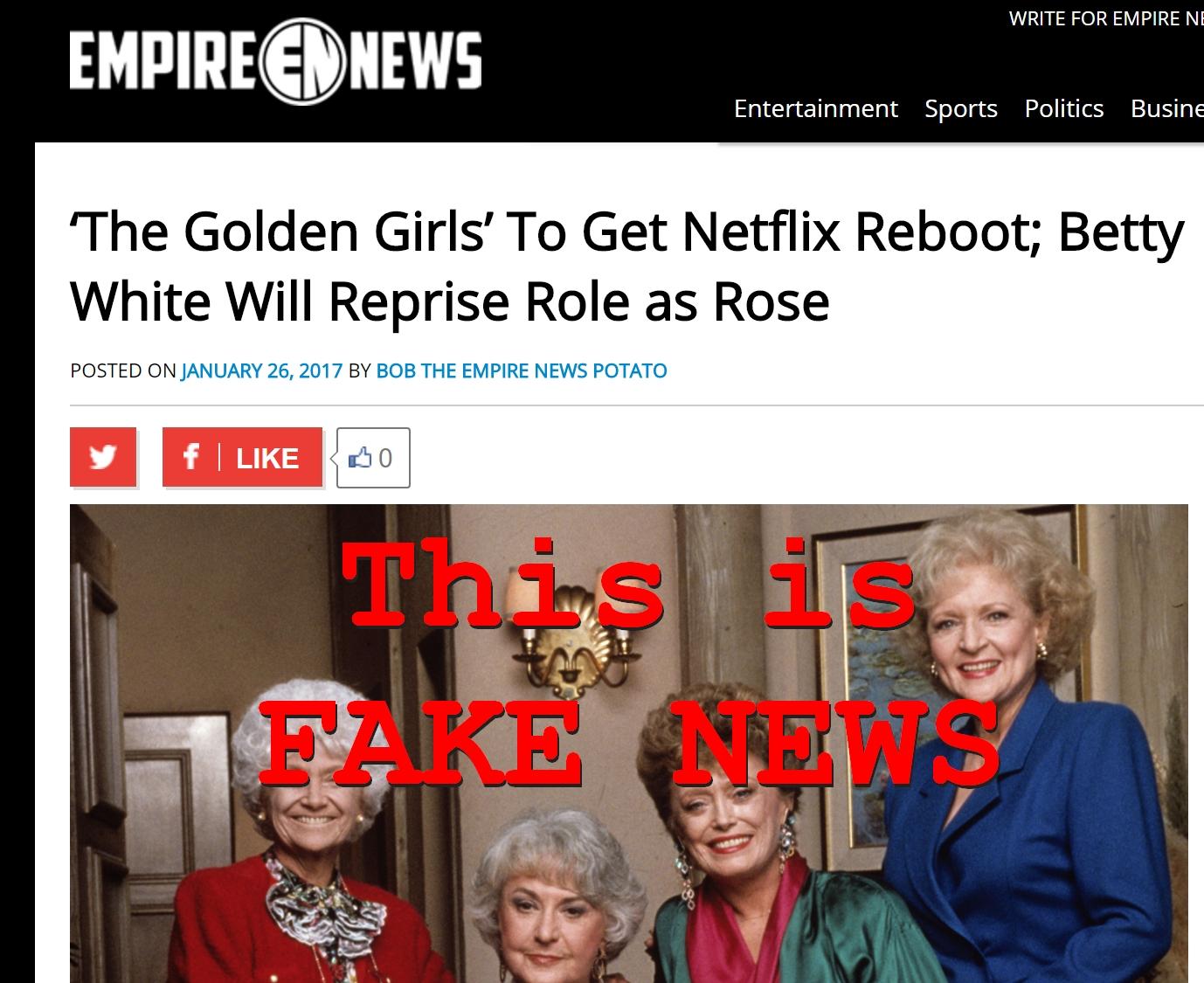 Also, Empirenews includes this disclaimer on their website:
Most works presented in this website are satire, parody, spoof and are completely fictitious.

Neither we nor any third parties provide any warranty or guarantee as to the accuracy, timeliness, performance, completeness or suitability of the information and materials found or offered on this website for any particular purpose. You acknowledge that such information and materials may contain inaccuracies or errors and we expressly exclude liability for any such inaccuracies or errors to the fullest extent permitted by law.
So don't be fooled like all the people who shared the news online, as this graph created with Trendolizer shows: