The website Real Time Politics posted an article titled: "Oh My GOD! SNL Just Announced Their Next Skit Will Be ALL FEMALES - GUESS WHO IS BEING TRUMP". This lead many people to incorrectly believe that Saturday Night Live just announced that their next Trump skit would be played by an all female cast.
In fact the article was just recapping what many people on Twitter were hoping for after the episode in which Melissa McCarthy portrayed White House press secretary Sean Spicer, namely that more such skits would follow, possibly including Rosie O'Donnell as Steve Bannon.
Nancy Pelosi even tweeted an image with more suggestions:
Certainly an interesting idea. #WomenSucceed https://t.co/GJxJQsPkge pic.twitter.com/tZm5gcauZI

-- Nancy Pelosi (@NancyPelosi) February 8, 2017
The Real Time Politics article was merely used as clickbait on Facebook by enticing people to share or comment on the post if they thought the SNL skit should happen.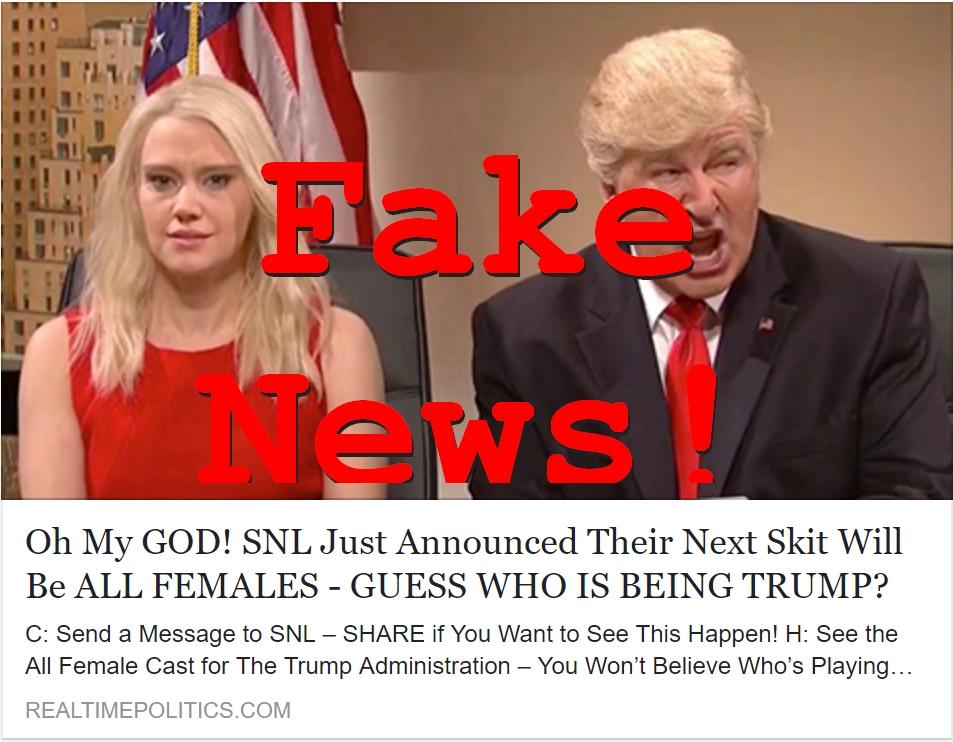 The clickbait strategy certainly worked (check the Trendolizer graph at the end of this article) but neither the SNL website nor the official SNL twitter account made any mention of the 'announcement' so this is clearly fake news.