Channel23News, a prank site often used to promote fake news published a story titled "Indiana Legalizes Marijuana". It opens:
After 2 and 1/2 years of medical research, Indiana government officials have passed the bill to legalize Marijuana in Indiana. Dispensaries and clinics will be opening in October of this year and begin taking new patients. There are many medicinal reasons for medical marijuana in the state of Indiana as explained by Dr. Reginald Vanderhough, a medical scientist at Indiana State University.
None of it is true. While Indiana recently legalized CBD oil for medicinal purposes when dealing with uncontrollable seizures, smoking or posessing marijuana remains illegal in the state of Indiana. We have also been unable to confirm the existence of a "Dr. Reginald Vanderhough" associated with Indiana State University.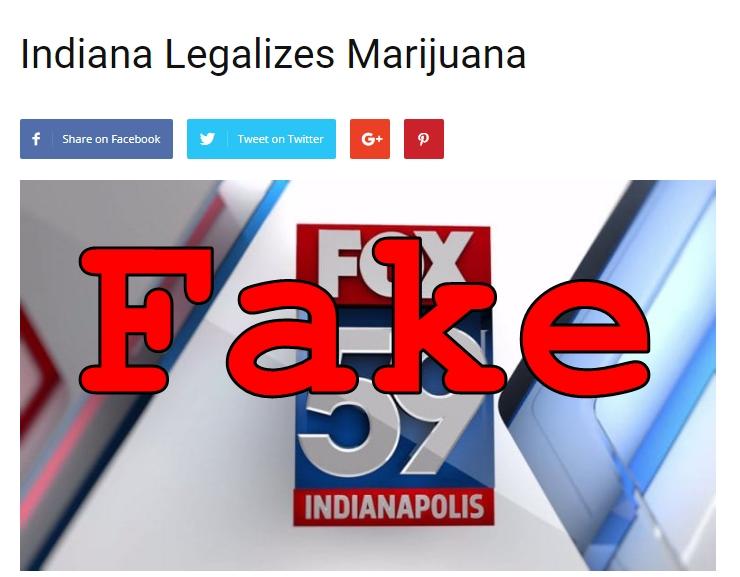 None of this should come as a surprise: Channel23News is a prank website apparently operated by a Korry Scherer from Milwaukee, WI. according to WHOIS data. The site lets visitors create their own realistic looking fake news stories to prank friends and family.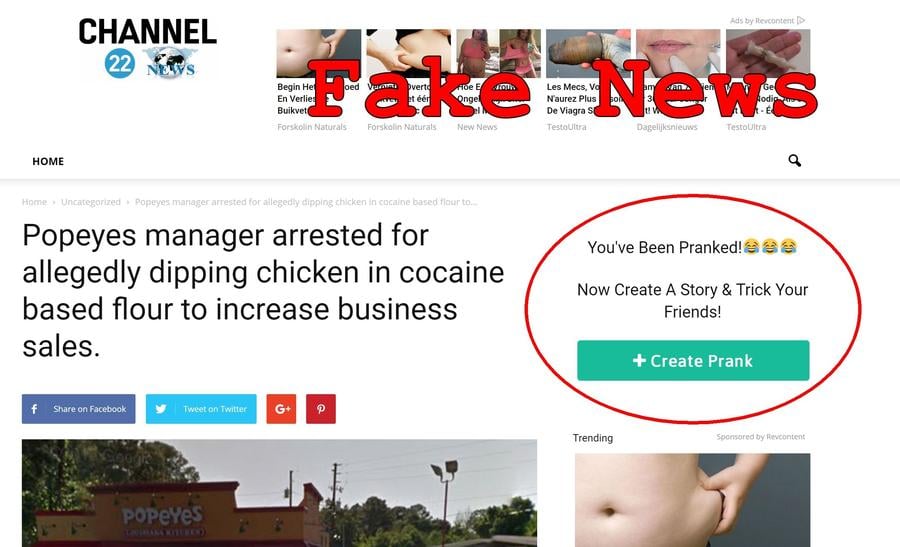 The site seems to be part of a network of similar sites. So far we've found these, but there may be others:
channel22news.com
channel24news.com
channel28news.com
channel45news.com
But apparently enough people are so stoned they will share this fake article without checking if it is true as the Trendolizer graph at the end of this article shows. If you have tree-loving friends who are sharing this article as if it is true, warn them that they shouldn't light up in public just yet and send them over here...