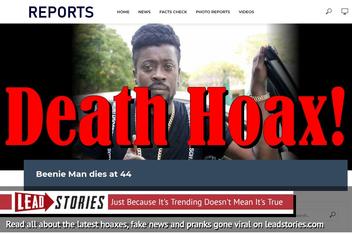 Did The Guardian write Beenie Man (aka Anthony Moses Davis) died aged 44 after being shot? No, that's just a followup hoax from a fake news website that is part of a network that published an earlier false story about him being shot.
The new story originated from an article published on April 19, 2018 on a site called "Reports" using the domain theguidian.com (not theguardian...) which was titled "Beenie Man dies at 44 - Guardian" (archived here) and which opened:
KINGSTON - Jamaican reggae and dancehall artiste Beenie Man has died at 44.

Real name Anthony Moses Davis, Beenie Man was hospitalized in a critical condition after sustaining injuries from gunshots.

According to reports, the award winning musician was shot at least twice by unknown assailants when he was driving out of his home. A lady who was with him in the car said "the assailants where not masked and could make them out".

Beenie Man was rushed to hospital in a critical condition where he was undergoing medical care before his demise on Wednesday.

Beenie Man was born in the Waterhouse district of Kingston in 1973. He was involved in the music industry from a young age, starting toasting at the age of five, and was encouraged by his uncle Sydney Knowles, who played drums for Jimmy Cliff. He won the Tastee Talent contest in 1981, and Radio DJ Barry G introduced him to local sound system operators, who helped to establish the popularity of the young deejay, who became known as Beenie Man.
There are currently no reliable media reports about this death so it is pretty safe to say it is fiction given the source. Earlier reports about the shooting were also fake news:
Was Jamaican dancehall artiste Beenie Man (aka "Anthony Moses Davis") shot at least twice by unknown assailants and is he currently in hospital fighting for his life? No, that story is not true: it was published by a site with a long history of publishing hoaxes and fake news about celebrities.
The site theguidian.com appears to be part of a network of fake news websites that all have normal looking front pages with some generic news stories taken from other websites but which frequently publish hoax articles on other parts of the site that aren't immediately obvious to visitors. These stories frequently are death hoaxes about celebrities or other well known people that have been reported as being in the hospital by mainstream news sources. Some sites we've identified as part of the network include: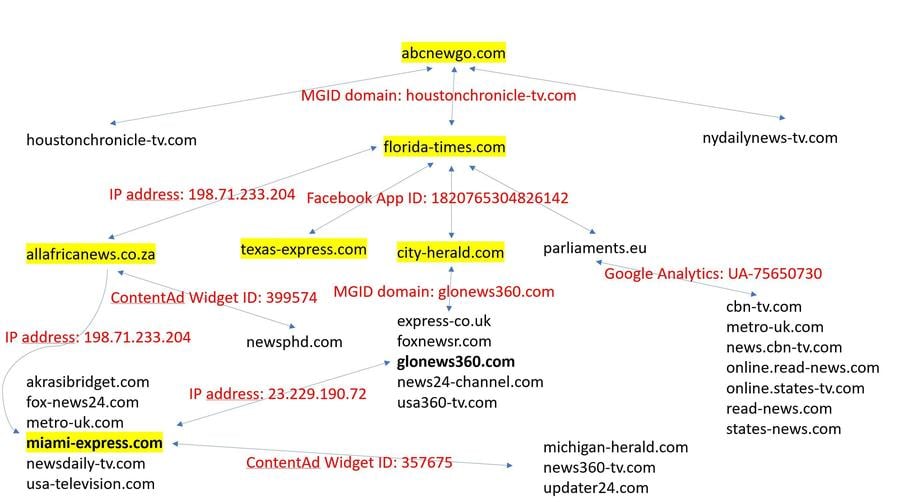 We wrote a longer exposé about that network here if you are interested in reading more about the kinds of tricks and tactics used by this network.
We wrote about theguidian.com before, here are our most recent articles that mention the site: