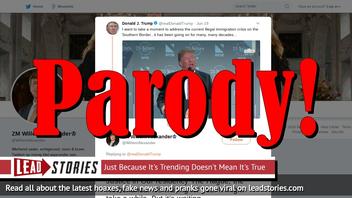 Did Dutch king Willem-Alexander threaten President Trump with prosecution by the International Court of Justice in The Hague via a tweet he sent in reply to a tweet made by President Trump about illegal immigration? No, that's not true: the tweet was sent by a parody account but was widely mistaken for a real tweet by people who don't understand Dutch. It did not happen for real.
The tweet was published by Twitter account @WillemAlexander on June 19, 2018 using the name"ZM Willem-Alexander♔" (archived here) which read:
Dear mister Trump. You see this beautiful building? It's the International Court of Justice in Our residency The Hague, the Netherlands. It's waiting for you. It might take a while. But it's waiting ... pic.twitter.com/KTKpvmRgj3

-- ZM Willem-Alexander♔ (@WiIIemAlexander) June 19, 2018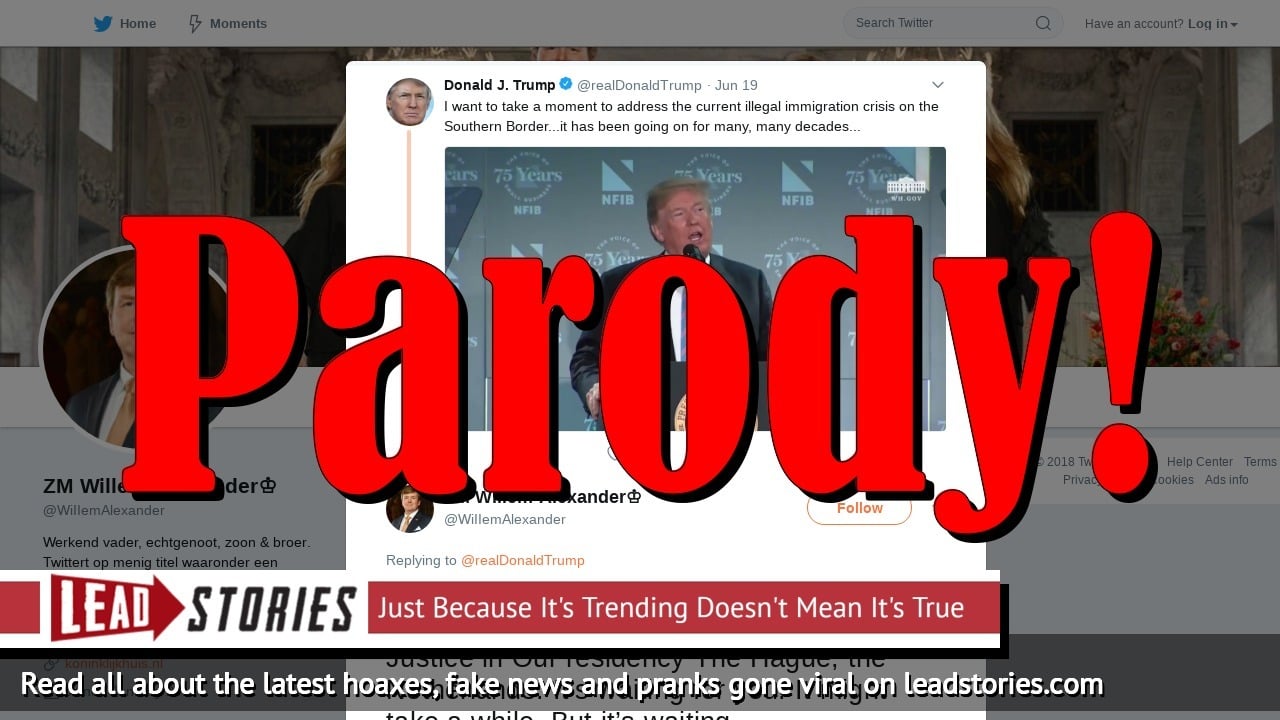 It came in reply to this tweet by President Trump:
I want to take a moment to address the current illegal immigration crisis on the Southern Border...it has been going on for many, many decades... pic.twitter.com/1F7EK9Ef88

-- Donald J. Trump (@realDonaldTrump) June 19, 2018
But the bio of the Willem-Alexander twitter account that sent the tweet indictates it is a parody:
ZM Willem-Alexander♔
@WiIIemAlexander
Werkend vader, echtgenoot, zoon & broer. Twittert op menig titel waaronder een parodiërende en niet politiek correcte. Zonder ministeriële verantwoordelijkheid.
Translation: "Working father, husband, son and brother. Tweets under many headings including in a parodic and politically incorrect way. No ministerial responsability." (our highlight).
The account also didn't come with a verification check from Twitter.
The real king Willem-Alexander has no twitter account.