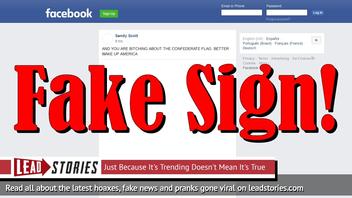 Did a mosque in Dearborn, Michigan put out a sign titled "Advancement Of Islamic Agenda For America"? And below that, did it read:
Allah be praised

America we will kill you and nothing you can do to stop it

Allah be praised
?
No, that's not true: the image has been circulating on the internet for years but it was probably originally generated using an old "Church Sign Maker" website.
The image recently reappeared in a Facebook post (archived here) where it was accompanied by following caption:
AND YOU ARE BITCHING ABOUT THE CONFEDERATE FLAG. BETTER WAKE UP AMERICA
The image itself carried the additional words:
This sign is in Dearborn, Michigan. And your worried about the confederate flag???? Wake up people before it's too late!!!!
Here is a bigger version of the image: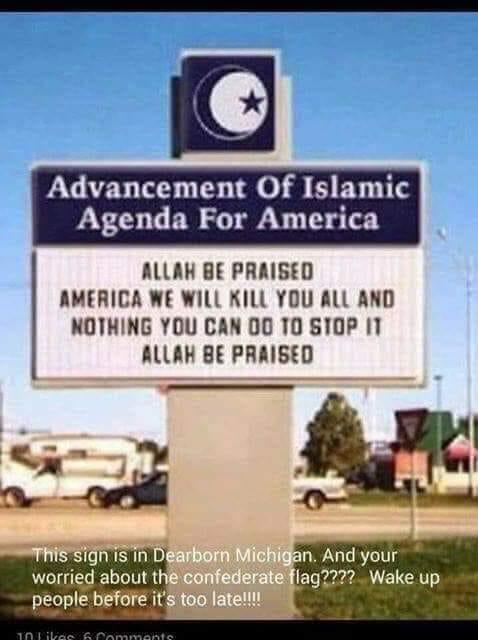 It is quite clear the sign was generated using the same base image that can be found on the (now defunct) Church Sign Maker website, a copy of which has been preserved in the Internet Archive:
Note: these church signs aren't real, they don't exist in the real world. You'll be making a fake photo of a church sign. If you want to see real church signs, look in the church sign gallery. If you want to someone to make a real church sign for you, try Stewart Church Signs.