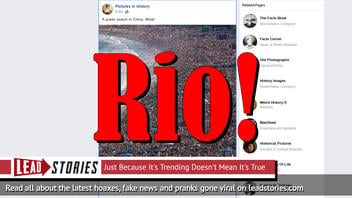 Does a picture often shared on social media show a very crowded public beach in China? No, that's not true: the photo actually shows an aerial shot of Copacabana beach in Rio de Janeiro during the 2013 World Youth Day when Pope Francis celebrated mass there.
The photo recently went viral again via a post (archived here) on a Facebook page named "Pictures in History" where it was published on May 8, 2019 under the caption "A public beach in China. Wow!". It looked like this:
This is the picture in question: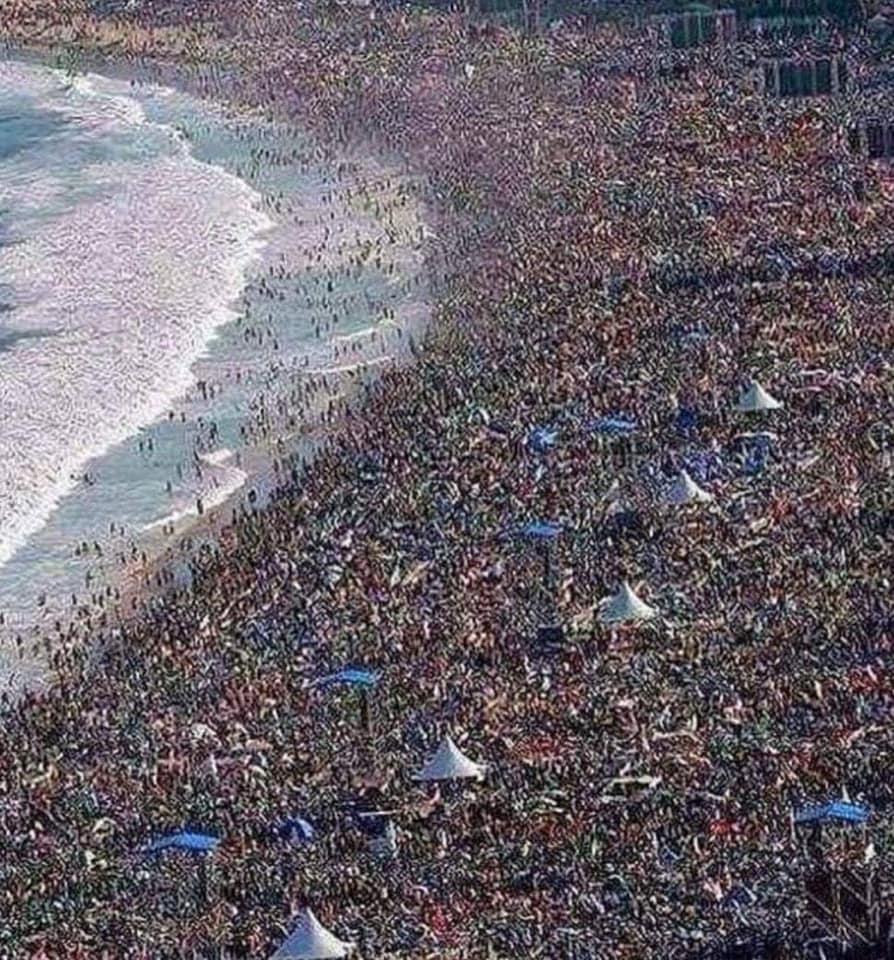 Media reports at the time clearly showed the crowding on the beach:
Hundreds of thousands sleep on Copacabana beach to celebrate mass with pope who is riding wave of popularity
Here are more pictures of the beach, you can recognize the white pointy tents, the blue tents and even the massive television screens:
So no, this is not China. Any page or website that tries to tell you that is attempting to fool you into clicking, liking or sharing things for their own benefit.