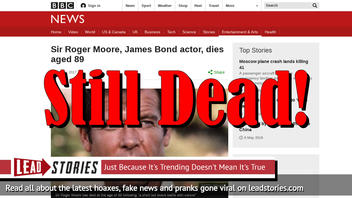 Did actor Sir Roger Moore, known for his role as the iconic spy James Bond, recently die? No, he passed away in 2017 but in a case of "Die Another Day" (yes, we known Pierce Brosnan starred in that one) it appears the news of Moore's passing has gone viral again in 2019 for some weird reason.
News of Moore's death appeared in an article published on May 23, 2017 titled "Sir Roger Moore dies aged 89" (archived here) which opened:
Actor Sir Roger Moore, best known for playing James Bond, has died aged 89, his family has announced.

He played the famous spy in seven Bond films including Live and Let Die and A View to a Kill.

Sir Roger's family confirmed the news on Twitter, saying he had died after "a short but brave battle with cancer".

The statement, from his children, read: "Thank you Pops for being you, and being so very special to so many people."
It appears the news was re-posted on May 1st by a Facebook page called "A Rough Draft: Junky Journalism":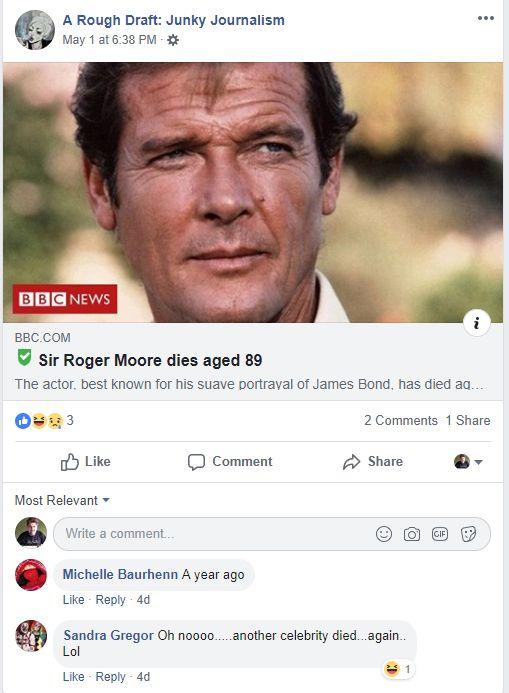 According to CrowdTangle data the story was then picked up again by almost fifty other Facebook pages since that day, with some of them making the "news" go viral all over again:
When hearing about celebrity deaths online, always check the source... and the date!