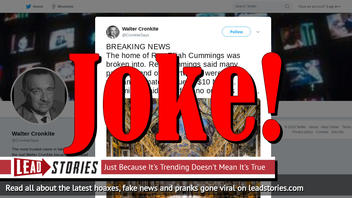 Were paintings and artworks worth $10 million stolen from the house of Rep. Elijah Cummings? No, that's not true: the story was put out by a parody Twitter account after a real report about a failed burglary at Cummings' house surfaced.
The story originated from a tweet published by parody account @CronkiteSays on August 2, 2019, supposedly written by "Walter Cronkite" (archived here). The tweet read:
BREAKING NEWS
The home of Rep Elijah Cummings was broken into. Rep Cummings said many paintings and other artworks were stolen with an estimated value of $10 Million. Rep Cummings said thankfully no one was hurt ... pic.twitter.com/SxOgBCYpjv

-- Walter Cronkite (@CronkiteSays) August 2, 2019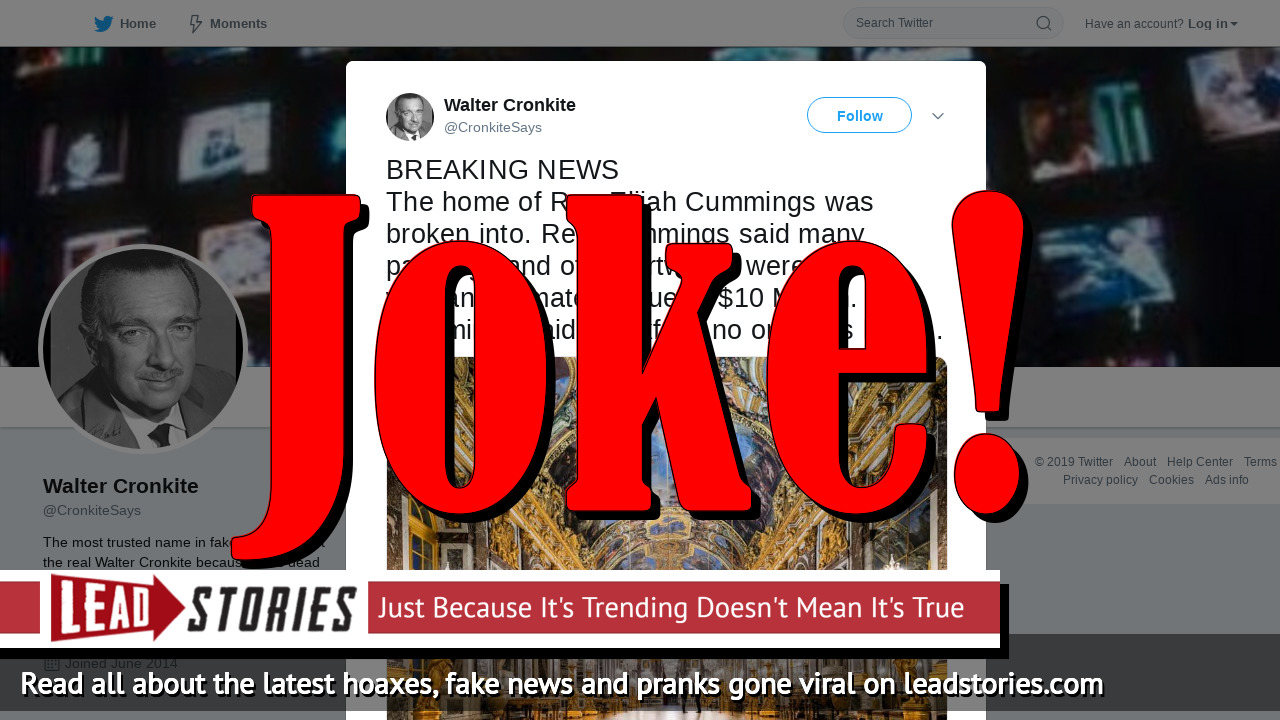 However the bio of the Twitter account that originally put out the story reads:
The most trusted name in fake news. I'm not the real Walter Cronkite because he is dead but tune in for truth/parody. I report you decide. DM for follow back.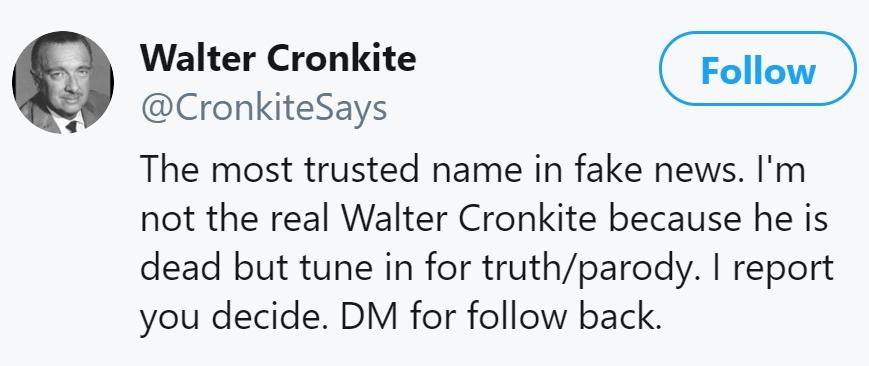 The real Walter Cronkite did indeed pass away in 2009.
The account @CronkiteSays usually posts short, satirical quips about current events. The Cummings burglary tweet was likely based on real reports of a possibly attempted burglary in which nothing was stolen:
Rep. Elijah Cummings of Maryland says an intruder tried to gain entry into his home in Baltimore early Saturday. Cummings said the incident happened at about 3:40 a.m. ET. "I was notified of the intrusion by my security system, and I scared the intruder away by yelling before the person gained entry into the residential portion of the house," he said in a statement.
The image used in the parody tweet was definitely not the house of Elijah Cummings, it shows the Hall of Mirrors in the Palace of Versailles in France:
The Hall of Mirrors ( French: Grande Galerie or Galerie des Glaces) is the central gallery of the Palace of Versailles in Versailles, France. Within the hall, the German Empire was declared in 1871 (Deutsche Reichsgründung) and the Treaty of Versailles signed by the victorious powers of World War I in 1919.
Despite the fact that the tweet was sent as a joke many people appear to have fallen for it, including Chuck Woolery, who tweeted this to his 598K followers in reply to the hoax tweet:
My question? How much were the paintings and artwork worth that weren't stolen? So far 10 million.

-- Chuck Woolery (@chuckwoolery) August 2, 2019