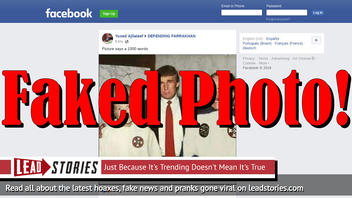 Does a 1999 photo show Mary and Fred Trump posing with their son Donald in their KKK outfits? No, that's not true: It is a digitally-altered image made from a real photograph of the future President Trump and his parents in 1994. The original image showed Mary Trump wearing a dress and Fred Trump in a business suit.
Lead Stories previously reported
that there is no proof that the Trumps were ever affiliated with the racist Ku Klux Klan.
The fake image originated in a meme shared as early as November 2017 and was shared more recently in a post (archived here) published on October 27, 2019 under the title "Picture says a 1000 words". The text read:
Mary and Fred Trump with son Donald in their KKK outfits 1999
This is what social media users saw:
We found this image online that appears to have been taken at the same time as the original photo that was altered.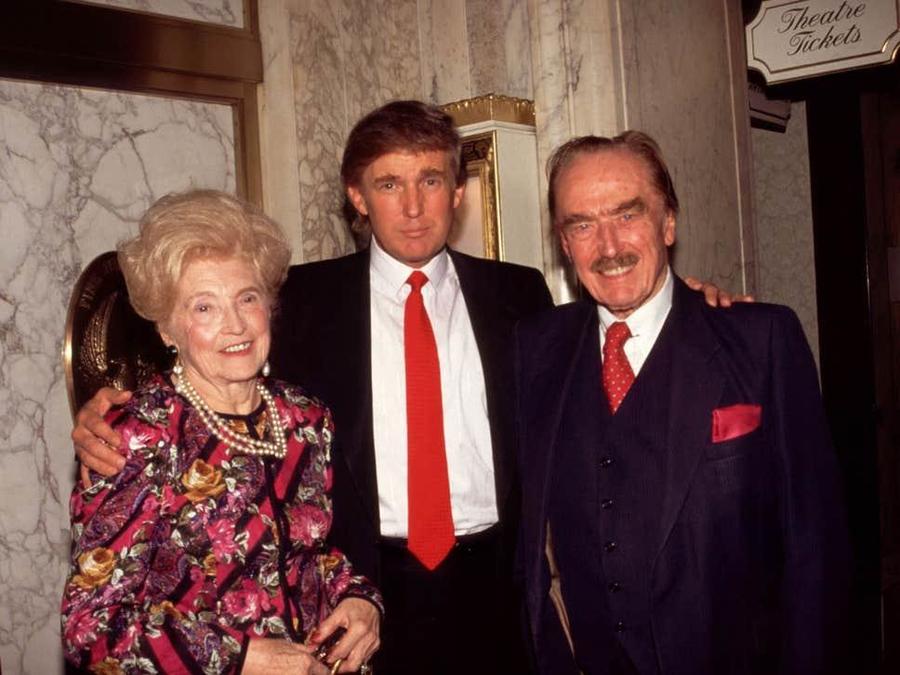 It was published in November 2017 by The Independent newspaper with a caption saying it was taken in 1994.
RE TWEET THIS PHOTO OF DONALD J. TRUMP WITH HIS MOTHER AND FATHER IN THEIR KKK ROBES. TRUMP IS A RACIST IDIOT! pic.twitter.com/GPSqtMWuqV

-- Lee Williams (@Sweet09Williams) November 30, 2017
The claim that the Trumps were involved with the KKK was initially linked to a New York Times clipping from 1927 that listed Fred Trump as among several men arrested during a New York riot involving KKK members clashing with police. Lead Stories debunked the claim that it was proof the elder Trump was a KKK member. Read that story titled "Fake News: No Proof Trump's Grandfather Was A Pimp And Tax Evader Or That His father A Member Of The KKK."