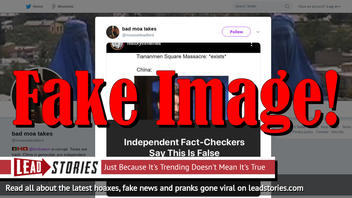 Did Lead Stories (or an entity using our logo and the name "Chinese Government") fact-check the claim that the Tienanmen Square Massacre did not happen? No, that's not true: a screenshot of an Instagram post showing a "fact-check" overlay making that claim and using our logo is not real. Lead Stories has never written anything mentioning Tienanmen Square until today in this fact-check.
An alert reader sent us a link to a a tweet (archived here) published by "bad moa takes" (@moaisadeadbird) on Twitter on December 20, 2019. The tweet consisted of an image that looked like an Instagram screenshot from the "historyinmemes" channel of a meme claiming the Tienanmen Square Massacre did happen, overlaid with a fact-check popup (including the Lead Stories logo) that read:
Independent Fact-Checkers Say This Is False

The primary claims in this information are factually inaccurate.

Fact-Checker: Chinese Government

Conclusion: False

More Information: False: There is no evidence to show that the massacre happened. In fact the soldiers cleared Tienanment Square witout any shooting an all accounts are false propaganda.
This is the image in question: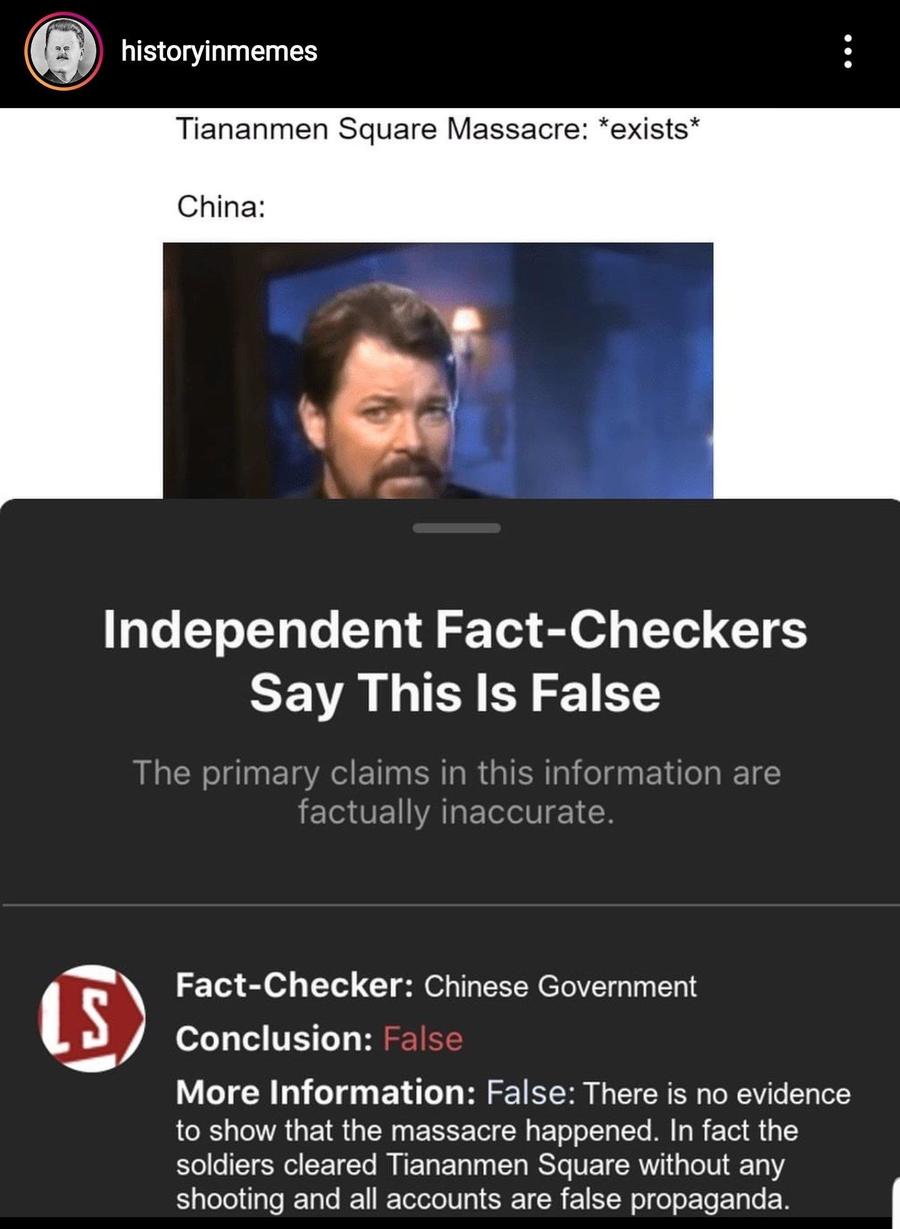 And here is the tweet:
December 20, 2019
Lead Stories is not, norhas nothing to do with, the Chinese government, as you can read on our "About" page. And, if you check our search page (today's version archived here), you can clearly see that, up until today, we have never written a story about the Tienanmen Massacre.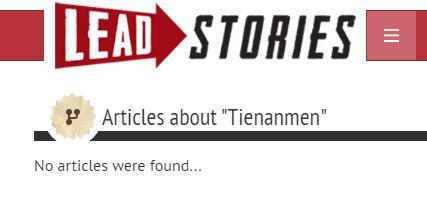 Facebook recently announced it would be showing fact-checks on Instagram for content that had been found to be false by such independent fact-checkers as Lead Stories. While we are part of the third-party fact-checking partnership with Facebook, we never fact-checked this image or any claims about the Tienanmen Square Massacre.
We want you to trust what you see on Instagram. Photo and video based misinformation is increasingly a challenge across our industry, and something our teams have been focused on addressing. In May of this year, we began working with third-party fact-checkers in the US to help identify, review and label false information.