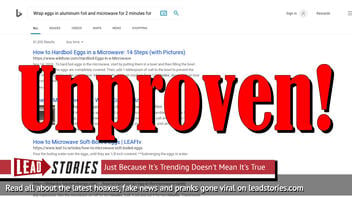 Is the novel coronavirus a bioweapon that leaked from a Wuhan laboratory? No, there is no evidence to suggest that's true: Scientists at the Wuhan Institute of Virology have insisted there is no link between the lab and the coronavirus, which originated in Wuhan, China. We have previously fact-checked theories that the coronavirus was a lab-made bioweapon, a claim that remains unproven.
The story originated from a video published to YouTube on February 21, 2020, titled "CORONAVIRUS : SCIENTISTS SAY IT'S A BIO WEAPON LEAKED FROM WUHAN LAB !" (archived here).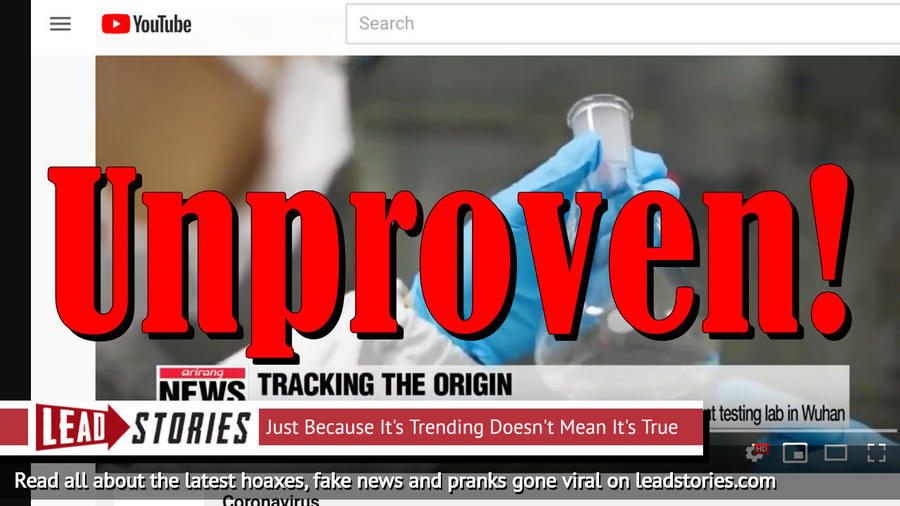 Users on social media only saw this:
Version sous-titrée en français : https://www.youtube.com/watch?v=jfzo7e8xcrM #coronavirus #bioweapon #wuhan
The video report made a number of claims about the origins of the coronavirus that were all very speculative in nature. It cited The Washington Times newspaper, which had reported on January 26, 2020, that the new coronavirus may have originated in a lab in Wuhan. It quoted an Israeli biological warfare analyst who was speculating about this possibility. Lead Stories has written about similar claims before (here and here).
The journal Science reported on February 19, 2020, that a group of 27 health officials had issued a statement, which was published by The Lancet a day earlier. In it, the authors "strongly condemned" the rumors and conspiracy theories about the origins of the coronavirus outbreak.
They added that scientists from several countries "overwhelmingly conclude that this coronavirus originated in wildlife," which is how many other viruses have spread. The statement went on to say:
Conspiracy theories do nothing but create fear, rumours, and prejudice that jeopardise our global collaboration in the fight against this virus.
London's Daily and Sunday Express newspaper quoted a scientist from the Wuhan Institute of Virology, Chen Quanjiao, who said:
The Wuhan Institute of Virology has no infections, and the patient zero did not come from us.
As of February 25, 2020, the novel coronavirus has killed at least 2,600 people and infected nearly 80,000 people in 37 countries, according to The New York Times.
We wrote about fake news on YouTube before. Here are our most recent articles that mention the site: