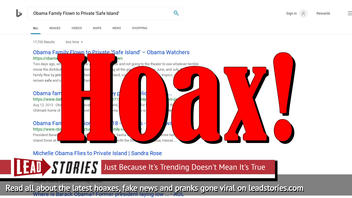 Does a link take people to an application for FEMA assistance where they can receive a $1,000 check? No, that's not true: Dozens of posts such as this have gone viral, all with very similar language, but they are pranks. The link in the posts takes viewers to a gorilla giving the middle finger. The post was a hoax, presumably related to the coronavirus, but the joke went viral and fooled many people.
The claim appeared in a post (archived here) published on Facebook by Ricky Fjeld on March 18, 2020. It opened:
Make sure you guys fill out the application for FEMA assistance so you can get that $1000 check next week.

FEMA Assistance:

https://external-preview.redd.it/vxPXEGgL4v8mCGw06IFGsmJNtqWQg-z60xQQ79dHKPY.jpg?auto=webp&s=db7685262e9b352a4888e547f52a244e2ea2cb9f
Users on social media only saw this:
This is the latest in a series of prank posts all with the same endgame. They trick the reader into clicking a link for more information, and this is the image they see: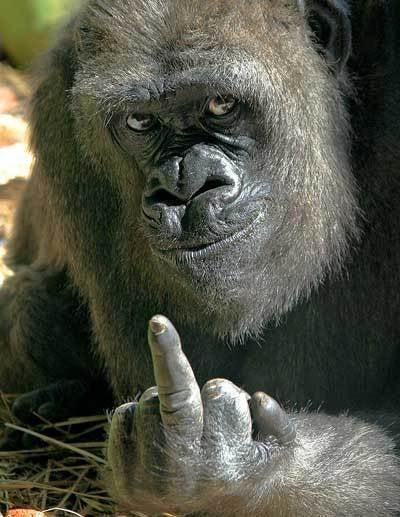 Another similar post prompts readers to fill out a form to get a $1,000 check for each adult as part of the coronavirus stimulus package. Clicking on the link brings up the same gorilla giving the one-finger salute.
Lead Stories has previously fact checked similar pranks, one focused on school closures and another one tricking people into claiming a $700 check to stay at home to avoid the spread of COVID-19.
This latest version is another joke. According to ABC News, it wasn't until last week that President Trump mobilized the U.S. Federal Emergency Management Agency to respond to the coronavirus pandemic. Either way, FEMA is not coordinating or doling out stimulus checks, as the post suggests.
Republicans and Democrats are trying to negotiate various economic stimulus plans that could eventually put cash in the hands of Americans in a few weeks.
There is a lot of misinformation surrounding the novel coronavirus. Here are some other fact checks by Lead Stories: