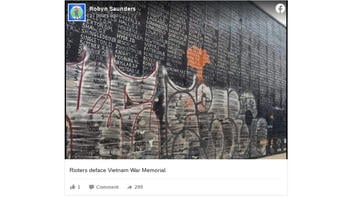 Did rioters or protesters deface the Vietnam Veterans Memorial in Washington, D.C., during the George Floyd death demonstrations? No, that's not true: The photo claiming to show the memorial vandalized by rioters is an old picture of graffiti painted on a replica memorial in Los Angeles in 2016 -- not the original memorial in the United States capital.
The claim was made in a post (archived here) shared on Facebook on June 2, 2020. It simply showed a picture of the supposedly vandalized memorial, with the text:
Rioters deface Vietnam War Memorial.
This is what the post looked like on Facebook at the time of writing: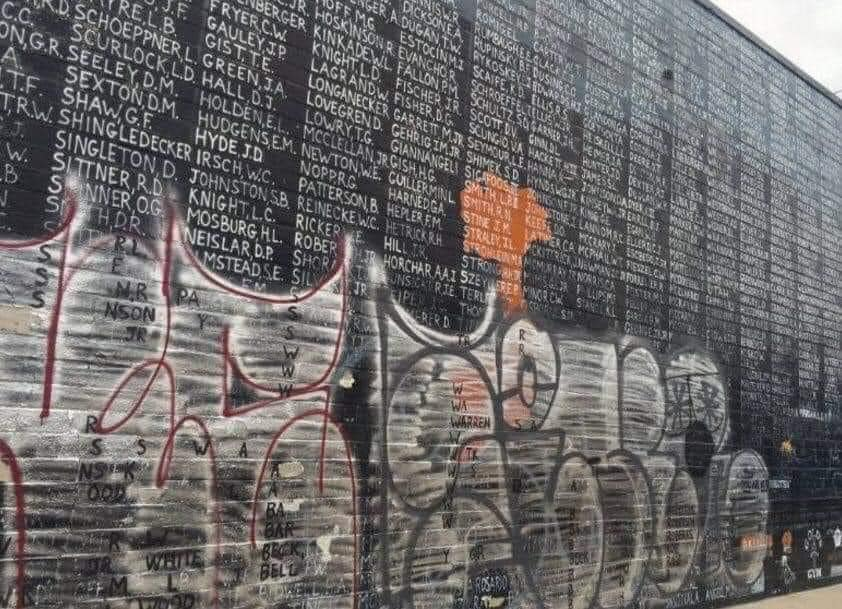 (Source: Facebook screenshot taken on Wed Jun 3 15:12:05 2020 UTC)
The Facebook user who posted the claim apparently grabbed Twitter posts from late May of 2016, including one by by Tim Brown, an author and national baseball writer for Yahoo with the username @TBrownYahoo, then presented it not just as new, but as the D.C. original memorial. Here is the picture on Brown's post: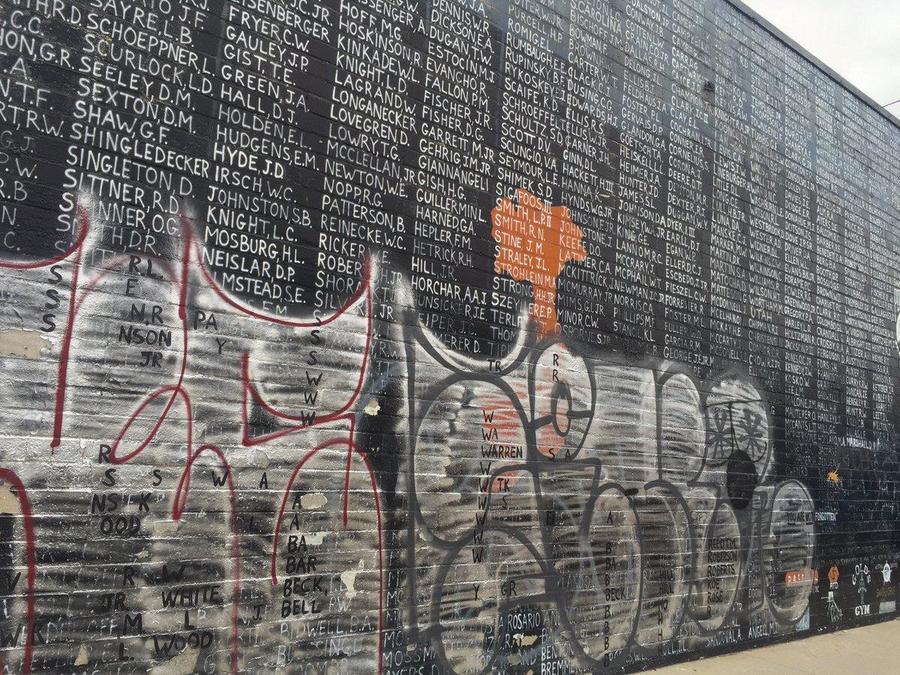 But a fuller 2016 picture, originally appearing in the Los Angeles Times, could have been cropped it so that it would appear to be the D.C. memorial. Here is that original in the Los Angeles Times: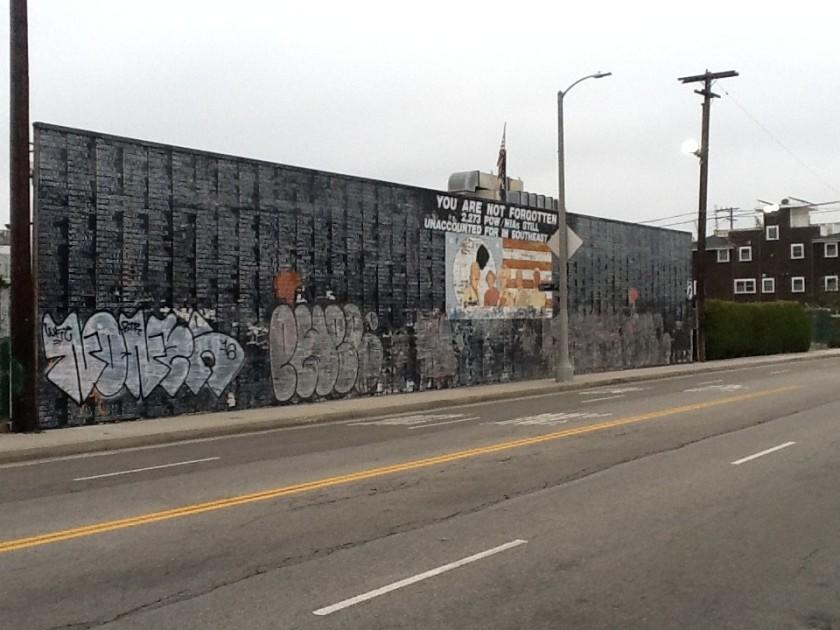 The replica is located in Venice, a beachfront neighborhood in Los Angeles. It was vandalized with graffiti in the week leading up to Memorial Day in 2016. On May 30, 2016, the Los Angeles Times wrote:
Officials said that the damage from a graffiti attack on a veterans memorial in Venice was so extensive that it will take some time to restore the monument.

Volunteers removed much of the graffiti over the Memorial Day weekend but it appears more work will be necessary to fully restore the memorial.

The memorial is painted on the side of a Metro building.
The story later explains the replica's origin:
The mural along Pacific Avenue has a message at the top reading "You Are Not Forgotten" and bears the names of 2,273 soldiers counted as either prisoners of war or missing in action in Vietnam.

After the mural's dedication in 1992, the artist, Peter Stewart, said he was inspired to paint the wall after attending a welcome-home parade for Operation Desert Storm veterans.

Since then, the now-fading mural along one of Venice's main streets has become an important icon.
Here is coverage of the vandalism in Venice from NBC Los Angeles. And here is a Twitter post about cleanup efforts on May 29, 2016:
#MemorialDay Volunteers show up to clean off #graffiti from #memorial wall in #Venice. pic.twitter.com/raQNStLps1

-- Beth Slepp-Paz (@bethala) May 29, 2016