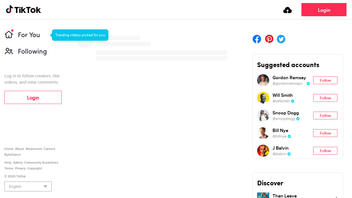 Did the U.S. Postal Service go bankrupt under Presidents Barack Obama and George W. Bush? No, that's not true. While the United States Postal Service has racked up a large debt, the federal mail carrier did not go into bankruptcy, a USPS spokesman told Lead Stories. "'Bankruptcy' is not applied to us in the same way as other companies," he said.
The claim appeared made in a video (archived here) published to TikTok on August 17, 2020, with the caption "Post office is always having problems" #fyp #foryou #2020 #trump2020#trump #vote #foryourpage". The post had this text above a short clip:
Postal service went bankrupt under Bush and Obama"
Here is a screenshot of how the TikTok post appeared at the time of writing:
The postal service, while at least $160.9 billion in debt, according to The Washington Post, has never filed for bankruptcy, according to USPS spokesman David Partenheimer:
We have been running yearly deficits in the billions of dollars since passage of a law in 2006. Much of it has to do with prefunding retiree health benefits as required by that law, but it also has to do with a broken business model and the year over year decline of First-Class Mail...

We are an independent establishment of the Executive Branch of the Federal Government, so the term 'bankruptcy' is not applied to us in the same way as other companies."