 Was an official absentee ballot application with Trump campaign advertisements all over it sent to a woman by the local elections office? No, that's not true: Ballot applications can be sent out by groups other than local board of elections. A mailing with campaign ads would have come from a group supporting a campaign, not from the nonpartisan elections office.
The claim originated from a video (archived here) shared on Tuckbot.tv with the title "Trump propaganda on her ballot request form." Actor John Barrowman tweeted the video with the caption "This is outrageous. Jb". The video opens with the host saying:
Okay so I'm gonna show you guys how I just received my absentee ballot request form for the, y'know, general election in November. I requested it like maybe two weeks ago, right? But here's the thing, I almost threw it away because this is what it looks like."
The person in the video then shows the camera the mailer which includes Trump campaign ads: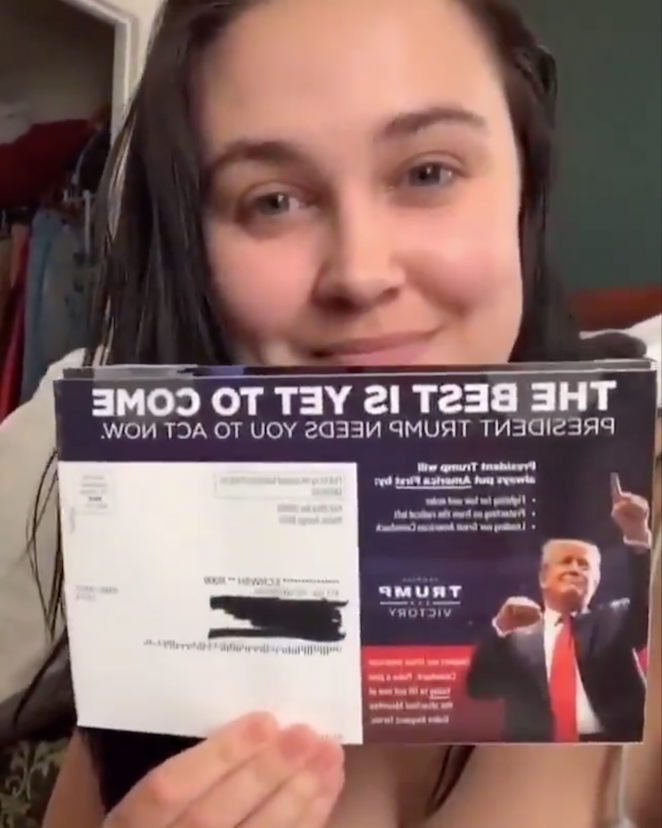 The third parties who send out absentee ballot applications include the address of the local board of elections where the applications are to be submitted. At one point in the video, the person in the video unfolds the application and the address of the local board of elections where the application is meant to be sent -- Jackson County Board of elections in Jefferson, Georgia -- is visible.
The following photo has been inverted so the text can be read properly from left to right (unlike the iPhone camera application, Snapchat does not invert videos after they've been shot, which may explain why the text in the viral video is flipped):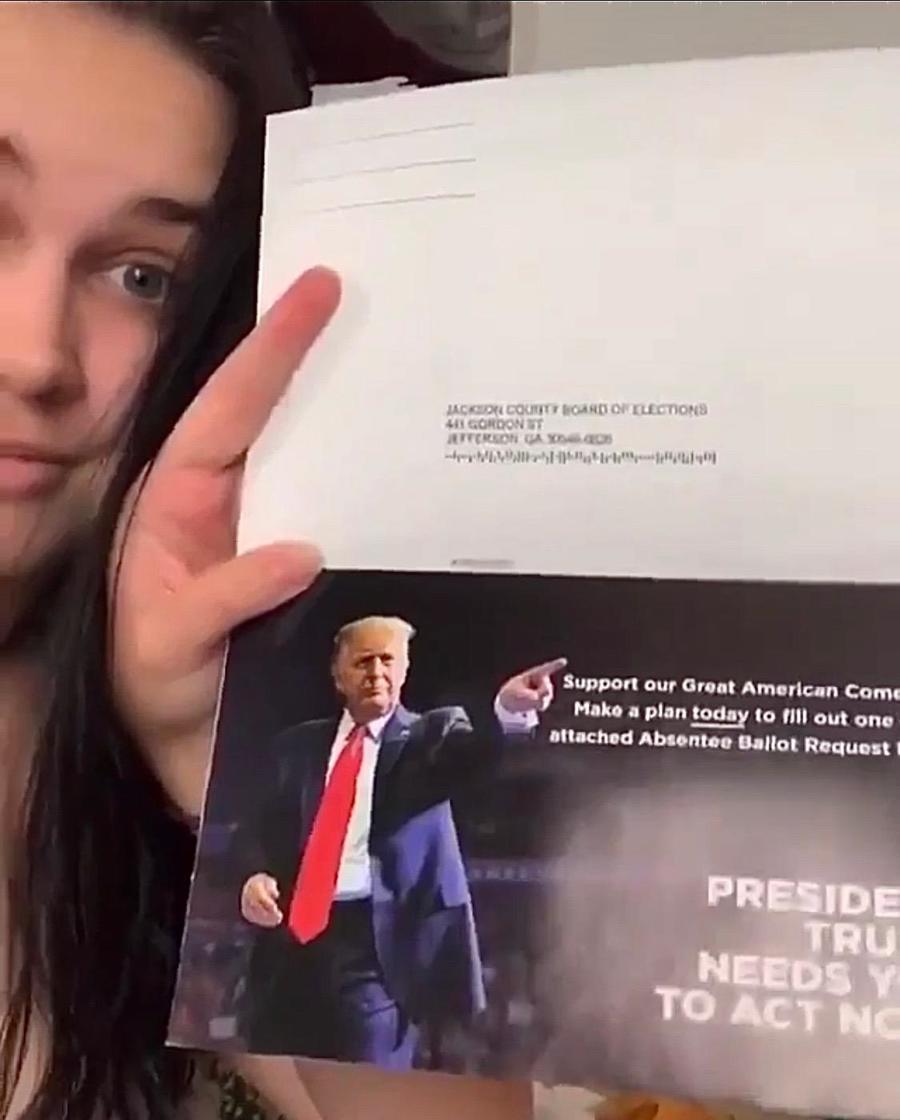 The ballot applications that come from the Jackson County board of elections never comes in the form of a brochure or pamphlet like the one in the video, they always come in an envelope without any advertisements, said Jennifer Logan, elections director in Jackson County, Georgia, in a phone interview with Lead Stories. "She probably got it from a third party," Logan said
Some of these third-party senders are the Pennsylvania, Texas, North Carolina, Arizona, and Georgia state Republican parties -- It has been widely reported that people in these states are receiving unsolicited ballot applications covered in Trump campaign ads from their states' GOP.
For weeks, Trump has repeatedly issued baseless warnings about the dangers and inaccuracies of voting by mail and the Trump campaign has filed lawsuits to block the expansion of mail-in voting in a number states, yet his campaign continues to send these applications to residents.