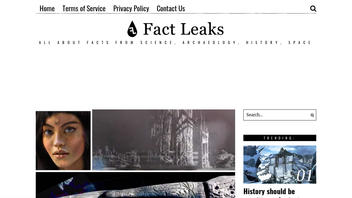 Do these videos prove that astronauts found an "alien city" on the moon during the Apollo 20 mission and then attempted to conceal their discovery? No, that's not true: The Apollo 20 mission never happened, astronauts did not find evidence of extraterrestrial cities during other visits to the moon and there is zero evidence that these videos are authentic. The claims about these videos are not new, but a baseless conspiracy theory that took off in 2007 when a YouTube user posted the fabricated videos of odd structures claiming that they were taken on the moon.
The claim appeared in an article that included four videos (archived here) where it was published by "factleaks.net" on October 14, 2020, with the title, "Evidence from the Apollo 20 mission - Alien City found and examined." It opened:
This all happened in April of 2007 as a few videos began emerging out of nowhere all over the internet. The videos all took place around the Delporte crater from the Moon where this massive cigar-shaped alien ship can be observed.

The videos were all taken during the Apollo 20 mission which in case you didn't know by now was a secret mission meant to give NASA the opportunity to collect ancient alien technology from the Moon.
This is how the article appeared at the time of writing: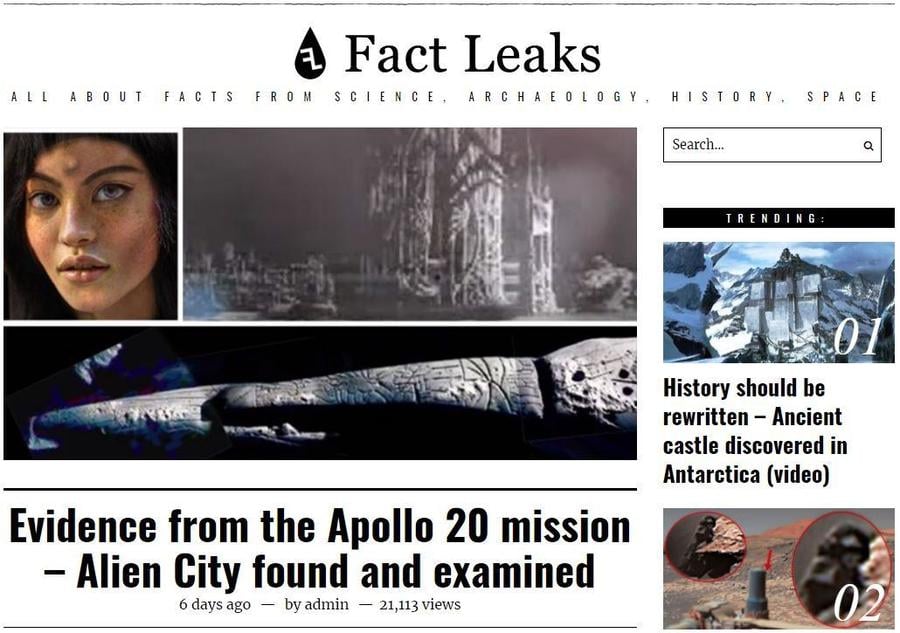 (Factleaks.net screenshot taken Tue Oct 20 18:42 UTC 2020)
No authentic photos of the Delporte crater feature anything that resembles the "alien city" featured in the Factleaks.net videos.
The following photo of Delporte is from the Apollo 15 mission: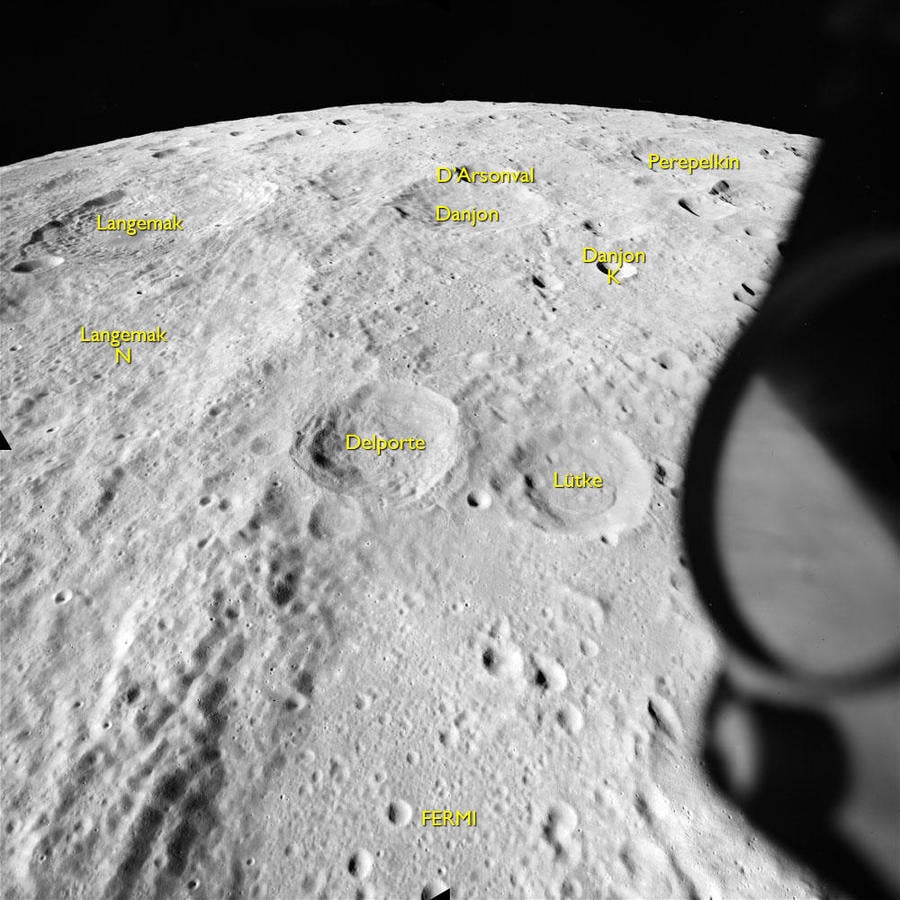 Not only did factleaks.net publish a false conspiracy theory, the article doesn't even match the classic Apollo 20 conspiracy. The Apollo 20 hoax relies upon the odd ridge shape of the Guyot crater to argue that there is an extraterrestrial city on the moon, but the article never mentions Guyot specifically.
The following is a photo -- showing zero signs of an extraterrestrial city like the one shown in the video -- of Guyot taken on the Apollo 16 mission in 1972: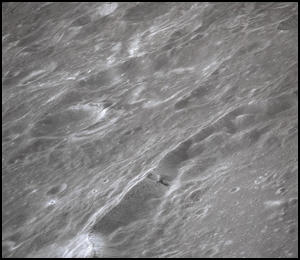 Apollo 17 was launched later that same year and remains the last U.S. moon landing. Apollo 18, 19, and 20 were canceled, in part due to stricter budgets placed on NASA by Congress.
For even one of those missions -- with the massive, earth-shaking Saturn V rockets used for all the lunar missions -- to be launched in secret without the media or anyone living anywhere near the launch site realizing it would have required coordination of hundreds of NASA personnel plus on-the-ground evacuations of inhabited areas close by and failure of thousands of amateur astronomers and NASA fans, followed by decades of silence from anyone involved, including those who had been evacuated. It didn't happen.