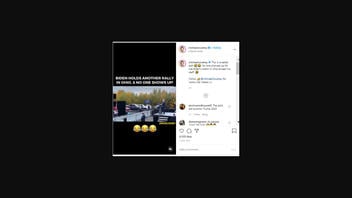 Did Joe Biden hold an event and nobody showed up, or were there more Trump supporters than Biden's? No, neither of those claims is true. Video and photos of a campaign Democratic nominee Biden held in Ohio show him standing on a stage with no people in front of him. That's because the event was a drive-in rally with people in their American-made cars in a parking lot, according to a report with photos from The Associated Press. Due to COVID-19 cautionary procedures the people were socially distancing themselves from Biden and from each other by staying in their cars at the event.
The claim appeared as a post (archived here) published on Instagram by Michael Coudrey on October 13, 2020. The introductory text read "This is a better edit 😂😂 No one showed up for Joe Biden's event in Ohio except his staff. 🤣" The text on the video read:
BIDEN HOLDS ANOTHER RALLY IN OHIO, & NO ONE SHOWS UP!
This is how the post appeared to social media users:
Another social media post on Facebook by Liz Crokin, who was banned from Twitter and Instagram for QAnon and Pizzagate supporting posts, shared a video from the event showing Biden on stage with only a few other people visible. Then the shot pans to a group of closely huddled Trump supporters nearby, shouting "Four more years," with the implication that there were more protesters than supporters for Biden.
The campaign rally was held on October 12, 2020, in Toledo, Ohio, and Biden spoke to United Auto Workers who represent the area General Motors powertrain plant. There were, according to the AP report, about "30 American-made cars and trucks arrayed nearby," as shown in the social media posts that claimed no one showed up.
The Associated Press images show groups of people in their cars socially distancing during the event.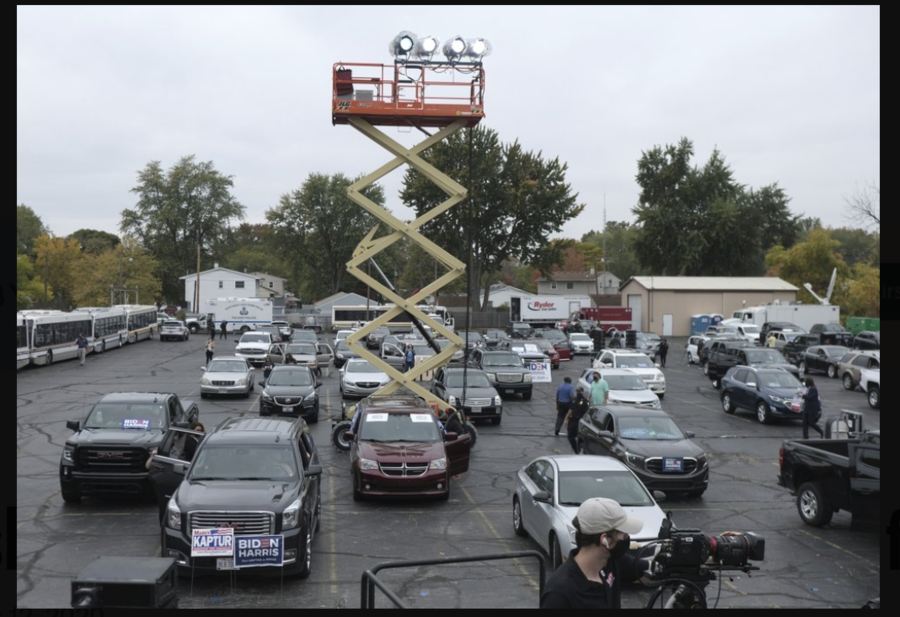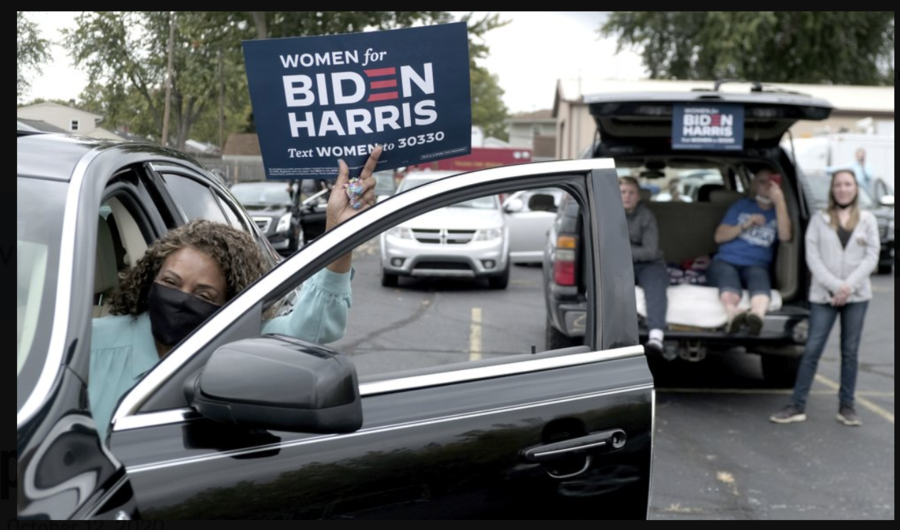 The Biden campaign YouTube page posted a video from the event calling it a "Drive-In Rally."
The campaign addressed the events it has been having during the COVID-19 outbreak.
"Joe Biden is working to earn every vote with a groundbreaking campaign that meets this moment. And he's doing it in the way he would govern: by putting the well-being of the American families he'd fight for every day in office first -- as opposed to Donald Trump, who's holding divisive, vain super spreader events at the expense of communities hungering to overcome the pandemic that he continues to make immeasurably worse than it needs to be," Biden's Director of Rapid Response Andrew Bates told USA TODAY.