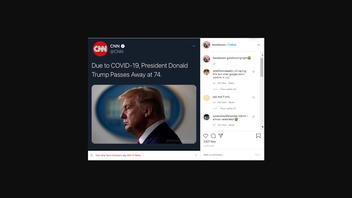 Did U.S. President Donald Trump die of COVID-19 October 12, 2020? No, that's not true: President Trump appeared on NBC in a live town hall, which ended at 9 p.m. ET on Thursday, October 15, 2020.
The claim appeared in an Instagram post (archived here) where it was published on October 12, 2020. It featured a fake CNN logo and the text:
Due to COVID-19, President Donald Trump passes away at 74
This is what social media users saw:
Although it's unclear if he or his staff has control of the @realDonaldTrump Twitter accound, Trump also tweeted earlier on Thursday, October 15, as shown here: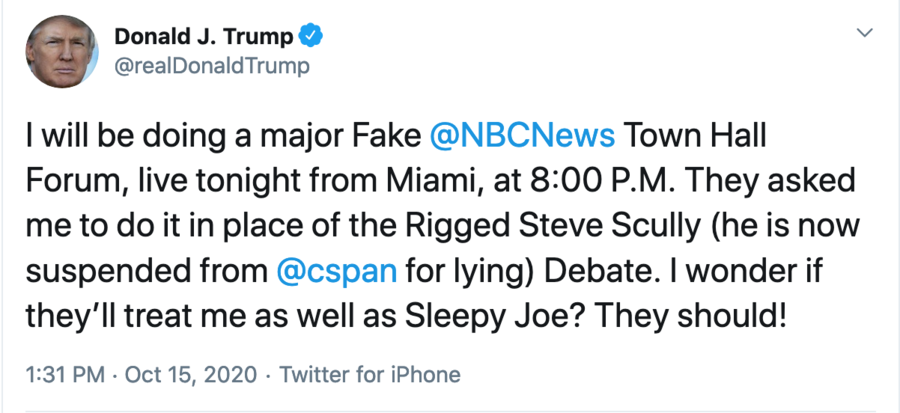 A Reuters report indirectly confirms Trump was alive on Oct. 15, 2020, saying that "U.S. President Donald Trump is no longer capable of spreading the novel coronavirus and can attend a town hall on Thursday without putting others at risk, top U.S. public health official Anthony Fauci said in an interview with CBS Evening News."