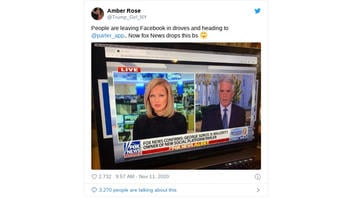 Did Fox News confirm that philanthropist George Soros owns the social media platform Parler? No, that's not true: This is a doctored chyron that Fox News never aired.
The claim appeared in a Tweet (archived here) published on November 11, 2020 with the caption, "People are leaving Facebook in droves and heading to @parler_app. Now fox News drops this bs." The fake headline in the image read:
FOX NEWS CONFIRMS: GEORGE SOROS IS MAJORITY OWNER OF NEW SOCIAL PLATFORM PARLER
This is what the post looked like on Twitter at the time of writing:
(Source: Twitter screenshot taken on Thu Nov 12 16:35:17 2020 UTC)
Parler co-founder John Matze posted to Parler on November 9, 2020, denying the false claims about Soros ownership. "The ownership structure of Parler is myself, a small group of close friends and employees. Additionally, Parler has 2 strategic investors. Dan Bongino & Jeffrey Wernick," Matze wrote. "George Soros has absolutely no association in any capacity with parler," he continued.
Bongino, a right-wing commentator and former NYPD officer, also objected to the false Soros claim in a tweet:
Friends,
This is a photoshopped image. THIS IS NOT REAL. There are people out there desperate to take down Parler who are spreading BS hoping you'll buy it. I OWN PARLER. This is the 4th or 5th time I've had to fight back against this stuff. Again, this isn't a real image. 👇🏻👇🏻 https://t.co/WreBkqp7JU

-- Dan Bongino (@dbongino) November 11, 2020
Lead Stories reached out to Fox News for comment, but a Fox spokeswoman refused to speak on the record.
Lead Stories has not been able to obtain corporate documents to clear up the question of whether Bongino owns Parler, as he wrote, or whether Matze, his friends, employees own Parler with Bongino and Jeffrey Wernick as "strategic investors," as Matze wrote.
The font in the fake chyron does not match the standard font Fox News uses in chyrons, which can be seen in this authentic screengrab of another segment: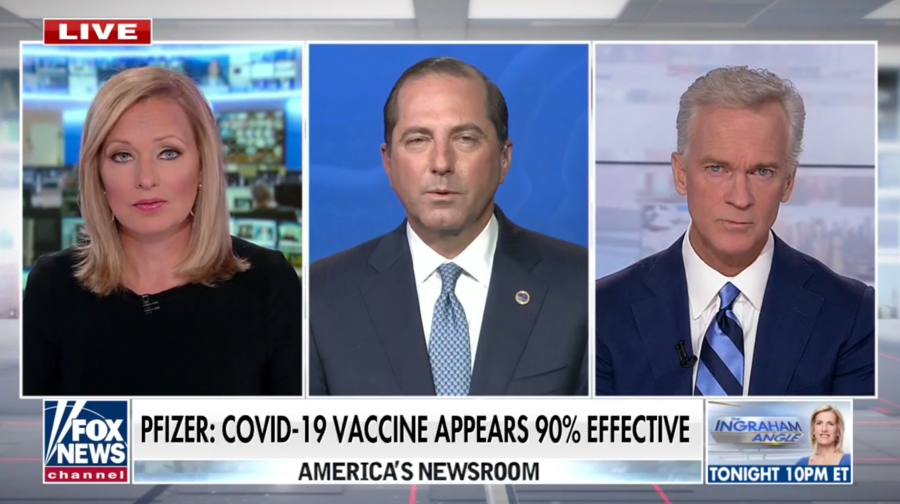 The Fox chyron uses Futura, while the doctored chyron used Rolphie, according to "WhatTheFont!" a font identification service.
Parler, which was founded in 2018, is currently the top free app in the Apple app store. Its tagline reads "Unbiased Social Media" and the description of the app starts, "Parler is a non-biased, free speech social media focused on protecting user's rights." Parler has made recent headlines and has seen an uptick in downloads because some social media users have been leaving platforms such as Twitter and Facebook following the presidential election when the legacy platforms were aggressively flagging posts containing falsehoods about the presidential election, the COVID-19 pandemic and other subjects.
Soros, a billionaire philanthropist known for his contributions to organizations that further democracy and human rights, is often implicated in far-right conspiracy theories. In the past, he has been falsely named as a funder of Antifa's efforts.
Read another Lead Stories report on Parler ownership here.