STORY UPDATED: check for updates below.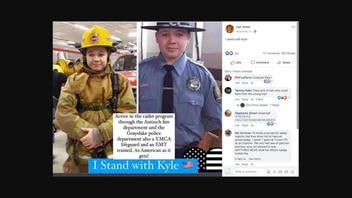 Is Kyle Rittenhouse "an EMT trained"? No, that's not true. Rittenhouse testified during his trial that he lied about being an emergency medical technician to a video journalist shortly after he shot three men. Rittenhouse admitted he lied while he was on the stand on November 10, 2021. A jury subsequently found him not guilty in the fatal shooting of two men and wounding of a third during protests in Kenosha, Wisconsin, in 2020.
The claim appears in several versions, including a post (archived here) where it was published on Facebook on November 15, 2021. It opened:
Active in the cadet program through the Antioch fire department and the Grayslake police department also a YMCA lifeguard and an EMT trained. As American as it gets! I stand with Kyle
This is what the post looked like on Facebook at the time of writing: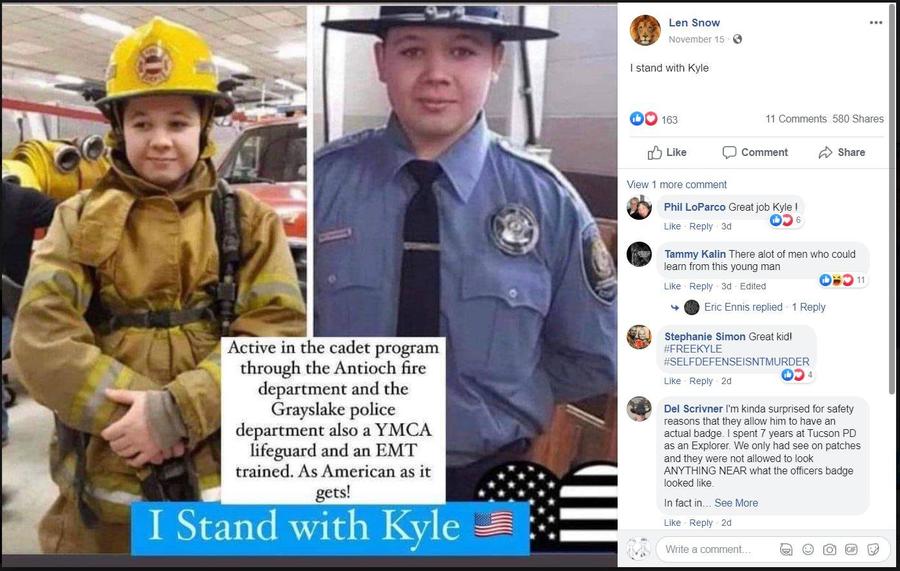 (Source: Facebook screenshot taken on Mon Nov 22 18:31:54 2021 UTC)
The post was made on Facebook five days after Rittenhouse took the stand on November 10, 2021 and testified that he was not an EMT and had lied about being one when asked by a member of the media.
Some versions of the meme refer to Rittenhouse as "an EMT trained" suggesting he is a trained EMT, others, like the example below, parsed the sentence differently, writing "EMT trained."
During the cross-examination, prosecutor Thomas Binger asked him about the statement he made to a video journalist the night of August 25, 2020, when he had shot three people.
Here is a transcript of Rittenhouse saying he was not an EMT:
Binger: So, Mr. McGinnis just asked you, 'So you are a certified EMT?' and you said yes, correct?
Rittenhouse: Yes
Binger: That was a lie, correct?
Rittenhouse: I am not an EMT.
Binger: You are not a certified EMT. You are not an EMT of any kind, you weren't on that night, correct?
Rittenhouse: Yes.
Binger: So you lied to him, correct?
Rittenhouse: I told him I was an EMT but I wasn't.
Binger: And you knew you were being interviewed by someone in the media when you told that lie, didn't you?
Rittenhouse: Yes.
Here is a video from YouTube of his testimony that day, beginning at 5:01:11:
Posters of the "an EMT trained" version of the meme have contacted Lead Stories to say the intent was to say Rittenhouse was trained by EMTs. But, the Antioch Fire Department's website for the cadet program in which Rittenhouse participated emphasizes the program is a way for teens like Rittenhouse to learn from firefighters about firefighting and to earn sponsorship to fire academy. Although some firefighters are also certified EMTs, not all are.
Fire Chief John Cokefair of the Antioch Fire Department emailed Lead Stories on November 24, 2021, with the following statement about their cadet program:
When our cadet program was active, our instructors had both Fire and EMS certifications as we are considered a combination department. The program included instruction of both Fire and EMS skills. No certifications were attained with this instruction. Our Cadet program remains to be suspended due to Covid restrictions.
2021-11-24T19:50:25Z

2021-11-24T19:50:25Z

Updated to add statement by Antioch fire chief.

2021-11-23T18:31:50Z

2021-11-23T18:31:50Z

Updated to include meme-makers claims they meant to say Rittenhouse is "EMT-trained", not "An EMT"