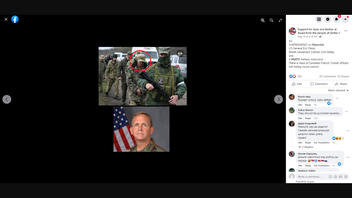 Did "US General Eric Olson" surrender with other troops in at the Azovstal steel plant in Mariupol, Ukraine? No, that's not true: The image of a line of soldiers used in a post is from April 14, 2022, which was weeks before the Ukrainian military announced in May 2022 that Ukrainian forced had completed their "combat mission" in Mariupol, and some Ukrainian soldiers reportedly surrendered to Russian forces. The man in the posed photo at the bottom of the post is not a U.S. general -- he is Navy Admiral Eric T. Olson, USN Commander, U.S. Special Operations Command, who retired from the U.S. military in 2011.
The claim appeared as a post published on Facebook on May 15, 2022. It opened:
A3

US General Eric Olson

British Lieutenant Colonel John Bailey

and

4

#NATO

military instructors.

There is news of Canadian French Turkish officers still hiding inside tunnels
This is what the post looked like on Facebook at the time of writing: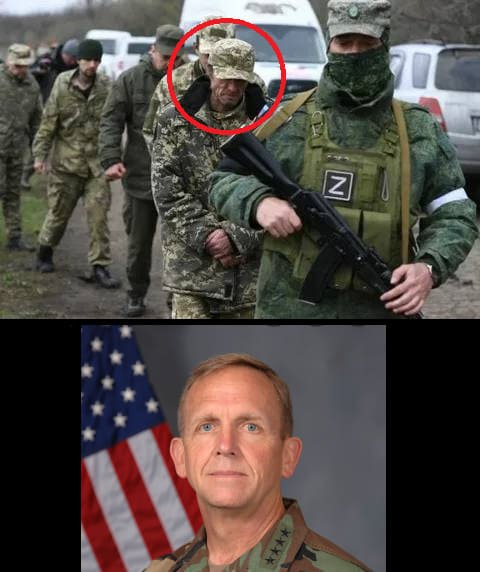 (Source: Facebook screenshot taken on Tue May 17 19:02:52 2022 UTC)
Using a reverse image search, the top photograph used in the post was found on the Russian state-controlled media site Sputnik Images. The event date of the image is shown as "14.04.2022" and the import date is shown as "14.04.2022," which is April 14, 2022. This screengrab shows the photo as it appears on Sputnik Images with the caption, "Ukrainian prisoners of war attend an event in memory of those killed in Luhansk People's Republic as a result of shelling in 2014, in Luhansk, LPR."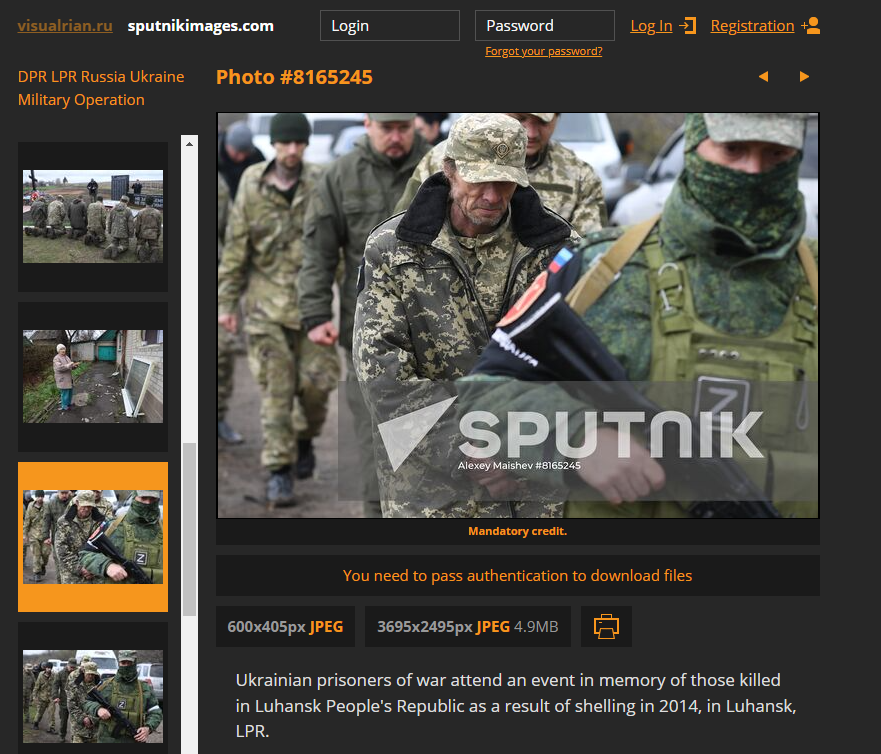 (Source: Sputnik Images screenshot taken on Tue May 17 19:37:31 2022 UTC)
A news article was published on the Russian news site Ria.ru on April 14, 2022, with the headline, "'We won't forget, we won't forgive!' The memory of the victims of Ukrainian aggression was honored in the LPR," and included the image with the caption: "Ukrainian prisoners were also brought to the event - fighters of the National Guard." The article and captions were translated from Russian into English via Google translate.
The evacuation of Ukrainian soldiers at the Avostal steel mill was announced by Ukrainian authorities on May 16, 2022, according to the New York Times and multiple other news outlets. This was weeks after the top image used in the claim was taken and published.
The bottom photo, from the Department Defense, is of Olson in 2009.
Olson retired from the United States military in 2011, per the Joint Chiefs of Staff website. Lead Stories reached out to the Pentagon for a comment and will update the story when a response is received.
Although the ranks of "general" and "admiral" are considered equivalent across the branches, Olson was an admiral, as he served in the Navy.
More Lead Stories fact checks related to the 2022 Russia-Ukraine conflict can be found here.