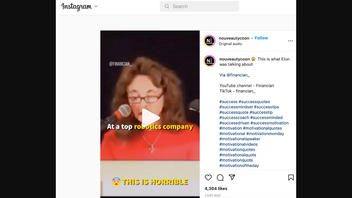 Did four robots powered by artificial intelligence kill 29 scientists in Japan on August 28, 2022? No, that's not true: This is a 4-year-old hoax with a fluctuating time and place of the purported incident, not backed up by any corroborating reports from credible sources. The current variation includes old shots of two different robots, but neither of them was produced in Japan or attacked humans "in the lab."
The claim appeared in an Instagram post published on August 28, 2022.
The caption said:
😱 This is what Elon was talking about
The post contained a video of a woman wearing a red sweater. Sitting in front of a microphone, she began:
At a top robotics company in Japan this week, 4 robots being developed for military applications killed 29 humans in the lab. And they did it by shooting what he called metal bullets.
Here is what it looked like at the time of writing: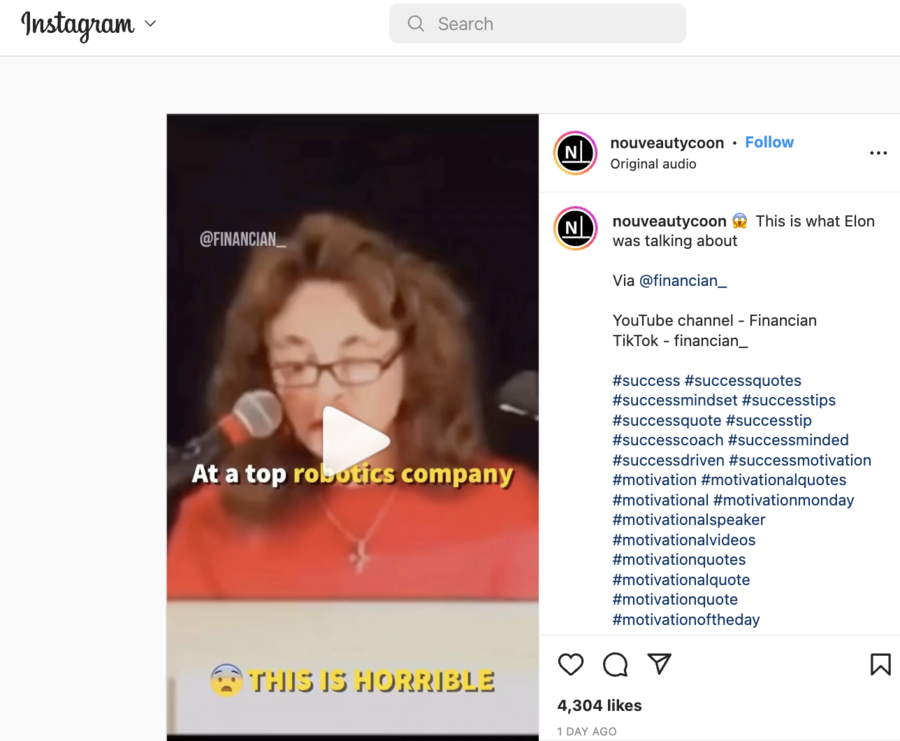 (Source: Instagram screenshot taken on Mon Aug 29 13:58:58 2022 UTC)

(Source: Google screenshot taken on Mon Aug 29 16:22:11 2022 UTC)
The claim, accompanied by a very similar video, started to circulate on social media on December 18, 2018: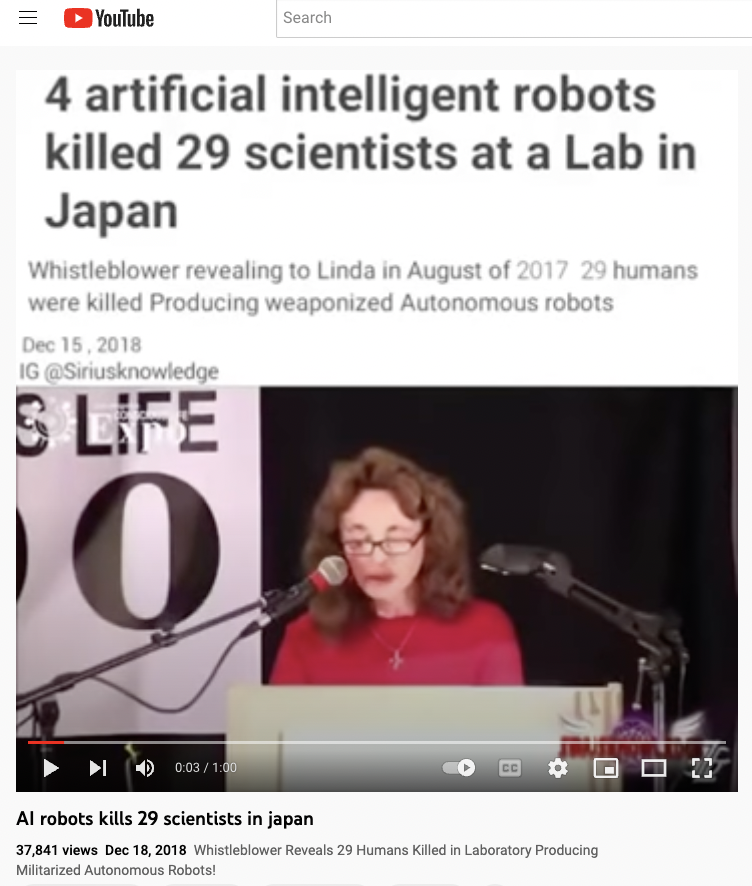 (Source: YouTube screenshot taken on Mon Aug 29 14:14:08 2022 UTC)
The woman in red is Linda Moulton Howe. According to her website, she is a Standford-educated journalist who first focused on environmental issues but then switched to UFOs. Now in her eighties, she continues to promote theories about extraterrestrial activities on YouTube.
In February 2018, Howe spoke at the event named "Conscious Life Expo 2018" in Los Angeles, where the video was recorded. The full transcript of her presentation is currently unavailable, but Snopes, a fact-checking website, previously reported that Howe claimed she had learned about "4 robots" that "killed 29 humans" from a former Marine affiliated with the American intelligence community on August 26, 2017.
Later, some websites changed the date of the purported event to January 17, 2021, and the claim resurfaced again. In other variations, the incident was "moved" from Japan to South Korea.
But the current version of the video does not show robots produced in these two countries. Instead, it contains shots of a Russian-made robot Fedor, capable of discharging guns and hitting targets. The same shots, for example, appear in a CNN report aired in April 2017: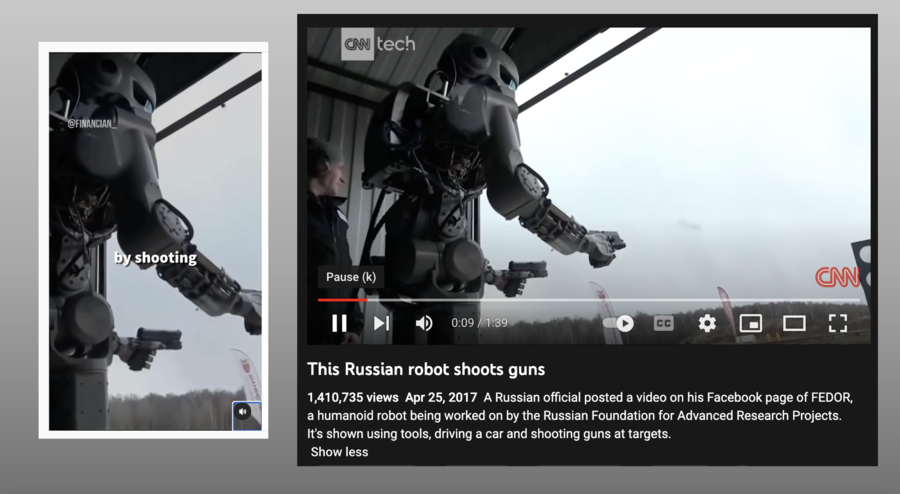 (Sources: Instagram screenshot taken on Mon Aug 29 15:16:26 2022 UTC; YouTube screenshot taken on Mon Aug 29 15:28:32 2022 UTC; composite image by Lead Stories)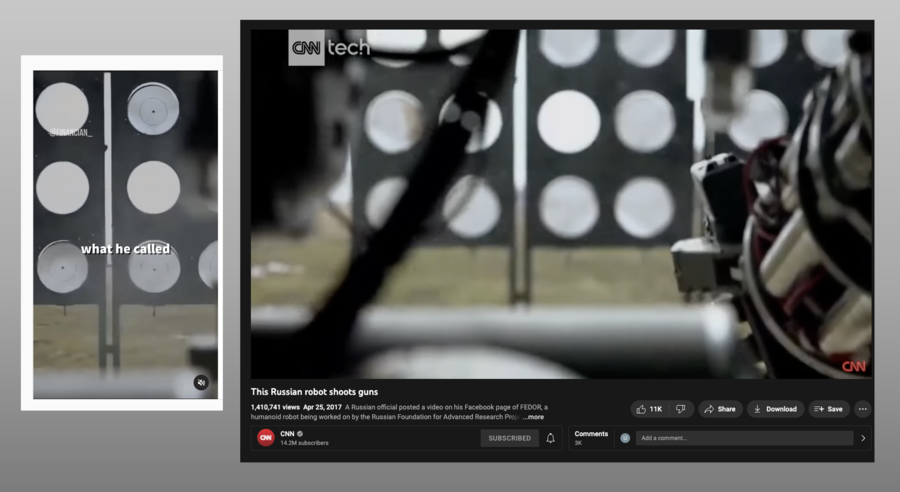 (Sources: Instagram screenshot taken on Mon Aug 29 15:52:56 2022 UTC; YouTube screenshot taken on Mon Aug 29 15:54:11 2022 UTC; composite image by Lead Stories)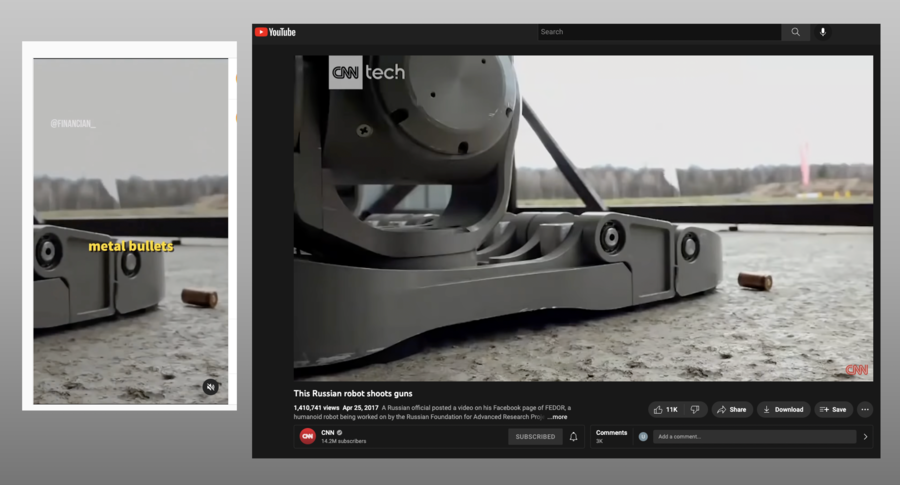 (Sources: Instagram screenshot taken on Mon Aug 29 16:01:06 2022 UTC; YouTube screenshot taken on Mon Aug 29 16:00:23 2022 UTC; composite image by Lead Stories)
The closing shots of the Instagram video warning about the dangers of AI showed a completely different robot whose expertise was not guns but gymnastics. Named Atlas, it was built by a Boston-based company in 2019: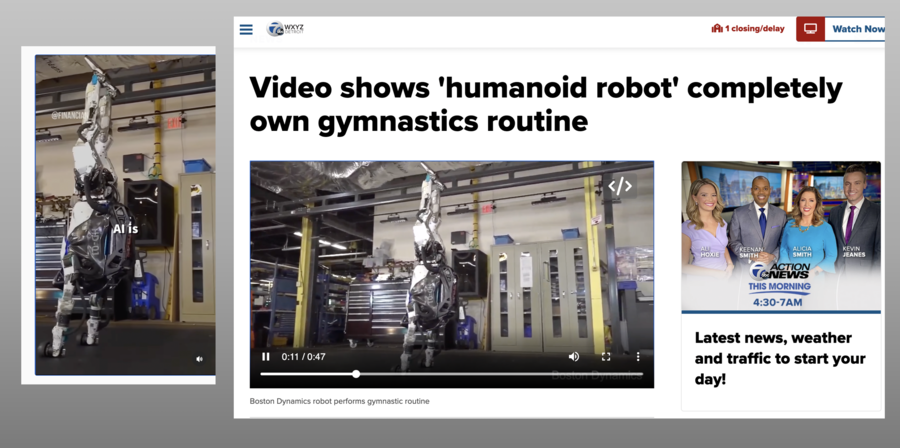 (Sources: Instagram screenshot taken on Mon Aug 29 15:17:50 2022 UTC; Wxyz.com screenshot taken on Mon Aug 29 16:08:16 2022 UTC; composite image by Lead Stories)