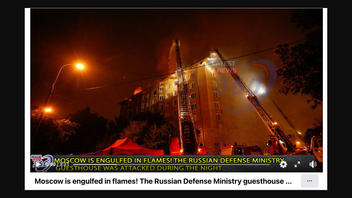 Does a video shared on Facebook and YouTube show a guesthouse of the Russian ministry of defense under attack? No, that's not true: The clip reuses shots of a fire in a Moscow residential building that took place more than a week earlier, and there is no evidence it has ever been used by the Russian military as a guesthouse.
The claim appeared in a Facebook video on August 1, 2022. It opened:
Moscow is engulfed in flames! The Russian Defense Ministry guesthouse was attacked during the night, today's Mirror reports.
At the 2:48 mark, the voice-over says:
The cause of the incident is under investigation. Many suspicions related to terrorist activities and opposition to the government of President Putin are increasingly exploding in Russia. This case is no exception.
Here is how the video appeared on Facebook at the time of writing: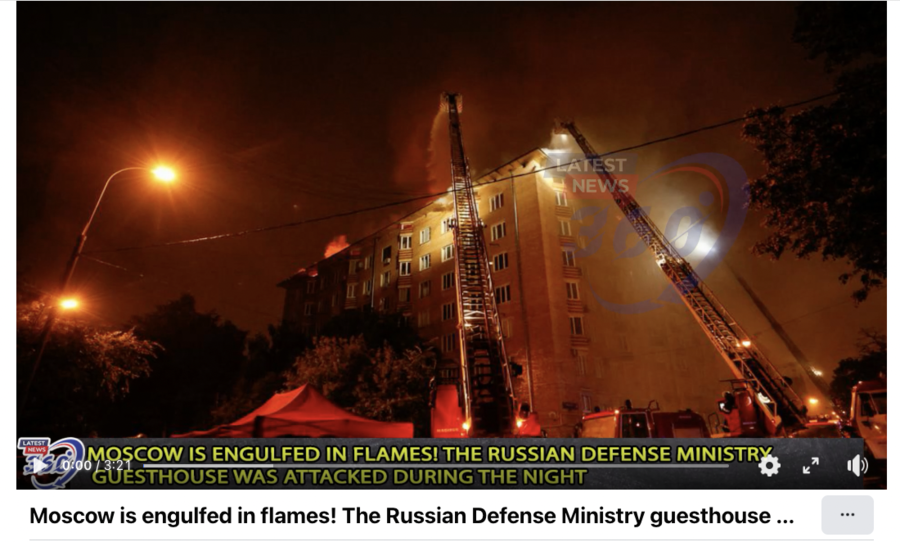 (Source: Facebook screenshot taken on Fri Aug 5 16:55:18 2022 UTC)
The same video was published on YouTube.
However, the Mirror, a British national newspaper cited in the video, has never reported that the photo used for the opening shot captured a guesthouse of the Russian ministry of defense under attack. Instead, on July 21, 2022, it published an article about a blaze in a residential building in the Russian capital: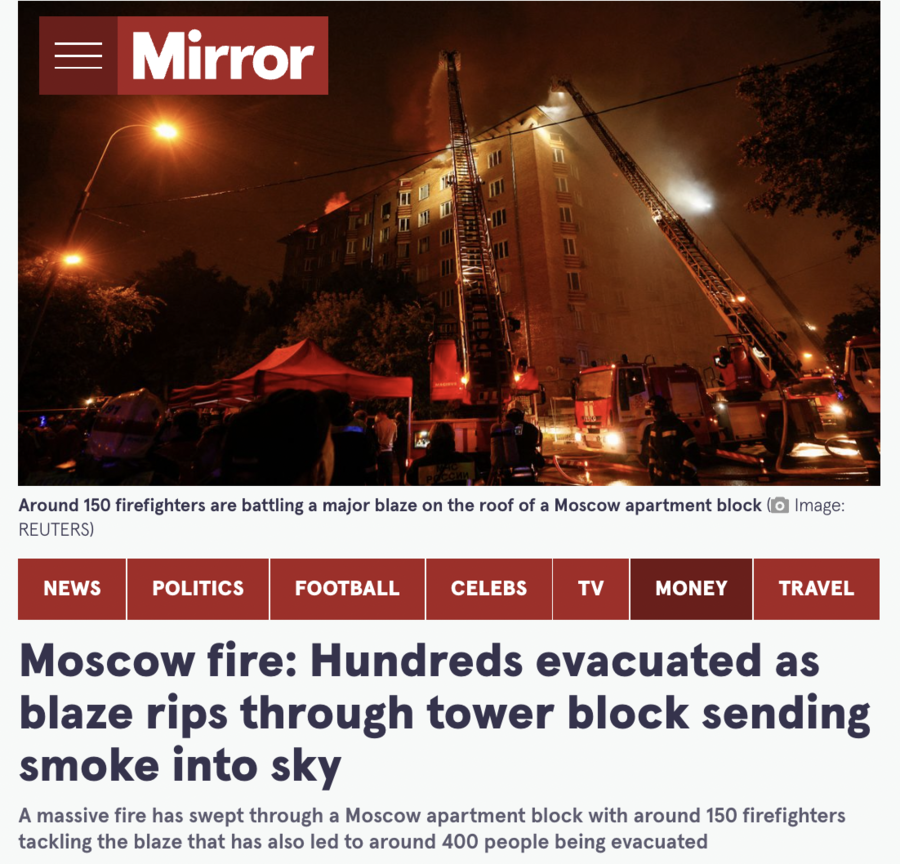 (Source: Mirror.co.uk screenshot taken on Fri Aug 5 17:10:42 2022 UTC)
The same image appeared in a Reuters dispatch from Moscow: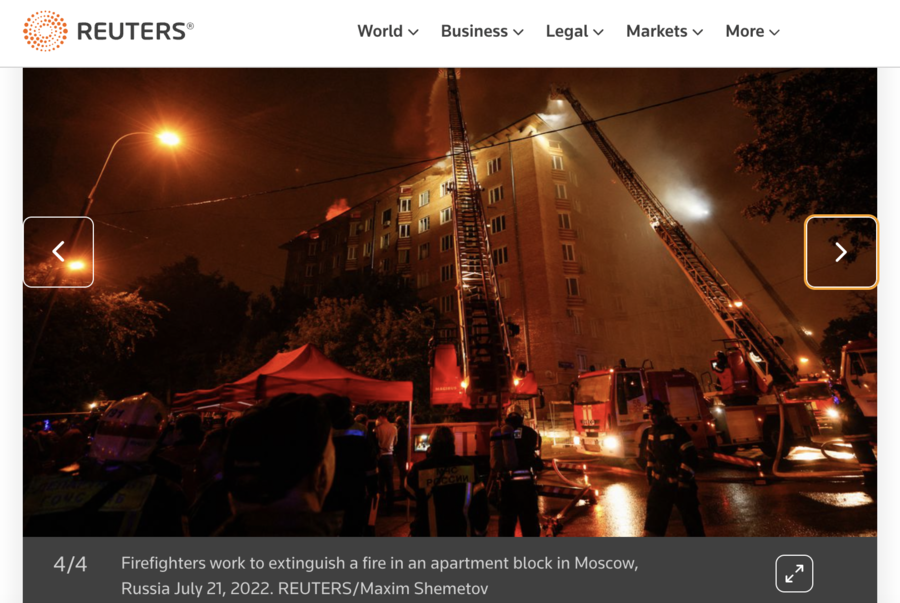 (Source: Reuters screenshot taken on Fri Aug 5 17:13:43 2022 UTC)
The Moscow office of the Russian emergency control ministry released the address: Leninsky Avenue, 40. It is an eight-story building located on one of the major avenues in the southwestern part of the city. RBC.ru, a Russian-language business-oriented news website, wrote that besides apartments, the building housed a bookstore and the headquarters of one of the departments of the district's police. But open sources do not mention the ministry of defense ever using this place as a guesthouse.
The blaze started in the attic, and the affected area quickly grew to 1,000 square meters or 10,764 square feet. There were no news reports or official announcements connecting the fire to terrorism, sabotage or activities of the Russian opposition. Even the state-owned TASS did not write anything about the purported suspicions mentioned in the Facebook video.
Other Lead Stories fact checks related to the 2022 Russia-Ukraine conflict can be found here.