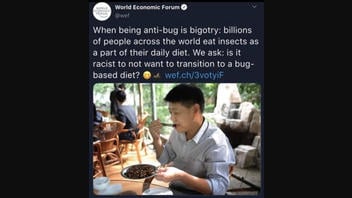 Did the World Economic Forum (WEF) post a tweet about "when being anti-bug is bigotry"? No, that's not true: A spokesperson for the WEF told Lead Stories the tweet is fake. Additionally, a search of the WEF's Twitter feed turned up no such tweet. Although there are posts on the WEF's website that discuss eating insects, none couch the idea in the same way as the fake tweet.
The claim appeared in a Facebook post (archived here) published on August 30, 2022. The post included a photograph and what looked to be a screenshot of a WEF tweet. The tweet opened:
When being anti-bug is bigotry: billions of people across the world eat insects as part of their daily diet. We ask: is it racist to not want to transition to a bug-based diet?
This is what the post looked like on Facebook at the time of writing: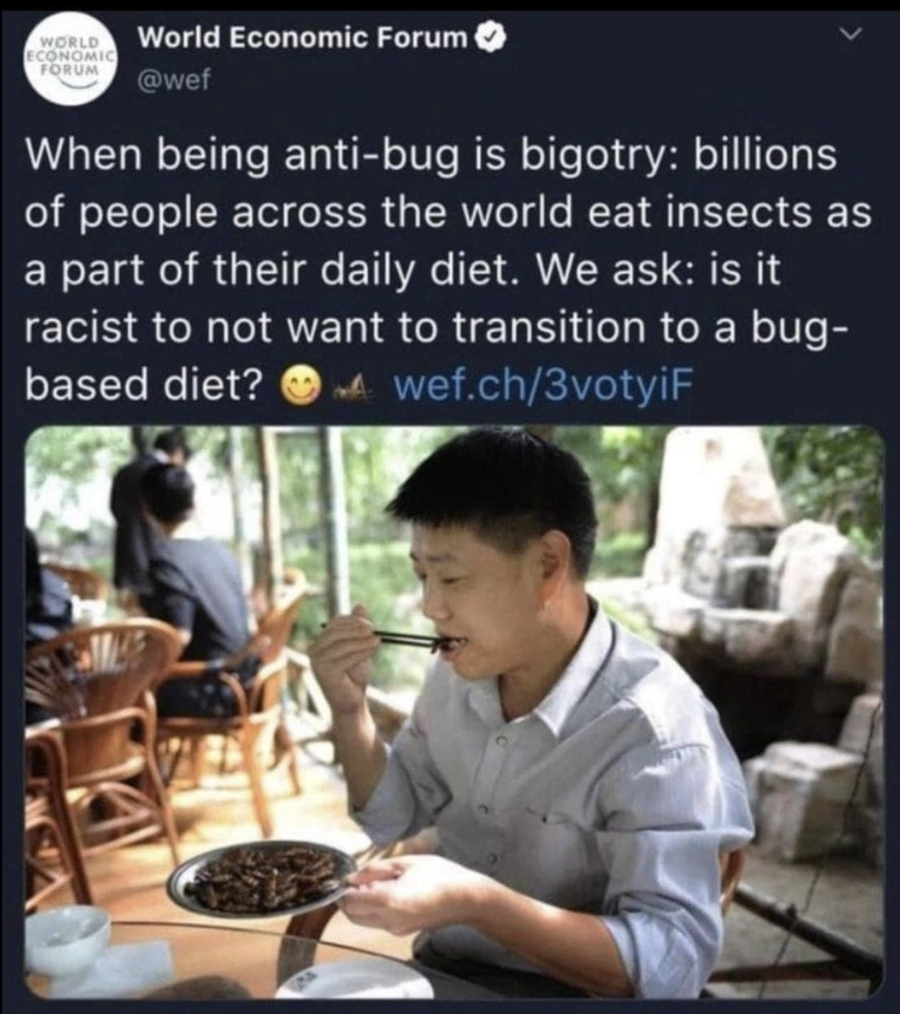 (Source: Facebook screenshot taken on Mon Sep 5 14:53:12 2022 UTC)
Lead Stories reached out to the WEF to ask about the claim. In an email, dated September 5, 2022, a spokesperson responded:
That is indeed a fake tweet.
Lead Stories also conducted a search for "insects" on the WEF's Twitter feed. It did not turn up the tweet in the Facebook post.
Additionally, we searched the WEF's website for "insects bigotry" and could find no posts that couched the idea of eating insects in the same way as the fake tweet. Note that there are posts about the potential benefits of insect-based foods.
One final clue that the tweet is fake is found in the tweet itself: It includes a link (wef.ch/3votyiF) that does not work.