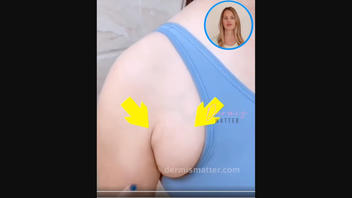 Is an online video advertisement realistic in implying that people can rapidly lose weight by applying herbal oil that contains ginger and glycerin on their skin? No, that's not true: This is a misleading ad. The Lancet Commission on Obesity co-chair told Lead Stories there is not enough scientific evidence to prove this product works, and a weight loss doctor said there is no evidence this product does what it says.
The claim appeared in a video with a Facebook post on October 11, 2022. The caption begins:
This herbal oil has Ginger and Glycerin that can help to enhance your lymphatic system for better shape.

How it works>> https://dermismatter.com/.../puriginger-lymphdrainage...
This is how the post appeared at the time of writing: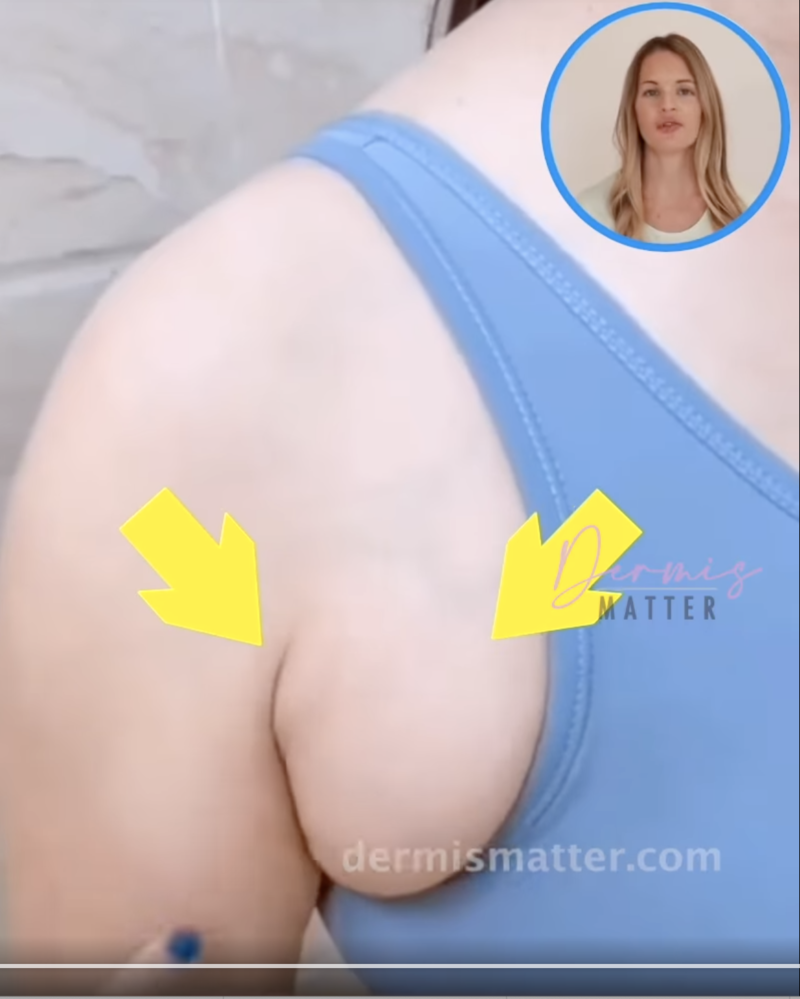 (Image source: Facebook screenshot taken on Tue Oct 18 17:51:23 2022 UTC)
In the post, a 29-second video clip shows animated scenes of the human circulatory system along with scenes of people, while an inset video shows a woman talking about the lymphatic system. The images in the clip imply that if a person rubs ginger and glycerin oil on any body part that's a problem area for them, they would see rapid weight loss in that area. While the woman speaking in the video is a certified lymphedema therapist talking about the lymphatic system, she does not endorse nor does she mention the product attached to the post.
The inset video of the therapist, Kelly Reed Sturm, is taken from this March 2, 2021, YouTube video titled, "Lymphatic Drainage Massage by a Lymphedema Physical Therapist- Why it's Important & How to Do it."
Her website about page shows that she is a physical therapist, a board-certified oncology specialist and certified by the Lymphology Association of North America -- not a weight loss expert.
A search of Sturm's "Shop" page on her website with the keyword "oil" revealed no results. A search of her product page not only does not reveal the herbal oil seen in the post but has a disclaimer that reads:
The content of this website does not replace the care of healthcare professionals and is in no way to be construed or substituted as any type of medical advice, diagnosis, or treatment but is for general education purposes only.
Lead Stories reached out to Sturm for comment and will update this story when a reply is received.
Lead Stories contacted Dr. William Dietz, who is certified in prevention and wellness and the Lancet Commission on Obesity co-chair. He wrote in an October 17, 2022, email that there is no substantiation to the validity of the herbal oil claim:
I am not aware of any trials that have demonstrated a positive benefit. It may not be hazardous (also no data) but there is no physiologic mechanism of which I am aware that would account for how this could foster weight loss.
Dr. Charlie Seltzer, a Philadelphia-based weight loss doctor who specializes in strength and conditioning, similarly told Lead Stories in an October 17, 2022, email to "stay away" from this product regarding weight loss:
There is just no evidence this does anything! On the plus side it is not dangerous. But the only way it will make you lighter is by lightening your wallet. Stay away!
Other Lead Stories fact checks about weight loss claims can be found here.