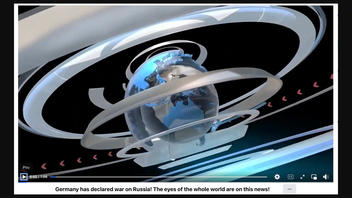 Did Germany declare war on Russia on October 11, 2022? No, that's not true. There are no credible reports or official statements confirming this claim. Even a video posted on Facebook with a headline asserting that Germany had declared war on Russia provided no information about a formal declaration of war nor anything else that would substantiate such a claim.
The claim appeared in the headline of a video posted on Facebook on October 11, 2022. The headline announced:
Germany has declared war on Russia! The eyes of the whole world are on this news!
The Facebook post comes with an attached video that features an opener similar to that for a TV news program.
Here is what it looked like at the time of writing: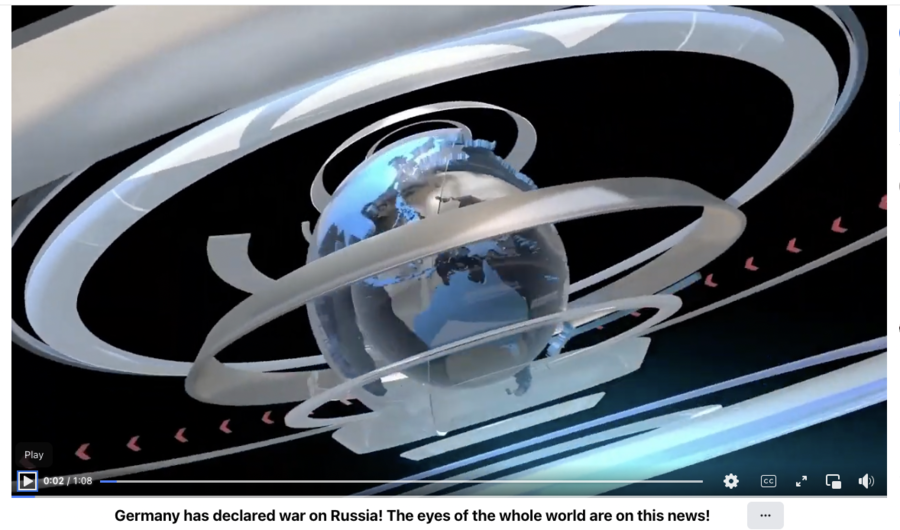 (Source: Facebook screenshot taken on Wed Oct 12 14:42:25 2022 UTC)
Over the course of the 20th century, Germany declared war in 1914 against Russia (the Russian Empire) and in 1941 against the Soviet Union, the 15-republic country of which Russia was part.
(The word "Russia" is often used as a synonym for the entire USSR and the Russian Empire.)

However, Germany did not declare war against Russia on October 11, 2022. Such an event would be a front-page news story worldwide, with governments and politicians commenting on the matter. But, at the time of writing, no credible media reports confirm that Germany declared war on Russia.
Moreover, no information about this purported decision can be found on German government websites. During a speech on October 11, 2022, German Chancellor Olaf Scholz only discussed the Russian war against Ukraine.
Even the video that was posted on Facebook with a headline declaring war between Germany and Russia did not mention a declaration of war in its content. The video begins with an obscure sentence that does not cite any sources, provide dates or describe the circumstances surrounding its claim of war between Germany and Russia:
The German army has decided to fight the Russian army.
But the rest of the one-minute video on Facebook only discusses public remarks allegedly made by German Defense Minister Christine Lambrecht, who does not have the power to decide questions of war and peace on her own. The video's narrator states:
Lithuania and Germany signed an agreement against Russia. German Defense Minister Christian Lambrecht recently made statements about Lithuania, which is an ally. At a press conference she held, Defense Minister Lambrecht stated that the German army wants to be the leader of Europe, and they want to create a German army capable of protecting all European countries.
On February 6, 2022, Germany, a NATO member, did discuss sending additional troops to fellow NATO member Lithuania to ensure the protection of the Baltic country's borders as the Kremlin continued to move more forces toward Russia's Ukrainian border in the runup to its February 24, 2022 invasion of Ukraine. However, Lambrecht's most recent public speech emphasized the need for Germany, in light of Russia's aggression against Ukraine, to develop its first national security strategy since World War II. She said nothing about declaring war, a power that she does not have.
Under Germany's Basic Law, which functions as its constitution, the country cannot engage in wars unless there is an imminent threat to its territory.
Article 26 says this:
Acts tending to and undertaken with intent to disturb the peaceful relations between nations, especially to prepare for a war of aggression, shall be unconstitutional. They shall be made a criminal offence.
Article 115a, which explains the procedure in case of an imminent threat, does not even use the term "declaration of war." Instead, it refers to a "determination" that Germany is under an armed attack or faces an immediate armed attack, categorized as a "state of defence." The legislature, or Bundestag, must vote on such a "determination," at the government's request. The measure requires a two-thirds vote to pass.


Article 115a additionally emphasizes that if Germany declares a state of defense, such an announcement will be made public:
The determination shall be promulgated by the Federal President in the Federal Law Gazette pursuant to Article 82. If this cannot be done in time, promulgation shall be effected in another manner; the determination shall be printed in the Federal Law Gazette as soon as circumstances permit.
A
Google search
did not reveal that any such vote on a "state of defence" or a related announcement had occurred.
The content offered by the Facebook page that claimed Germany has declared war on Russia consists predominantly of war-related videos. The page describes itself as a "news and media website." But the website linked to it, Babelamua.com, was unavailable at the time of writing, even through a VPN.
There are no signs that the account is affiliated with any major media organizations or that it produces its own coverage of events in Ukraine.
It's also unclear where Babelamua.com is based. It lists addresses on Fifth Avenue in New York City in the United States and in Thailand, in an apparent district of Bangkok, Phra Khanong. Its page manager is located in Indonesia.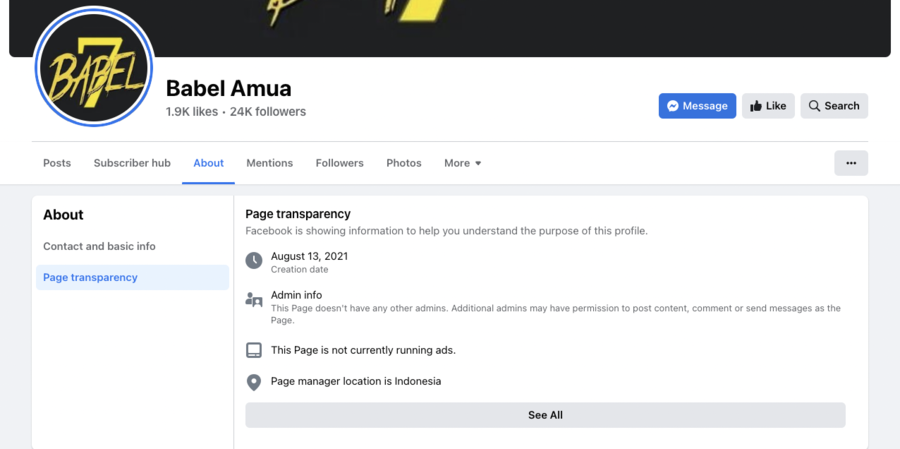 (Source: Facebook screenshot taken on Wed Oct 12 16:25:56 2022 UTC)
Nevertheless, the page offers paid subscriptions: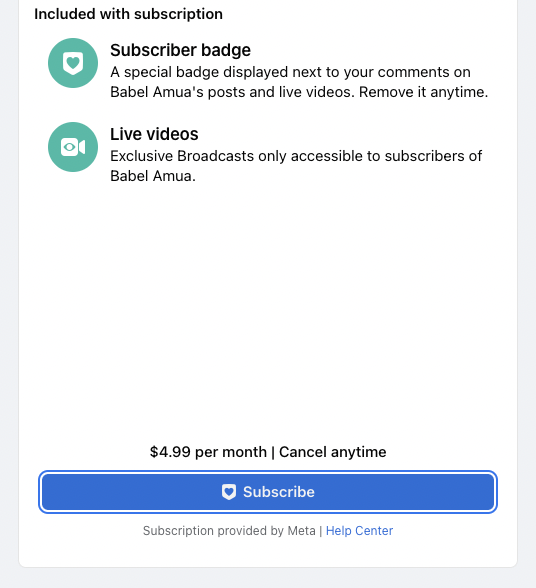 (Source: Facebook screenshot taken on Wed Oct 12 16:11:54 2022 UTC)
Other Lead Stories fact checks about the ongoing conflict between Russia and Ukraine can be found here.