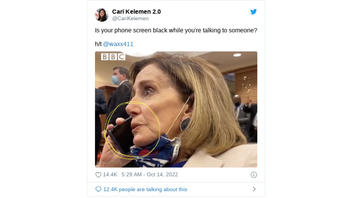 Does a photograph show House Speaker Nancy Pelosi pretending to speak into a cellphone during the January 6, 2021, attack on the U.S. Capitol? No, that's not true: Official footage from which a widely shared screenshot was taken clearly showed an active call before Pelosi's iPhone screen went dark, likely the result of an activated internal proximity sensor.
The claim originated with a photo posted on Twitter on October 14, 2022, (archived here). The post read:
Is your phone screen black while you're talking to someone?
Here is a screenshot of the tweet as it appeared at the time of this writing: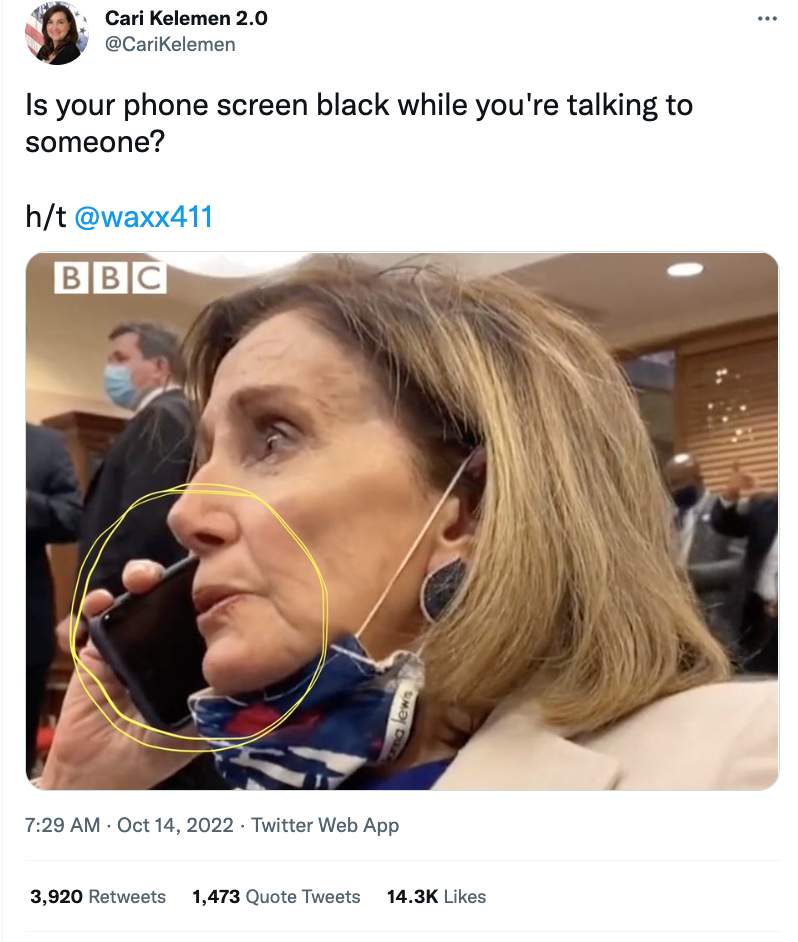 (Source: Twitter screenshot taken on Mon Oct 17 16:24:35 2022 UTC)
The post's question implies that Pelosi was not actually on a call when the image was captured.
The photo in question was captured from footage that was live-streamed by the verified account of the January 6th Committee (archived here) during the Select Committee hearing held on October 13, 2022. At the 2:12 mark, Pelosi can be seen calling former Virginia Gov. Ralph Northam on speakerphone. The video clearly showed the phone screen at the beginning of the call: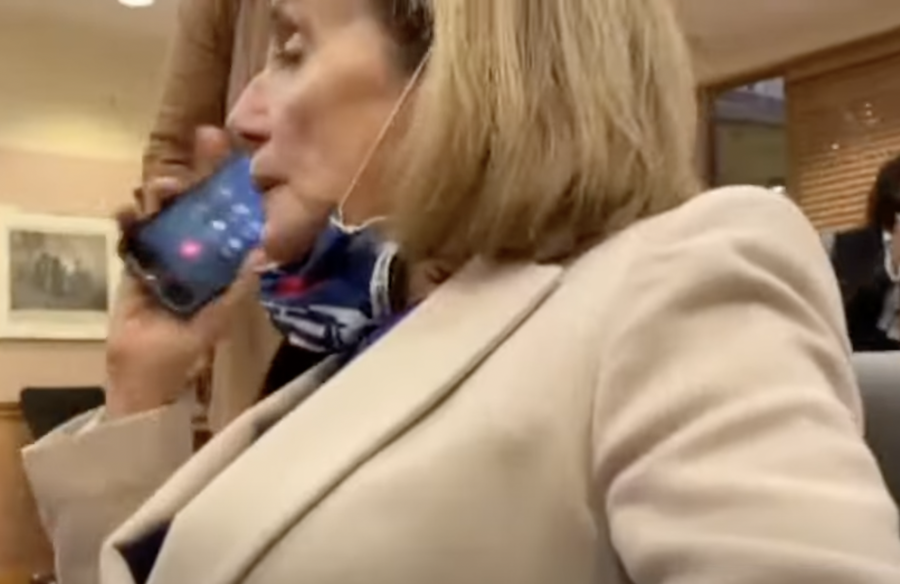 (Source: YouTube screenshot taken on Mon Oct 17 10:02:46 2022 UTC)
It was when Pelosi lifted the iPhone to her face that the screen went black. This is likely due to a proximity sensor built into most recent smartphones, including both Android and iOS systems, that is programmed to determine when a phone is being held up to the face. Proximity sensors shut off phone screens to save battery and prevent a person from accidentally hitting buttons.
The U.K.-based phone provider Vodafone notes that:
A proximity sensor is a sensor which can tell when there are nearby objects without any physical contact.

Proximity sensors in smartphones are mainly used to avoid accidental taps during calls - they detect when someone is holding their phone near their face during a call and turns off the display to prevent accidental keypad presses. They also limit battery consumption from the display during calls.
According to the wireless provider Verizon:
The proximity sensor detects when a user is holding the phone near their face during a call and turns off the display to prevent keypad presses and battery consumption from the display.

The proximity/light sensor is located to the right of the earpiece.
Proximity sensors are built into every generation of iPhone dating back to the 2007 release year, reported Business Insider. In most phones, including the iPhone, the proximity sensor cannot be turned off.
Lead Stories contacted Apple as well as the Virginia governor's office. We will update the article if we receive a response.