STORY UPDATED: check for updates below.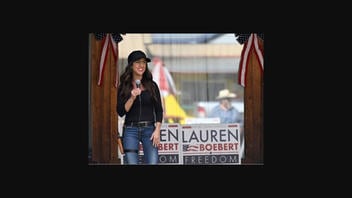 Did the U.S. Army Cyber Command find evidence that immigrants lacking permanent legal status in Colorado used fraudulent state identification cards to vote for Democrats in the 2022 midterm elections? No, that's not true: The claim originated on a webpage that is known for publishing satirical, fake takes on real people and issues in U.S. news and politics.
The claim appeared in a story published on November 10, 2022, on Real Raw News (archived here) under the title "Illegal Immigrants Vote Democrat in Colorado." It opened:
Illegal Immigrants in Colorado used fraudulent state identification cards to vote for Democrats in the 2022 midterm election, said a source at U.S. Army Cyber Command who has been analyzing suspicious election results.
Here's how the story looked on the day of writing: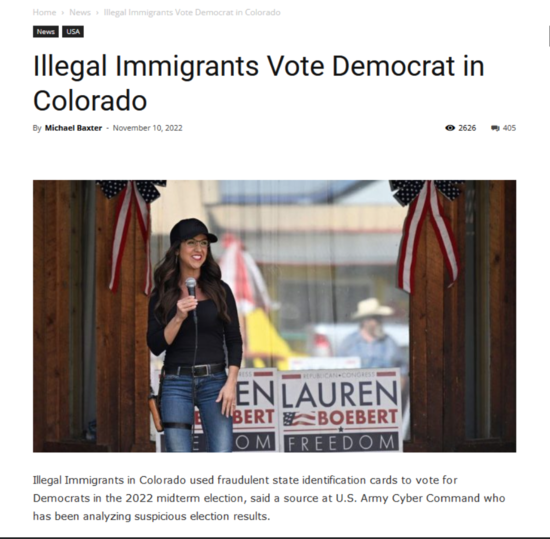 (Source: Real Raw News screenshot taken on Fri Nov 11 18:37:36 2022 UTC)
The story cited an anonymous source who said the agency concluded that voting irregularities occurred based on surveillance footage at three polling stations in Pueblo County, Colorado. The footage was said to show a single male who was "conspicuously dressed" and filled out multiple ballots. Each time, elections officials checked his ID, the story stated, and gait recognition software was used to confirm the man's actions.
An email sent by Lead Stories to the Department of Defense seeking comment on this election fraud claim was not immediately returned. Lead Stories will update the article if there's a response.
In an email to Lead Stories on November 14, 2022, [spokeswoman said the claim is false and that no allegations of fraud had been reported.
"Our office reached out to the Pueblo Sheriff's office and can confirm that they reviewed the article, as well as their records management system, and there was no such report or other evidence to support this," Annie Orloff wrote. "The sheriff confirmed that [his office] is not investigating this matter."
Lead Stories could also find no credible news agencies that reported on voting issues in Colorado involving the use of fake government IDs by immigrants. Here's how our search on November 11, 2022 looked: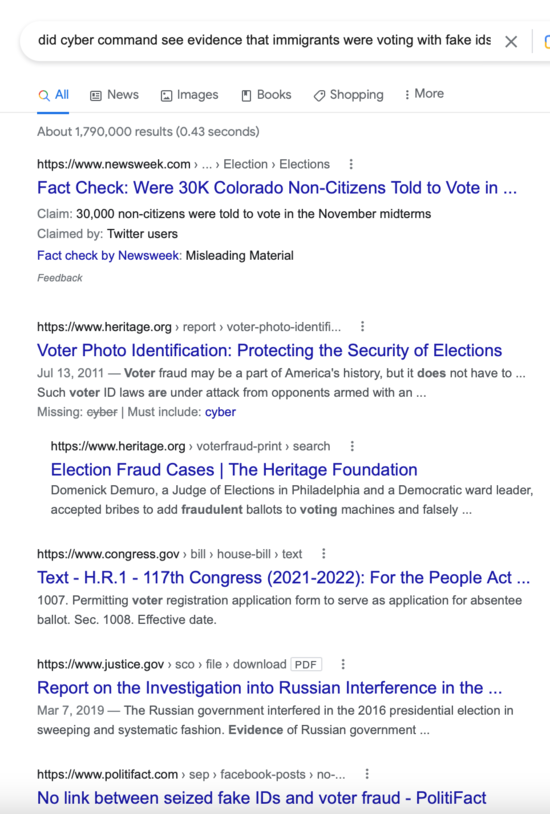 (Source: Google search page screenshot taken Fri Nov 11 at 24:29:59 2022 UTC)
Real Raw News has a long history of publishing false claims in mock news stories, many of them about convictions and executions of various public figures at Naval Station Guantanamo Bay in Cuba. For example, the site reported former Secretary of State Hillary Clinton was hanged (she wasn't); former White House Chief of Staff John Podesta was executed (he wasn't); and that "the military" convicted former Attorney General William Barr on charges of treason (it didn't).
The website for Real Raw News includes a disclaimer that warns readers not to take its content too seriously. Specifically, it says:
Information on this website is for informational and educational and entertainment purposes. This website contains humor, parody, and satire. We have included this disclaimer for our protection, on the advice on legal counsel.

(Source: RealRawNews.com screenshot taken Tue Aug 3 16:39:48 UTC 2021)
Lead Stories has covered claims published by Real Raw News in the past. Previous Lead Stories debunks of Real Raw News items is collected here.
2022-11-14T20:51:37Z

2022-11-14T20:51:37Z

Adds a statement from Pueblo County, Colorado, elections office.