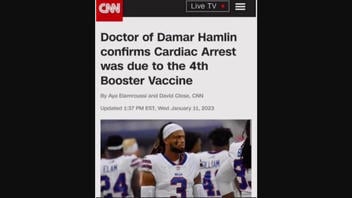 Did CNN publish a news article that linked Buffalo Bills player Damar Hamlin's on-field collapse to the COVID-19 vaccine? No, that's not true: A spokesperson for the news network confirmed to Lead Stories by email that the media outlet never published such a story. A widely shared social media post featured an altered photograph of an original CNN headline.
The claim originated with an image shared on Instagram on January 17, 2023, with a caption that read, "I'm glad I wasn't part off that experiment 🧪." Below is how the social media post appeared at the time of the writing of this fact check: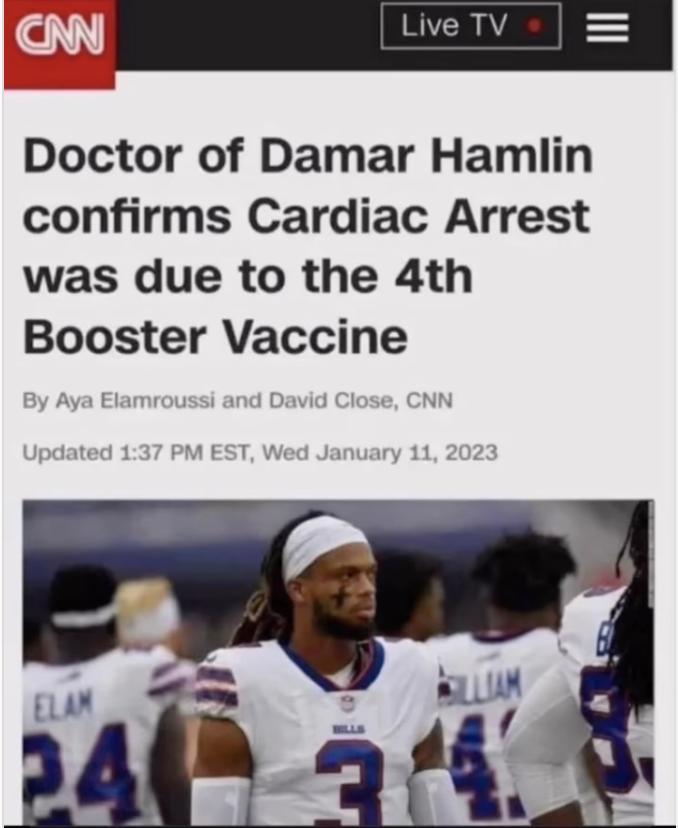 (Source: Instagram screenshot taken Thurs Jan. 19 17:37:15 2023 UTC)
The supposed headline was shared across social media. Below is a compilation created by Lead Stories that shows various posts of the claim:

(Source: Screenshot taken Thurs Jan. 19 13:35:16 2023 UTC)
In an email to Lead Stories sent on January 19, 2023, CNN spokesperson Emily Kuhn confirmed that CNN never ran the story shown above.
"The image in the Instagram post is fabricated and not something CNN reported," Kuhn stated, adding that the image was "edited from a CNN article."
That original CNN article was written by CNN reporters Aya Elamroussi and David Close and published on January 11, 2023 (archived here), as was first reported by The Associated Press. The original headline of the article read, "Damar Hamlin discharged after spending more than a week hospitalized due to a cardiac arrest." Kuhn confirmed to Lead Stories that this was the altered CNN article.
Below is a screenshot of the original CNN article: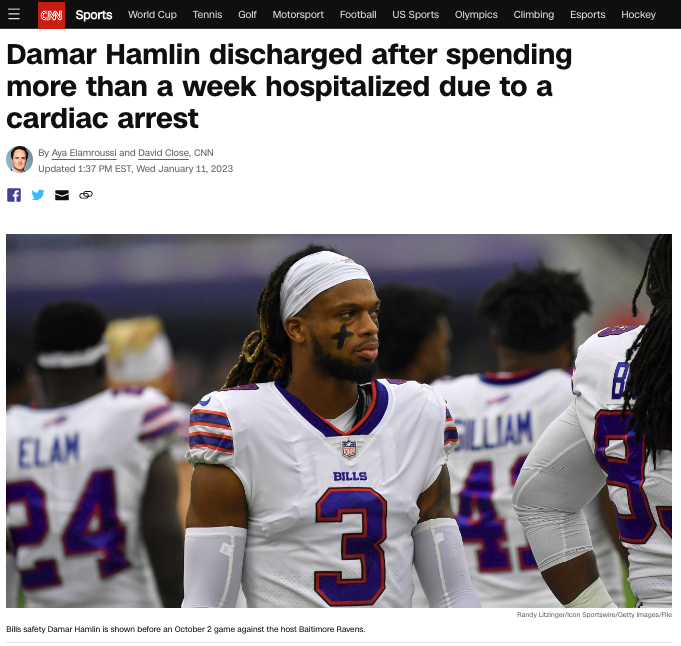 (Source: CNN screenshot taken Thur Jan. 19 22:43:52 2022 UTC)
Hamlin, a 24-year-old safety who spent more than nine days in the hospital after experiencing cardiac arrest during a January 2, 2023, NFL game, has been at the center of a number of false claims fact-checked by Lead Stories.