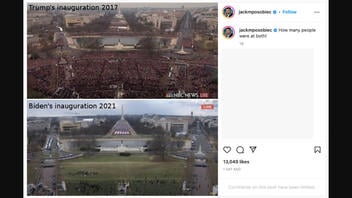 Do pictures from former President Donald Trump's and President Joe Biden's inaugural ceremonies represent an adequate comparison between the respective popularity of the two presidents? No, that's not true: The photos were taken under dramatically different circumstances, making such a comparison irrelevant. Unlike Trump's inauguration, which was more in line with standard protocol for presidential inaugurations, Biden's inaugural committee had to limit in-person attendance due to the risks of COVID-19 and security concerns.
The claim appeared in a post on Instagram on January 22, 2023. The caption said:
How many people were at both!
This is what the post looked like at the time of writing: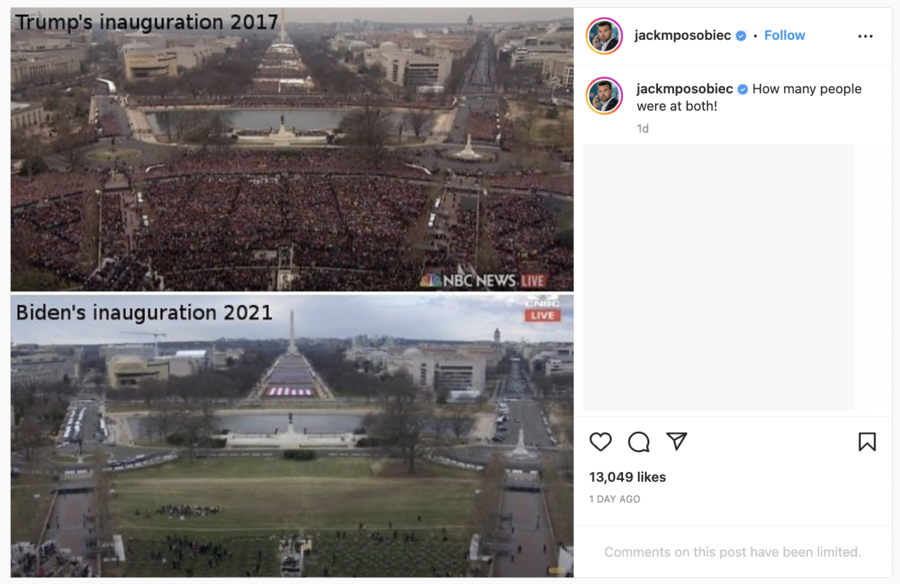 (Source: Instagram screenshot taken on Mon Jan 23 15:50:33 2023 UTC)
The juxtaposition showing the same two screenshots -- one from NBC News and one from CNBC live broadcasts -- has been circulating on Facebook for the past two years. For example, it appeared in a January 20, 2021 post: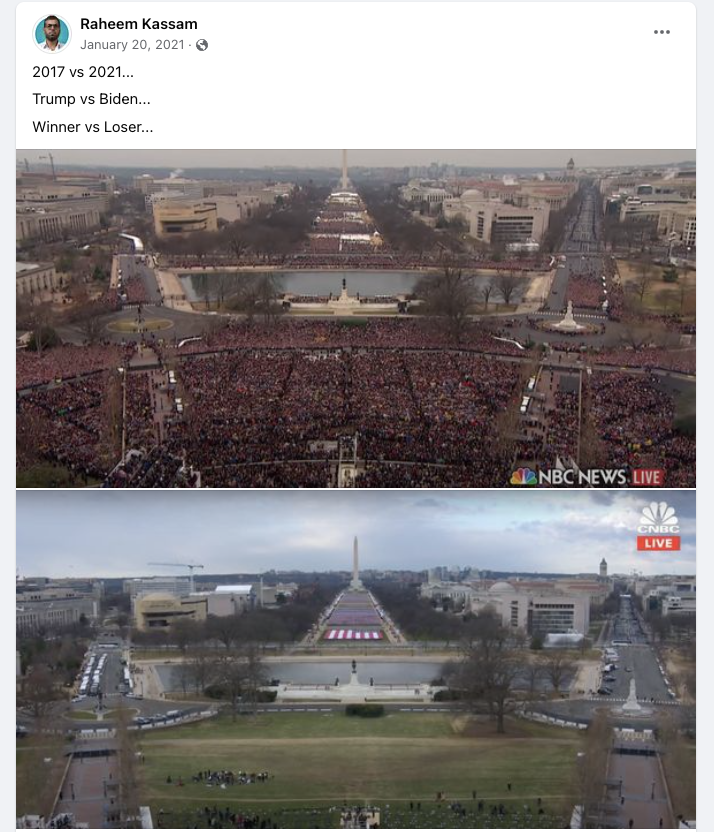 (Source: Facebook screenshot taken on Mon Jan 23 18:36:07 2023 UTC)
However, there is an important difference between the two inaugural ceremonies: Biden took office during the COVID-19 pandemic and shortly after the January 6, 2021, attack on the Capitol.
Between January 15, 2021, and January 21, 2021, the National Park Service closed the National Mall for public events "to minimize health and safety concerns" and filled the space with 200,000 flags.
That can be seen in the recorded CNBC live stream: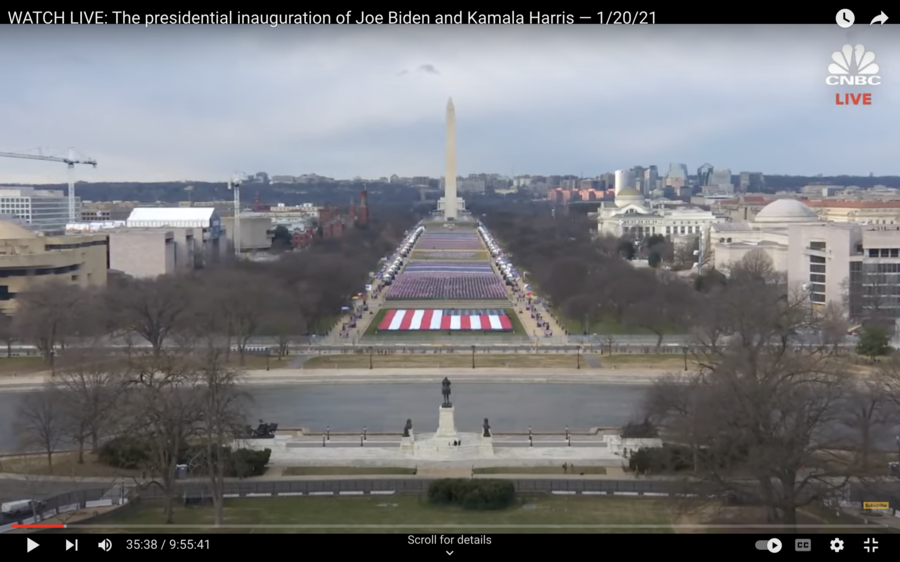 (Source: YouTube screenshot taken on Mon Jan 23 19:10:31 2023 UTC)
The Joint Congressional Committee on Inaugural Ceremonies made the decision not to distribute 200,000 tickets to the general public. Biden's supporters were additionally encouraged to stay home.
Some events, including the inaugural luncheon, were canceled.
PEOPLE correspondent Alexandra Rockey Fleming who covered Biden's inauguration in person, reported that some of the measures implemented in 2021 included mandatory COVID tests at the Pentagon as well as extensive "bridge and road closures and rings and rings of security that effectively walled off Washington, D.C." She also noted that journalists received a warning that members of the press wearing bulletproof jackets wouldn't be allowed to enter the event.
A president's popularity is generally not measured by looking at pictures of crowds -- it's measured by approval ratings. According to historical data, the first inauguration is typically one of the highest points for American heads of state during their time in office.
Jack Posobiec, who reposted the claim in 2023, is a podcast host and known conspiracy theorist who previously promoted the debunked Pizzagate narrative.