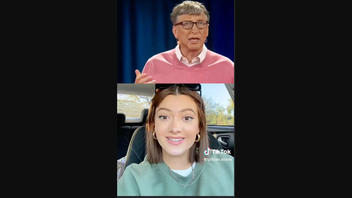 Did Bill Gates create computer viruses and infect Microsoft computers to then sell antivirus software programs? No, that's not true: There's no evidence that either Gates or his company deliberately created and spread computer viruses, and a spokesperson from Gates' private office confirmed to Lead Stories that such a claim is false. Creeper, the first experimental self-replicating computer virus, was released by researcher Bob Thomas in 1971. In response, computer programmer Ray Tomlinson released the first antivirus software Reaper in 1972.
The claim originated in a now deleted video shared to TikTok that was reposted to Instagram on February 12, 2023. Text that accompanied the video read, "Either you get it, or you don't!" A person on camera stated the following:
I have proof that what happened to us in 2020 was planned. Watch this video from seven years ago ...

This is the same dude that created viruses for his own computer company. Then once everybody was having issues with their computers, he created antivirus software to sell to all of his customers. Now, I can't say very much on here but let's just say that this doofus has been involved in the virus game for a very, very long time. So much so, that even certain countries do not want him there anymore. Now, aside from computers, because this man has been involved with the 'virus solution' and everybody is getting what his version of a 'solution' for this virus is, now he's predicting -- and this was seven years ago -- that 10 million people will die.
Here is how the post appeared at the time of this writing: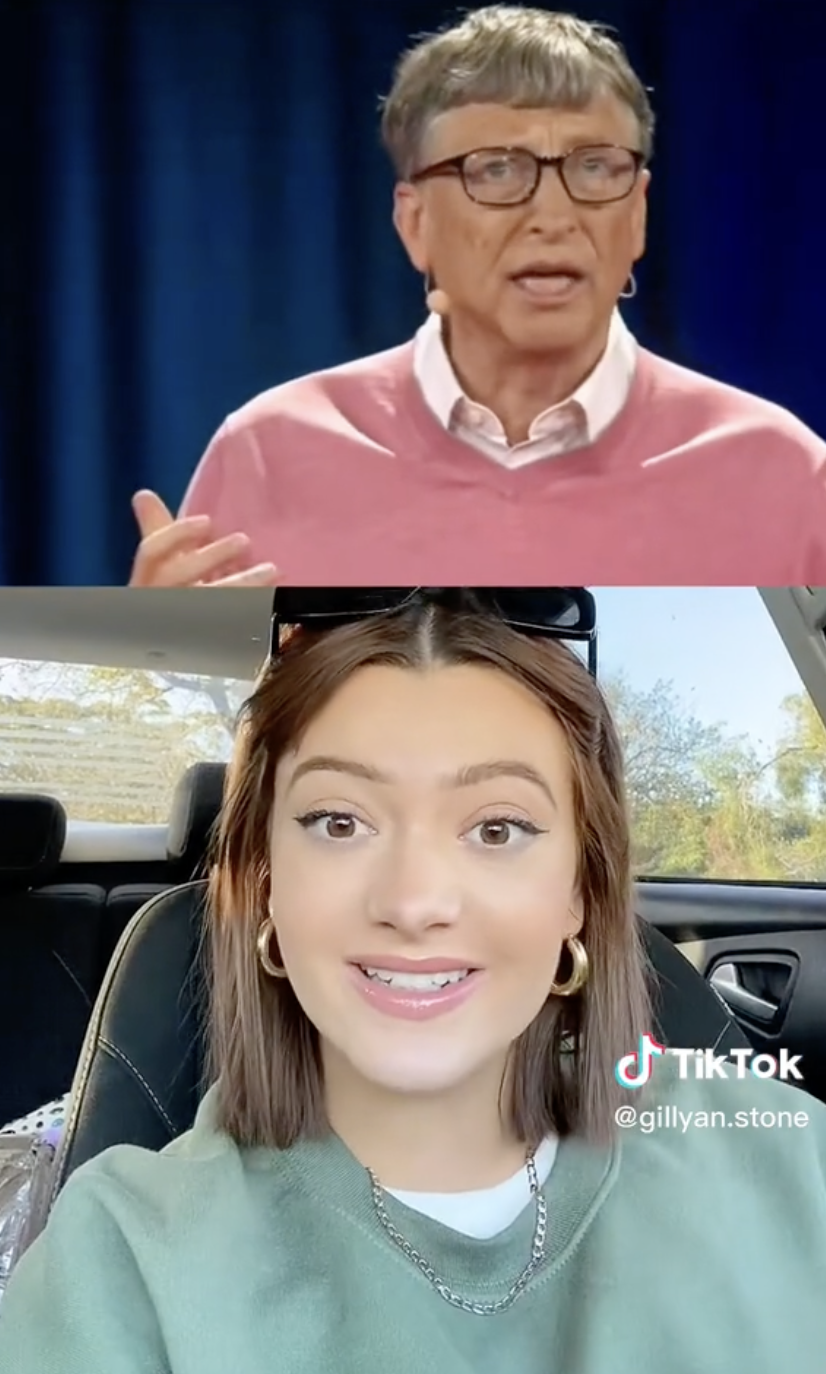 (Source: Instagram screenshot taken February 13 10:49:19 2023 UTC)
A spokesperson from Gates' private office confirmed that this claim is false in an email to Lead Stories received February 14, 2023.
In the video above, the original poster referred to a March 2015 TED Talk given by Gates titled, "The next outbreak? We're not ready." It detailed the risk of future highly infectious viruses and a lack of investment in response measures using the example of the 2014 Ebola outbreak in west Africa. The topic of this lecture was not related to the SARS-CoV-2 virus responsible for the COVID-19 pandemic outbreak in 2020.
Gates' early computing career
Gates is not credited with either inventing computer viruses or creating antivirus software. Such a trope has circulated on social media since at least 2020 and has been used to suggest a connection between the philanthropist, the COVID pandemic and the rollout of vaccines.
This claim appears to be rooted in stories from Gates' early computing career, including that he was said to have hacked his high school scheduling system software, along with Microsoft co-founder Paul Allen, to ensure Gates was the only boy in classes of girls.
Paired with Gates' infectious disease investments, some social media users have used those stories to falsely suggest that he created both computer and human viruses to profit off of selling their respective preventative treatments, antivirus software and vaccines.
Creeper was the first computer virus
Creeper is credited with being the first computer virus that later inspired the first wave of computer viruses in the following decades, wrote Thomas Chen, a professor of cyber security at City University of London, in a 2004 paper titled, "The Evolution of Viruses and Worms."
"However, the idea of self-replicating programs can be traced back as early as 1949 when the mathematician John von Neumann envisioned specialized computers or 'self-replicating automata' that could build copies of themselves and pass on their programming to their progeny," added Chen in the paper.
In 1972, Tomlinson invented the first antivirus program, Reaper, to delete Creeper, according to the information technology academy Modest Technologies Solution.
Other notable early computer-era viruses include the Rabbit virus of 1974, the first Trojan virus known as ANIMAL in 1975, and the floppy-disk infecting Brain virus of 1986, writes Kaspersky Cybersecurity Solutions. Brain was the first computer virus targeting Microsoft Disk Operating Systems (MS-DOS) and Windows-based PCs. It was invented by brothers Basit and Amjad Farooq Alvi, according to the antivirus software company Norton.
Microsoft early programming and antivirus software
Gates and Allen started Microsoft for microprocessors and software (Micro-Soft) to develop programming for the early personal computer, Altair 8800. In 1980, the duo agreed to provide the operating system for IBM's first personal computer and Microsoft subsequently released Windows in 1985, according to Microsoft.
However, Microsoft did not sell antivirus software for decades. It wasn't until 1993 that the company introduced the antivirus software program Microsoft Anti-Virus (MSAV) for the MS-DOS operating system, wrote Kaspersky. In 2006 -- three decades after the founding of Microsoft -- the company's first widely available antivirus software Defender was launched, reported Tech Times.
Lead Stories has debunked a number of claims related to Microsoft founder Gates, which can be viewed here.