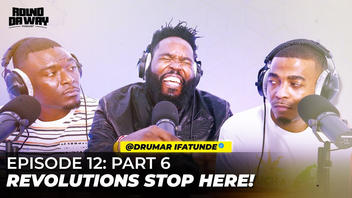 Is Bill Gates engineering a seed that "will target Black people" and possibly kill them? No, that's not true: A video making that claim offers no evidence that Gates is producing a seed for plants that can attack the immune system of Black people and thereby kill them. According to a spokesperson for the U.S. Food and Drug Administration, the agency is "not aware of any information supporting this claim." The spokesperson told Lead Stories if such a food were ever to be developed it would be unlawful and the organization would "take the action necessary to protect public health."
The claim appeared in a video (archived here) published on YouTube on February 17, 2023 under the title "EP12 Part 6: Dr. Umar Talks Next Revolution, Ai, Bill Gates, CBDCs, & Abolishing Private Property." The claim was made by Umar Johnson beginning at 6:24:
Why is Bill Gates buying up all of the farmland?
The video looked like this at the time this was written: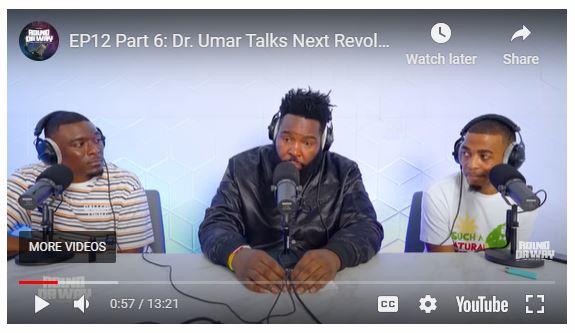 (Source: YouTube.com screenshot taken on Mon Feb 27 at 21:18 2023 UTC)
Click below to watch the video on YouTube:

Umar Johnson, whose website says he is "the most requested Black scholar in America," is the man sitting in the center of the table. His website says he is a "Doctor of Clinical Psychology and Certified School Psychologist" and he refers to himself as Dr. Umar. Lead Stories previously debunked his claim that Kobe Bryant was killed by the NBA and big pharma.
In the video, Johnson says:
Not only to control the food, it's deeper. These ninjas, white ninjas, have come up with a technology that is, I think they call it RNA resistant crop. Not GMO no more. GMO, it don't grow again, you feel me? You grow one time, it decimates the soil is dead. GMO was canceled for the, for the soil. This RNA resistant crop you are able to engineer the seed to search and destroy a certain type of genetic composition. They can make a seed that will target Black people so when you ingest the fruit and vegetable it automatically goes to attack on your immune system.

Imagine putting the AIDS virus in your food? The reason Bill Gates is buying up all the farmland, allegedly, is so that he can grow all this RNA resistant Foods so now your fruits and vegetables become the thing that's killing you.
The FDA spokesperson responded to an inquiry from Lead Stories about the claim. "Based on the FDA's evaluations, experience, and expertise, we are not aware of any credible theory that food from a genetically engineered plant would produce the type of effect described in the video," the FDA spokesperson said in an email on February 27, 2023. They continued:
Moreover, if such a food were ever to be developed (assuming it would even be scientifically possible), such food would be unlawful under the Federal Food, Drug, and Cosmetic Act, and the FDA would take the action necessary to protect public health.
The spokesperson also noted that GMO (genetically modified organism) foods "are as healthful and safe to eat as their non-GMO counterparts." They explained the FDA "has routinely evaluated the safety of foods from biotechnology-derived plants prior to marketing. Foods from genetically engineered crops currently on the market are safe for all populations and, in fact, are routinely safely consumed as part of the diet. Organizations such as the National Academies of Sciences, Engineering and Medicine and government regulators in other countries have reached similar food safety conclusions."
Lead Stories previously debunked a claim that genetic engineers genetically modified food that intentionally will cause Black people to become infertile, and a number of claims related to Gates, which can be viewed here.