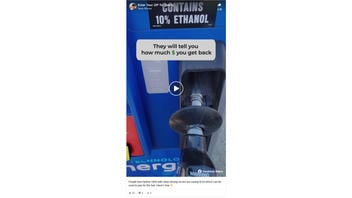 Are drivers with no DUIs getting $710 back in savings? No, that's not true: A post making the claim, which is misleading, is an apparent attempt to push people toward buying or switching their auto insurance coverage.
The claim appeared in a Facebook post on March 14, 2023. The post included a short video and a caption that read:
People born before 1993 with clean driving record are saving $710 which can be used to pay for the fuel. Here's how
This is what the post looked like on Facebook at the time of writing:
(Source: Facebook screenshot taken on Wed Mar 15 21:33:46 2023 UTC)
In the video, a voice says:
I just got free gas for the year. And I'm going to reveal the little-known trick on how I did it, so you can, too. All you need is to have a car and be a safe driver, meaning you have no DUIs in the last three years. Go to the website I'm linking below, enter some basic information about the car you drive and that's it. Someone will give you a call and let you know how much you can get back in your pocket for being a safe driver.
At the time of writing, there was no longer a website link in the post. But here is an archived version of the link, which claims -- without evidence -- that people with no DUIs in the last three years are getting $610 back in savings. The site prompts users to enter their ZIP codes and answer questions about their car and driving history. It reads:
You can reduce your monthly payments by so much, and can even find cheaper plans from the SAME provider you are currently using!
A disclaimer at the bottom of the page reads:
This website helps users get the best information so they can make informed decisions and save money. This article is for demo purposes only.
It's not clear which company or companies are behind in the claim, which -- again -- is unsupported by evidence.
Lead Stories frequently debunks claims that are covers for scams.
For example, we found the claim that seniors on Medicare are eligible for a benefits card that provides $2,888 in food assistance was a ruse designed to gather sales leads for companies hawking insurance plans. We also reported that a photo of a young woman who was allegedly mugged, stabbed and left for dead on a roadside was actually just a hoax meant to trick people into sharing the post to garner attention.