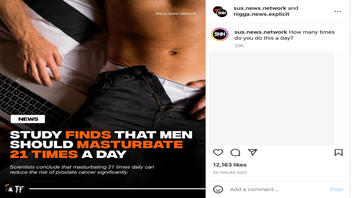 Did a study find that men should masturbate 21 times a day to "significantly" reduce the risk of prostate cancer? No, that's not true: A 2016 study that looked into the relationship between ejaculation frequency and prostate cancer made no specific mention of masturbation. It did say its findings show more frequent ejaculations throughout adult life can play a beneficial role when it comes to the disease. That 2016 study specifically mentions a rate of at least 21 times a month, not 21 times a day.
The claim appeared in a post on Instagram on March 14, 2023, under the title "STUDY FINDS THAT MEN SHOULD MASTURBATE 21 TIMES A DAY." The subtext for the meme says:
Scientists conclude that masturbating 21 times daily can reduce the risk of prostate cancer significantly.
This is what the post looked like on Instagram at the time of writing: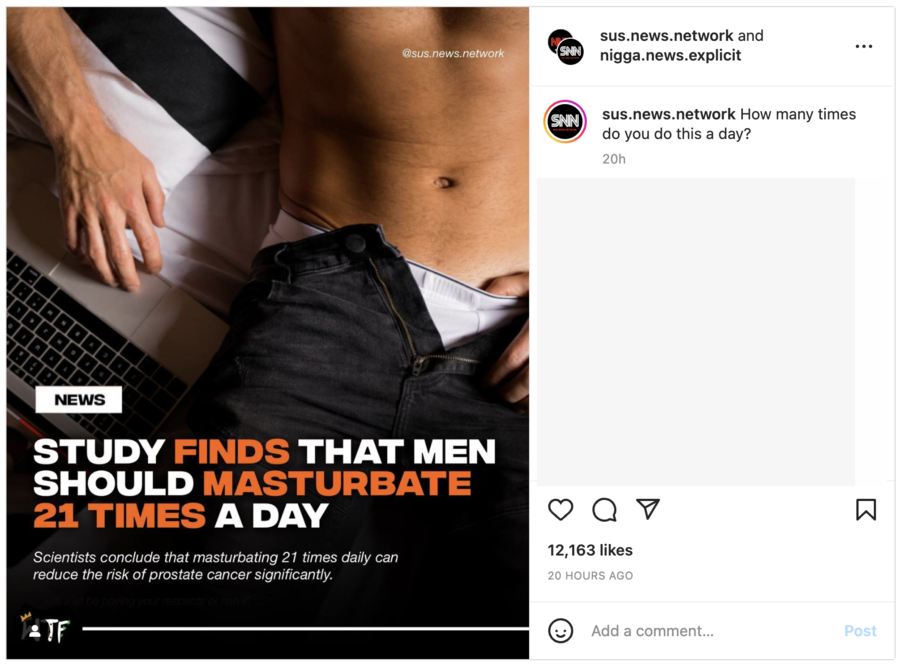 (Source: Instagram screenshot taken on Wed Mar 15 16:06:42 2023 UTC)
The post provides no information on any such purported study nor does it identify study authors or "scientists."
Lead Stories was not able to find a study that recommends masturbation 21 times a day. However, a March 28, 2016, study in the journal European Urology, titled "Ejaculation Frequency and Risk of Prostate Cancer: Updated Results with an Additional Decade of Follow-up," did look at the relationship between ejaculation frequency and the risk of prostate cancer (PCa). It did note a particular benefit to an ejaculation rate of at least 21 times a month. The study of nearly 32,000 men closed with these observations:
Conclusions

These findings provide additional evidence of a beneficial role of more frequent ejaculation throughout adult life in the

etiology

of PCa, particularly for low-risk disease.

Patient summary

We evaluated whether ejaculation frequency throughout adulthood is related to prostate cancer risk in a large US-based study. We found that men reporting higher compared to lower ejaculatory frequency in adulthood were less likely to be subsequently diagnosed with prostate cancer.
Lead Stories debunked a
related claim
in 2020 that refers to the same study.