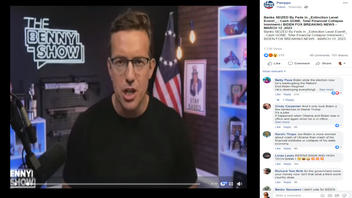 Was the $209 billion Silicon Valley Bank (SVB) failure in March 2023 the "first massive bank collapse this century"? No, that's not true: "Washington Mutual is still larger, but SVB was the largest since the Great Recession," Julianne Breitbeil, a senior media relations officer at the Federal Deposit Insurance Corporation, told Lead Stories in a March 14, 2023, email. The $307 billion Washington Mutual Bank failure took place in 2008.
The claim appeared in a post and video on Facebook on March 12, 2023, under the title "Banks SEIZED By Feds In _Extinction Level Event!_ - Cash GONE, Total Financial Collapse Imminent-| BIDEN FOX BREAKING NEWS - MARCH 12 ,2023." In a clip taken from "The Benny Show" podcast, Benny Johnson said:
An extinction-level event is upon us, according to Wall Street. The first massive bank collapse this century, ladies and gentlemen, is happening. Silicon Valley Bank seized by federal regulators after run on bank. You haven't seen headlines like this since the 1920s.
This is what the post looked like on Facebook at the time of writing: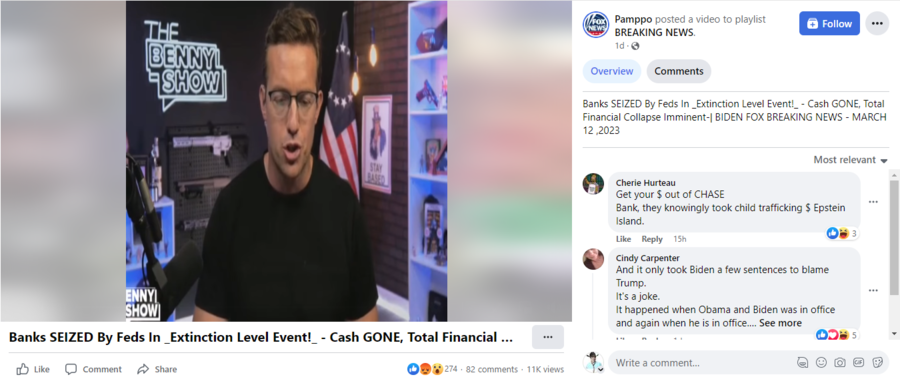 (Source: Facebook screenshot taken on Tue Mar 14 15:30:25 2023 UTC)
As of March 14, 2023, the SVB collapse ranked as the second highest in U.S. history. The Signature Bank failure of March 2023, with assets of $118 billion, ranked No. 3.
Bank failures
More than 560 banks have failed in the United States since 2001, according to the FDIC. The chart below illustrates bank failures starting with the 2001 fiscal year, which began on October 1, 2000.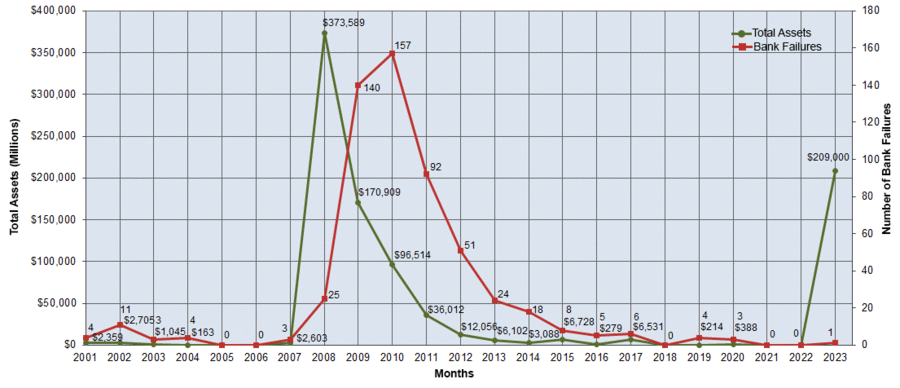 (Source: FDIC screenshot taken on Tue Mar 14 15:30:25 2023 UTC)
The federal agency also maintains a "Failed Bank List" on its website.