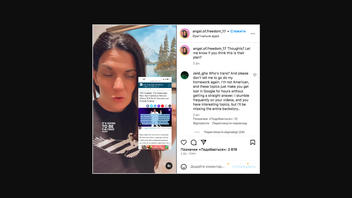 Did the Democratic Party confirm that Michelle Obama will be its presidential nominee in 2024? No, that's not true: There are no news reports about the purported event, and, as of this writing, the former first lady is not an officially registered candidate.
The claim appeared in a video on Instagram on May 9, 2023. It showed a woman referring to a screenshot of an article published under the headline:
TWJ Founder: The Democratic Party Just Confirmed Michelle Obama Will Be Its Nominee and Nobody Noticed
The woman says, "Here we go ... this is exactly what we were thinking is going to happen."
This is what the post looked like at the time of writing: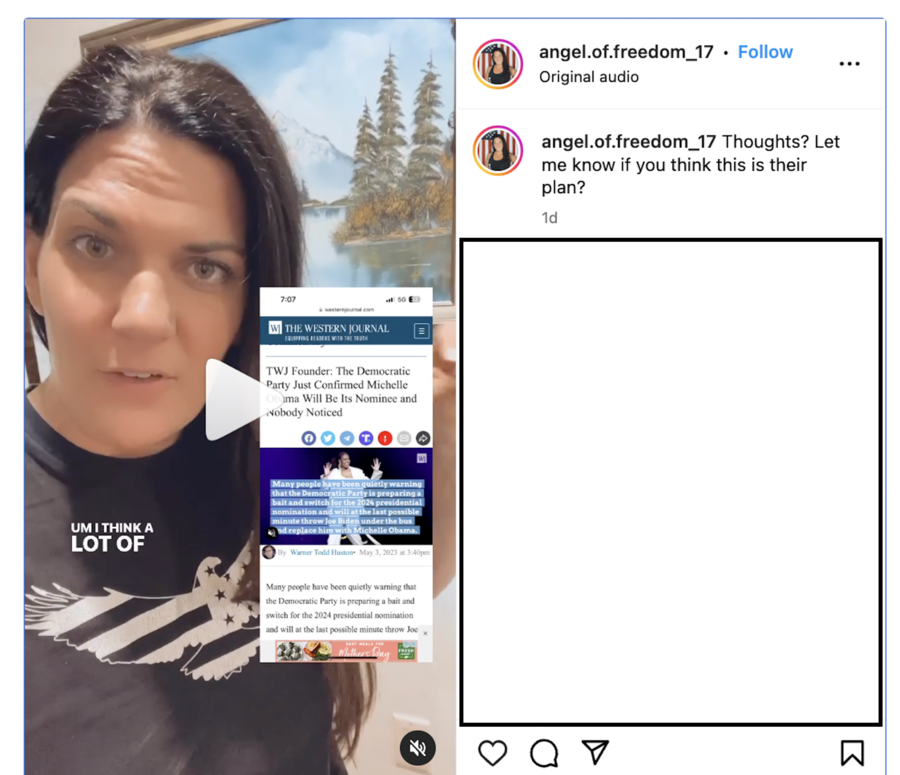 (Source: Instagram screenshot taken on Thu May 11 17:50:56 2023 UTC)
The article was published on May 3, 2023, by The Western Journal, a conservative website that was removed from Google News and Apple News for spreading misinformation in 2018 and 2019, respectively.
The actual article, however, contradicted the headline. It only discussed the opinion and speculation of The Western Journal's founder Floyd Brown, not the purported decision of the Democratic Party. In the article, Brown is quoted:
I've been saying for a while something that's kind of an outlier ... and that is I think Michelle Obama is going to be the Democratic nominee.
Rick Gates, Paul Manafort's deputy during the 2016 Donald Trump campaign replied to that in the article:
I don't think she's going to do it. I think ultimately that that's the last thing she wants to do given the life that she has and the fact that she didn't really like being in the White House the first time around.
The name of the Democratic presidential nominee will be announced at the Democratic National Convention in Chicago in August 2024.
No credible sources reported that the Democratic National Committee confirmed the former first lady's nomination in May 2023. The DNC website does not mention that either.
One of the things a person needs to do to be considered for the Democratic nomination is to file proper paperwork.
As of this writing, the website of the Federal Election Commission does not mention Michelle Obama as a registered candidate for the 2024 presidential election.
Other Lead Stories fact checks about Michelle Obama can be found here.