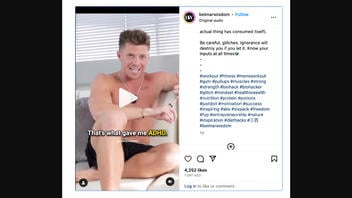 Is it a proven fact that the consumption of pasteurized milk leads to ADHD? No, that's not true: While the exact causes of this disorder remain unknown, the existing body of evidence links the occurrence of ADHD to genetic factors, not diet.
The claim appeared in a video on Instagram on May 8, 2023. The caption said:
🚨MILK SCAM🚨





🐮Avoid pasteurized milk at all costs⚠️





Every single thing that you consume affects you (as well as what the actual thing has consumed itself).





Be careful, glitches. Ignorance will destroy you if you let it. Know your inputs at all times👽




•




•




•


#workout

#fitness

#mensworkout

#gym

#pullups

#muscles

#strong

#strength

#biohack

#biohacker

#glitch

#mindset

#healthiswealth

#nutrition

#protein

#potions

#justdoit

#motivation

#success

#inspiring

#abs

#sixpack

#freedom

#fyp

#entrepreneurship

#nature

#inspiration

#diethacks

#三百

#belmarwisdom
In the video, a man says:
That's what gave me ADHD.
Here is what it looked like at the time of writing: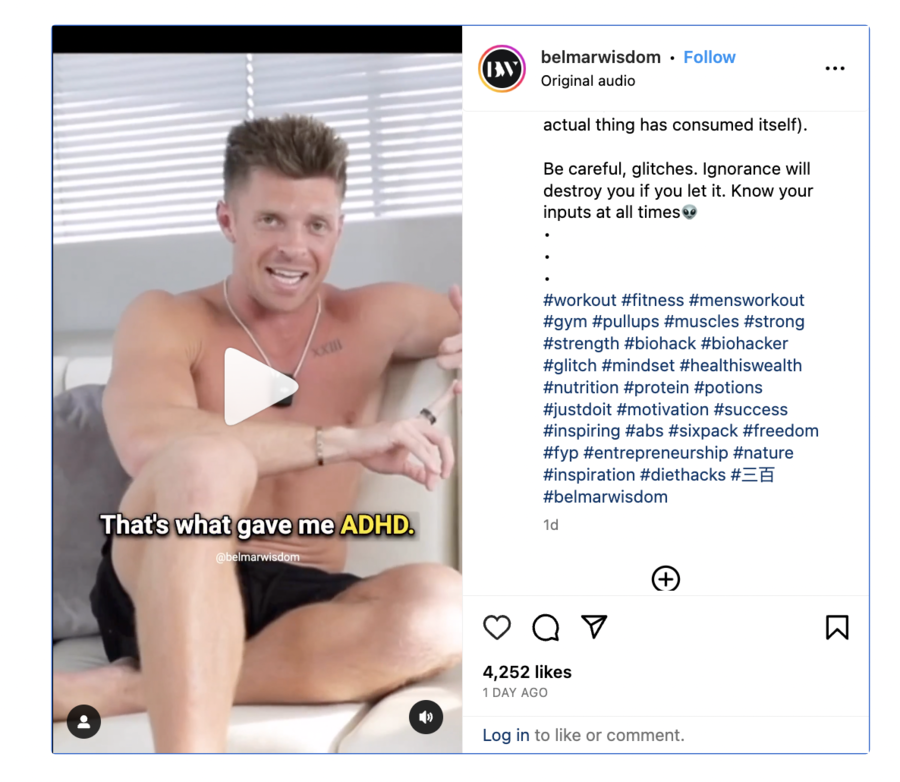 (Source: Instagram screenshot taken on Wed May 10 15:20:25 2023 UTC)
The clip opened with an incorrect description of pasteurization. The man suggested:
... they're heating the milk up, and they're giving these cows these pills that actually increased the udders. Now it makes them 30% larger, but when they do that, yes, they're getting more milk, but now they're getting puss in milk. So how did they get rid of the puss? They feed it antibiotics. How do they get rid of the antibiotics, they pasteurize it, and that's going all through us.
Contrary to the claim, pasteurization is used to kill pathogenic micro-organisms and bacteria that spoil food, not antibiotics. The process, first discovered by French chemist Louis Pasteur in 1863 and suggested for commercial milk in 1886 by German chemist Frans von Soxhlet, involves heating beverages and foods. The length of exposure and temperature depends on certain qualities of the product.
As of March 2023, the U.S. Food and Drug Administration (FDA) requires mandatory pasteurization for all milk that is distributed across state lines.
The FDA website warns about the dangers of raw milk consumption and explicitly says it does not contain bacteria beneficial for gastrointestinal health, is not "an immune system building food" and doesn't cure such conditions as allergy or asthma.
As of this writing, there is no evidence directly connecting the origins of Attention-Deficit/Hyperactivity Disorder (ADHD) to a person's diet. According to the Centers for Disease Control and Prevention (CDC) website, it is a condition related to brain development, not to the gastroenterological tract:
The cause(s) and risk factors for ADHD are unknown, but current research shows that genetics plays an important role. Recent studies link genetic factors with ADHD.

Other potentially contributing factors scientists continue to evaluate include brain injuries, lead exposure and alcohol consumption during pregnancy, and premature delivery.
The CDC website clearly states that studies do not support the idea that one's dietary habits such as "eating too much sugar" may cause ADHD.
Children and Adults with Attention-Deficit/Hyperactivity Disorder, or CHADD, suggested in a 2011 brochure that allergies, including food sensitivities to wheat and milk, may interfere with some medications used to treat ADHD, but did not name milk as a cause of ADHD. On a separate occasion, another CHADD article said that certain foods may affect the severity of some symptoms (for example, mood and self-control), nevertheless emphasized that "ADHD is not caused by your child's diet."
Claims that certain diets may treat ADHD have been circulating since the 1970s when Dr. Benjamin Feingold, chief emeritus of the Department of Allergy at the Kaiser Foundation Hospital, came up with the idea that some foods and additives (including artificial food dyes) might trigger the disorder. This was considered controversial from the start because what was described as improvements from the diet, which excluded the products of concern, was largely based on parental self-reporting and was not corroborated by randomized control trials.
That appears to be a persistent issue. For example, a 2021 study claiming "reduction of ADHD symptoms for more than two-thirds of patients" as a result of dietary restrictions had only 16 participants and was uncontrolled.
Other Lead Stories fact checks about milk can be found here, here, here and here.