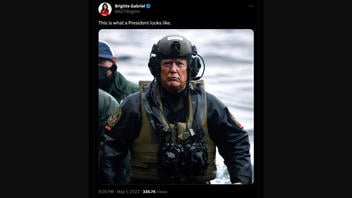 Was former President Donald Trump photographed wearing a helicopter helmet and a military-style vest? No, that's not true: The image from social media is most likely AI-generated.
The claim originated from a tweet (archived here) published on May 1, 2023. It contained what looked like a picture of Trump posted under the caption:
This is what a President looks like.
This is what the tweet looked like at the time of writing: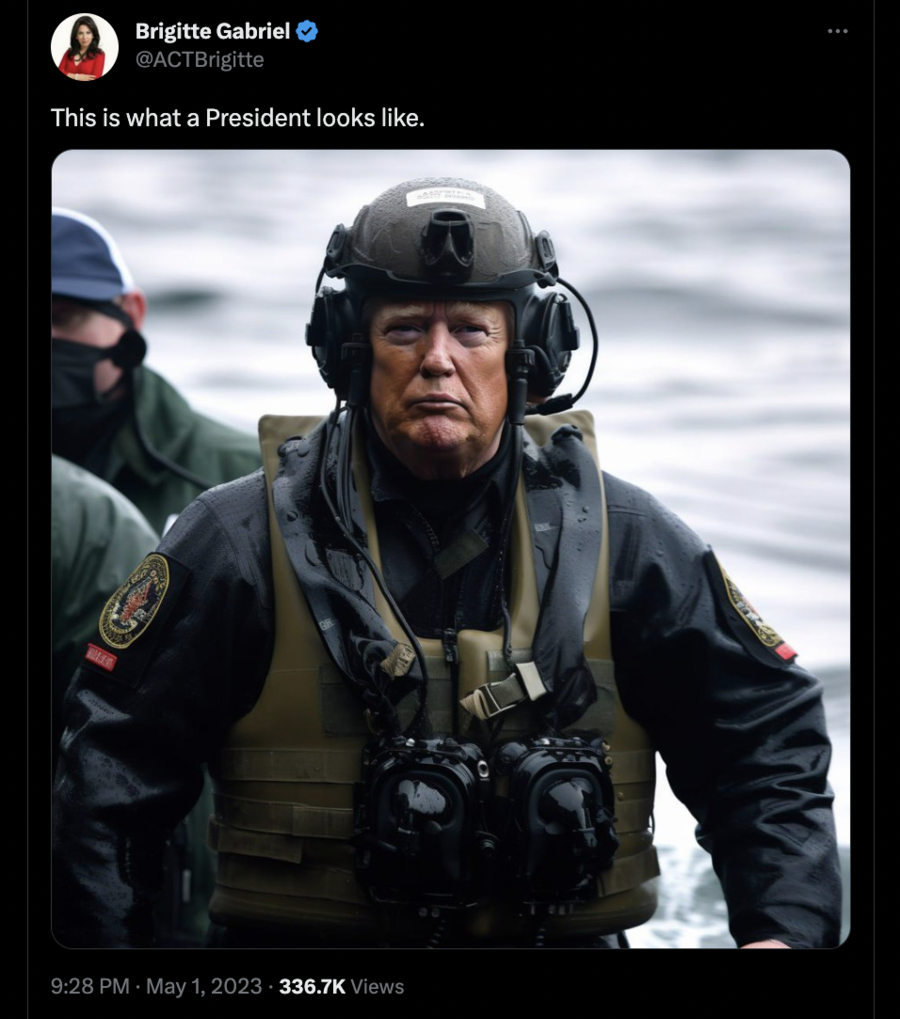 (Source: Twitter screenshot taken on Tue May 2 18:04:18 2023 UTC)
Trump was president between 2017 and 2021, and announced he was running for the office again in 2024. A person who performs the job of head of state typically receives a lot of photo and video coverage while in office and afterward. However, multiple tools used by Lead Stories to conduct a reverse image search did not show an authentic match for this image.
A closer look shows signs that the photo may be computer-generated. Despite the high quality, the image does not contain the details that would be visible had it been taken in real life. For example, neither the helmet nor the emblem on the sleeve has any identifying inscriptions that would be expected there.
You can see on the helmet what seem to be letters only from afar; this illusion disappears if one zooms in: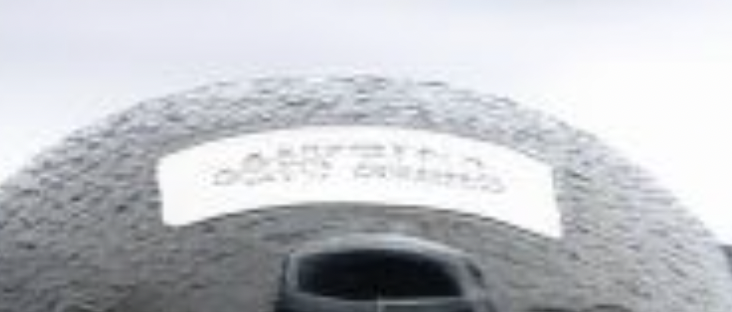 (Source: Twitter screenshot taken on Tue May 2 18:24:59 2023 UTC)
The insignia on the sleeve does not have any words either: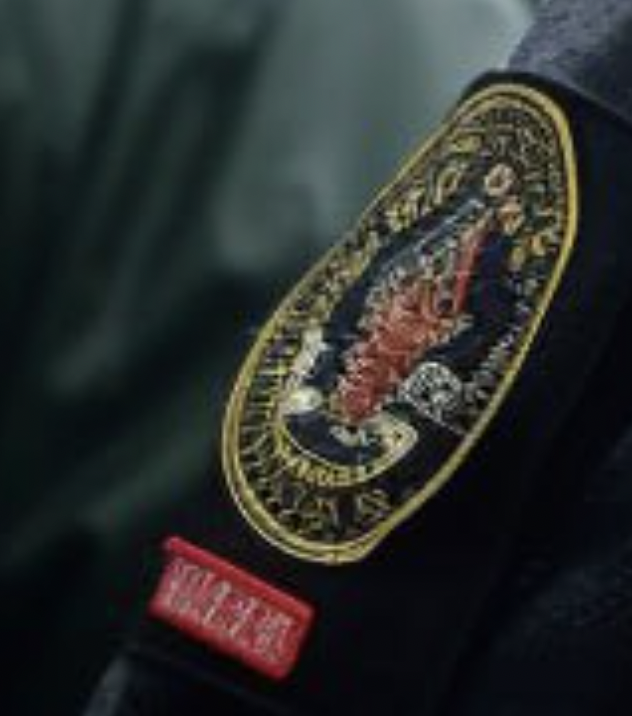 (Source: Twitter screenshot taken on Tue May 2 18:24:40 2023 UTC)
An obscure red shape in a yellow circle surrounded by dark blue does not match any official symbols of the U.S. armed forces:

(Source: Defense.gov screenshot taken on Tue May 2 19:08:08 2023 UTC)
A tool designed to detect AI-generated content also suggests that the photo is not authentic: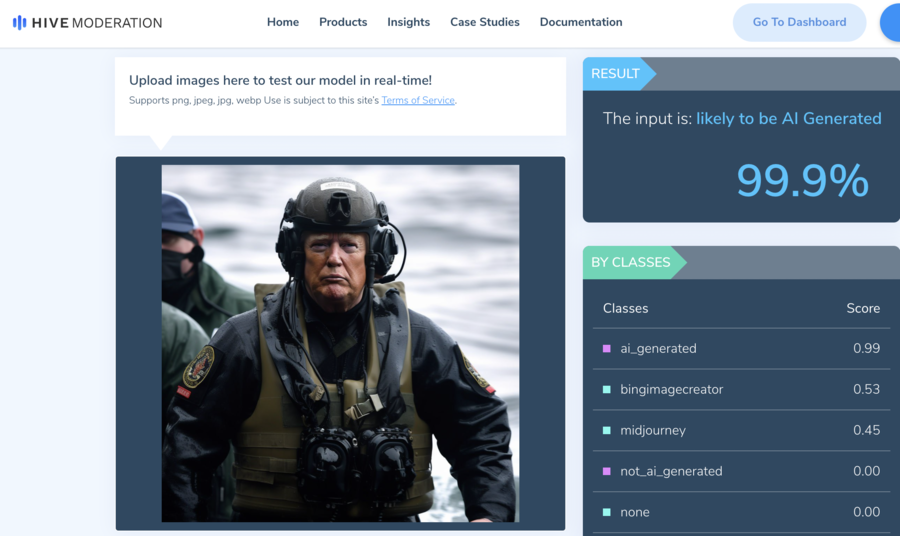 (Source: Hivemoderation.com screenshot taken on Tue May 2 18:01:24 2023 UTC)
The Department of Defense's Directive 1344.10 sets limits on the political use of photos of the members of the armed forces wearing military uniforms. For example, it does not allow using those images as main campaign photos and prescribes a disclaimer clarifying that the display of the uniform does not mean the support of any military-related institutions.
The same account with a checkmark (due to a subscription to Twitter Blue) posted one more image appearing to be of the former president wearing a military uniform and one appearing to be Trump in Revolutionary War-ear clothes.