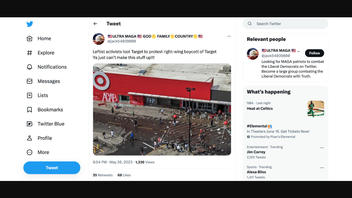 Did "leftist activists" loot a Target store in response to the 2023 Target boycott started by right-wingers? No, that's not true: In the tweet making that claim, the image is from 2020, three years before the protest over LGBTQ+ merchandise. The Minneapolis Target was ransacked in the aftermath of the death of George Floyd. There are multiple articles from 2020 that show this specific Target.
The claim appeared on Twitter (archived here) where it was published on May 26, 2023. The tweet read:
Leftist activists loot Target to protest right-wing boycott of Target

Ya just can't make this stuff up!!!
This is what the post looked like on Twitter at the time of writing: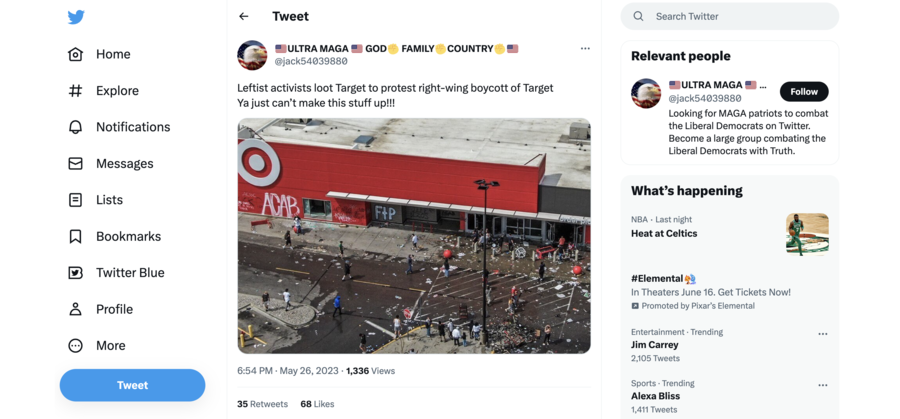 (Source: Twitter screenshot taken on Tue May 30 15:29:20 2023 UTC)
The boycott the tweet references is a 2023 response to Target selling LGBTQ+ merchandise, with the boycott mostly led by conservatives.
Seen in the May 26, 2023, tweet is a picture of the outside of a Target. The Target has graffiti on it and trash surrounding it. There are people are standing around also. The creator of this tweet does not offer any supporting evidence that this picture was taken recently, nor does the tweet indicate where this particular store was located.
A reverse image search of this photo led Lead Stories to a Daily Mail article from 2020. Here is a screenshot of the photo from the Daily Mail article: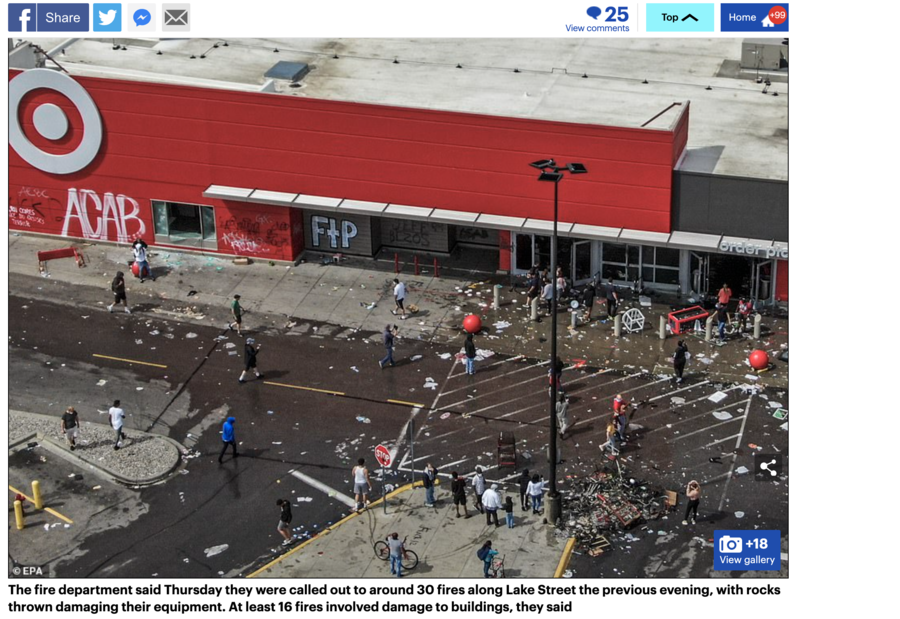 (Source: Daily Mail screenshot taken on Tue May 30 15:38:28 2023 UTC)
The headline of the Daily Mail article mentions "Minneapolis," and a Fox Business article confirmed this Target was in Minneapolis, Minnesota and had been vandalized in May 2020, not 2023, as the claim suggests. A photo of the a Target with the same graffiti, but at a different angle, confirmed that this was the same location as the Target seen in the tweet.
The subhead to the Fox article reads, "Five other stores damaged in riots after the killing of George Floyd will remain closed until further notice."
Here is a Yahoo article showing the exact same picture seen in the tweet. The article reports Target's statement on how the company was shutting down more than a dozen Minneapolis locations after the 2020 looting.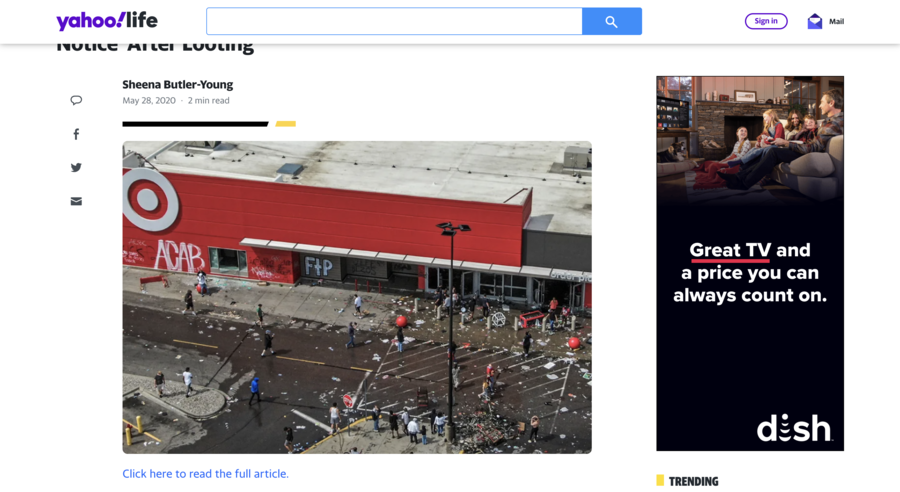 (Source: Yahoo! Life screenshot taken on Tue May 30 17:18:39 2023 UTC)
Other Lead Stories fact checks about Target can be found here, here and here. Lead Stories articles on claims concerned the death of George Floyd are here.