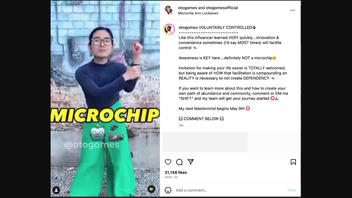 Does a video show a real situation where a person has an implanted microchip in her arm that allows her to buy goods and open her home door lock, then the implant stops working and she is stuck without money or access to her apartment? No, that's not true: Two videos of science fiction content have been combined into one that offer no proof that the chips are real or that they suddenly have been turned off. The person who makes the videos is part of a collective that produces fictional cyberpunk videos and conspiracy theory scenarios.
The claim appeared in a video on Instagram on April 30, 2023. It opened:
I put a microchip in my arm and it's the best thing ever. This chip is a powerhouse.
This is what the post looked like on Instagram at the time of writing: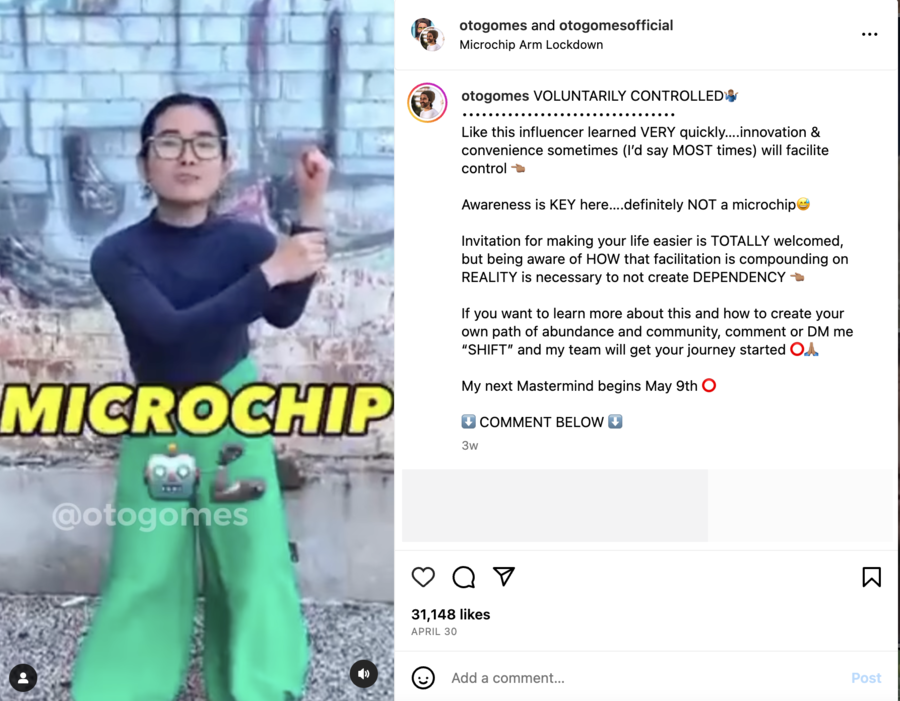 (Source: Instagram screenshot taken on Mon May 22 16:12:33 2023 UTC)
The person in the video is Emilia TszYing Lau, a member of an Australian content collective that produces science fiction pieces for a site named Tofana World. The videos she produces appear to be a form of cyberpunk, which is "a sub-genre of science fiction that features advanced science and technology in an urban, dystopian future."
The Instagram video is an edited version of two videos spliced together. The first clips of a video on Instagram is a shorter version of the original one that shows Lau enthusiastically showing how a microchip allows her to pay for groceries, unlock her doors and have her medical information easily accessible. In the original video she claims the chip is "totally free" in Australia.
While there are microchip implants that allow for payments to be made, a Google news search yields no results that there are microchips that contain medical information and keyless entry and are free in Australia as of May 2023, as the person in the video claims.
There is an image and voice that say "24 hours later" and in a second clip, which is an edited version of this video, she claims she posted on social media, "about the danger of having a chip implanted in my arm," and claimed, "this morning I woke up only to find the video I posted was gone." That is false. The original video where she celebrates the virtues of the microchip is still available on TikTok here:
And the video where she talks about the "dangers" of the chip is still available on TikTok here:
A person at the end of the video says, "You put yourself into this cage," implying that the person who got the microchip is to blame when it was turned off. The video does not provide proof of actually having such a chip implanted in her arm nor that it stopped working after she posted a video of the "dangers" of a microchip and not that the video of her speaking out about the "dangers" of the microchip was taken down.