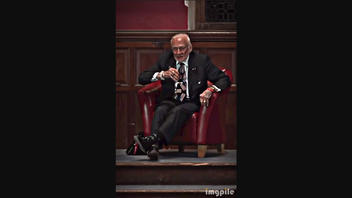 Did astronaut Buzz Aldrin say the 1969 Apollo 11 moon landing "didn't happen"? No, that's not true: The video clip in the post that makes this claim is misleading since it left out important context from one of Aldrin's quotes in a 2015 question-and-answer session.
The claim appeared in a post on Instagram on June 11, 2023. The caption opened:
Buzz aldrin does not care 🫣👨‍🚀//>> (@astralconspiracy @astralconspiracy ) - (Credit: @/tsential on TikTok ) - - #conspiracy #conspiracytheorist #innerearth #ufosightings #buzzaldrin #moonlandinghoax
The post has a video that opens with Aldrin answering an audience member who asked," What was the scariest moment of the journey?" He responds:
The scariest? It didn't happen. It could've been scary.
Here is what the post looked like at the time of the writing of this fact check: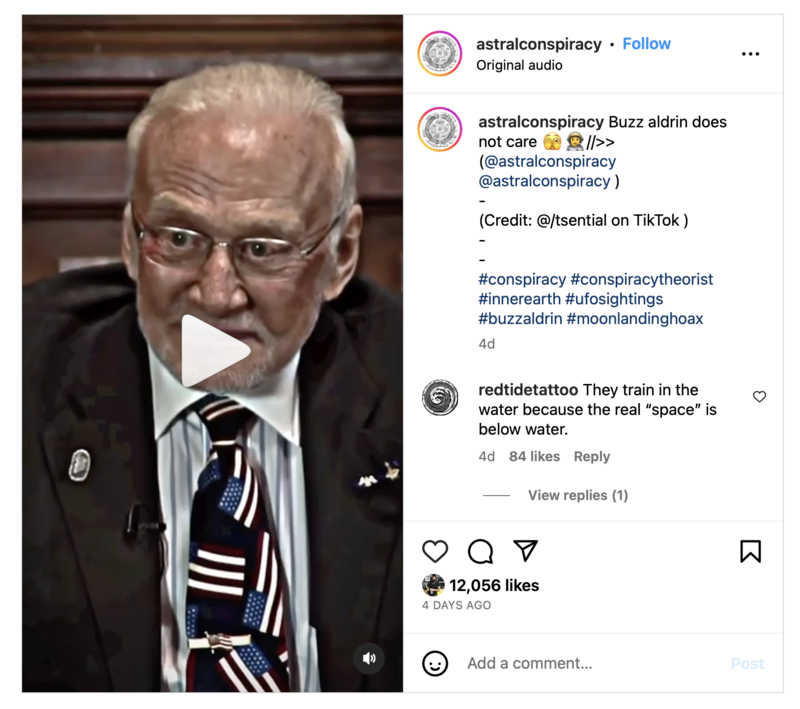 (Source: Instagram screenshot was taken on Fri June 16 18:48:51 2023 UTC)
The implied claim this post makes is that Aldrin is saying the moon landing never happened.
The discussion from which the video clip was taken is in a June 6, 2015, video on YouTube titled, "Buzz Aldrin - Q&A," on the verified OxfordUnion channel. At the 30:17 mark in the video, an audience member asks Aldrin what "the scariest moment of the journey" was. Aldrin responds, "Scariest? It didn't happen. It could've been scary."
At the 33:45 mark in the same video, in remarks that are not included in the post on Instagram, Aldrin recalls observing the spacecraft's floor. Referring to a "broken circuit breaker," he says, "There was something that didn't look like it belonged." At 35:48, he explained that he had to fix the circuit breaker to power an engine, which ultimately helped get the spacecraft and crew back to Earth.
Thus, the moment that "didn't happen," as Aldrin explained, was the fear of a nonworking engine on the spacecraft. He prevented this scenario by fixing a circuit breaker. It was not that the Apollo 11 moon landing mission, which has been publicly archived, never happened.
Lead Stories previously found claims that Aldrin admitted that they "never went to the moon" and that the "moon landing was faked" also to be false.
Additional Lead Stories fact checks of claims about Buzz Aldrin and the moon landing can be found here and here.