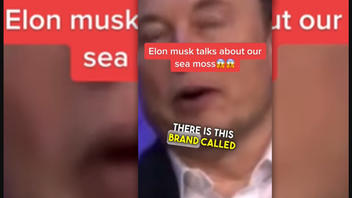 Did Elon Musk promote a brand of sea moss as a remedy to help a variety of health issues? No, that's not true: This video footage that appears to show Musk volunteering an endorsement during an interview is fake. The clip was taken from an appearance at the TED2022 conference, where Musk discussed purchasing Twitter and other topics but did not promote sea moss. Musk's voice has been duplicated with an AI voice-cloning tool and added to the footage from the TED conference.
The fake endorsement was posted on Instagram by @dr.mo_moss on April 25, 2023. The post was captioned:
See [sic] moss is the truth link in bio🤍🌿

#health

#seamoss

#food

#elonmusk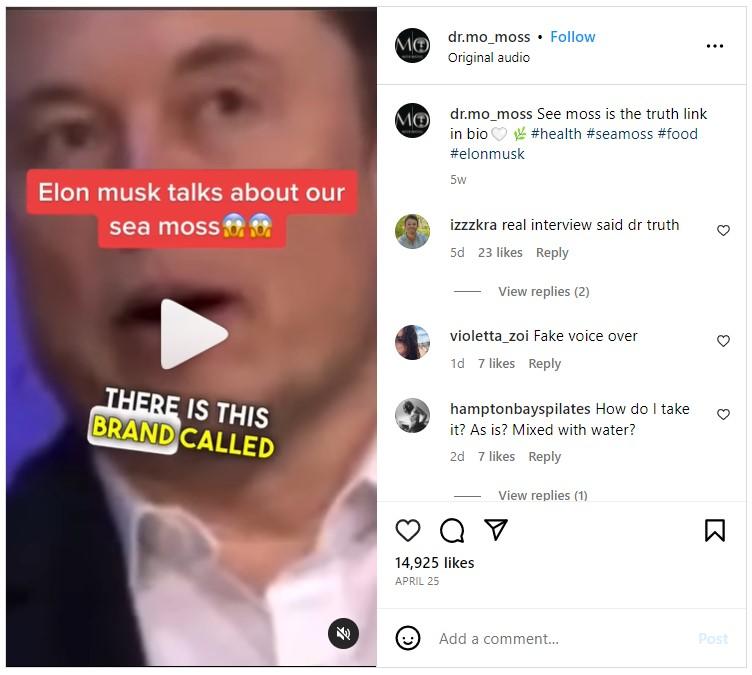 (Source: Instagram screenshot taken on Fri Jun 02 14:35:20 2023 UTC)
The Instagram account contains a link to a site, MoeMoss, that markets sea moss as well as products bearing the brand name "Dr. Moe."

The voice and subtitles in this sea-moss video say:
There is this brand called Dr. Moe. They sell natural remedies and such, but anyways, they sell sea moss. It contains 92 minerals the human body needs. It helps your whole body from natural detox and energy source to immune system support and gut health. It's literally insane.
That voice is not Elon Musk, but an AI voice clone. This is not the first time this video clip from the TED2022 conference has been used to make a false product promotion with a clone of Musk's voice. On March 13, 2023, Lead Stories debunked a false promotion for a remedy called Shilajit that had been posted on Facebook and also used a fake Musk voice.

The recorded interview on YouTube between Musk and Chris Anderson, the head of TED, is 54:45 minutes long, but both of these false promotions with text overlays use the same interview footage. The cropping is not identical, but the resemblance is plain. In the composite image below, the screenshot of the Shilajit promotional video on Facebook (below left) shows the same interview footage as the sea-moss promotion on Instagram (below right):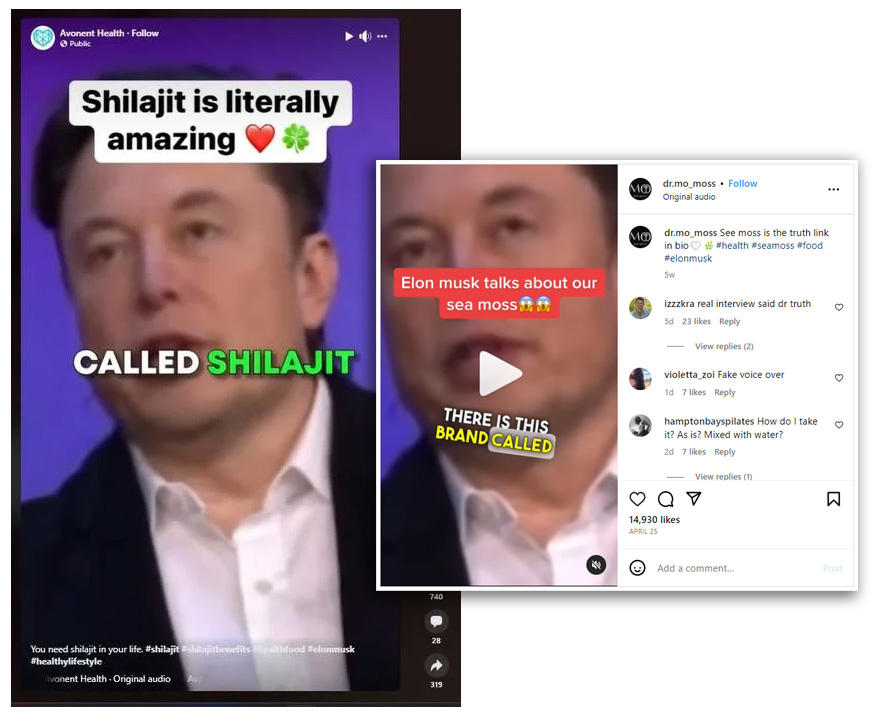 (Source: Lead Stories composite image made with Facebook and Instagram screenshots taken on Fri Jun 02 14:55:44 2023 UTC)
Using Google's reverse-image search, Lead Stories found many additional instances of this video clip with a fake voice added. In one example posted on April 23, 2023, the fake Musk voice says the Earth is flat before promoting a Batana oil remedy to regrow hair.

Many more examples with scripted voice clone scenarios were posted by the TikTok account @elonrealmusk (pictured below), promoting an app called Parrot AI, which apparently was the app used to make the posted videos.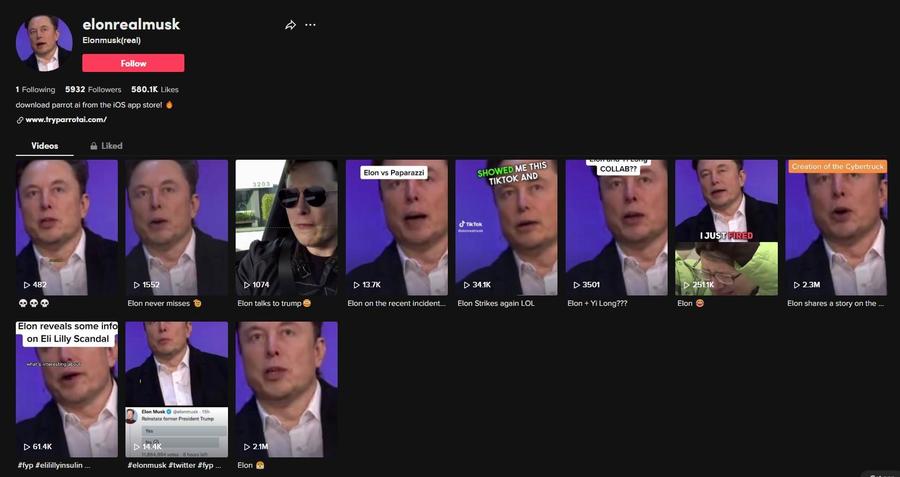 (Source: TikTok screenshot taken on Fri Jun 02 14:55:44 2023 UTC)
Additional Lead Stories fact checks of claims involving Elon Musk can be found here. Aside from Musk, we also have debunked AI-enabled claims
about public figures ranging from Donald Trump to Pope Francis.