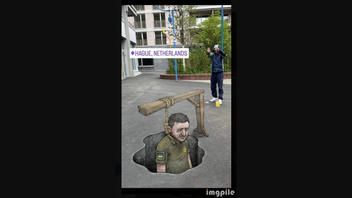 Is graffiti of a hanged Volodymyr Zelenskyy in The Hague, Netherlands, as of this writing? No, that's not true: The image was created by an art group that posts their work on Instagram purportely in random locations worldwide, but there is no evidence that the graffiti is where the group claims it is. The location shown in this image is in Bülach, Switzerland. The art group's Instagram, Typical Optical, claims to be Polish and has posted their anti-Zelenskyy art set at a location in Switzerland previously.
The claim appeared on Twitter where it was published on June 28, 2023. The caption of the tweet opened with:
Artwork conducted by Polish Artists in The Hague.
This is what the post looked like on Twitter at the time of writing: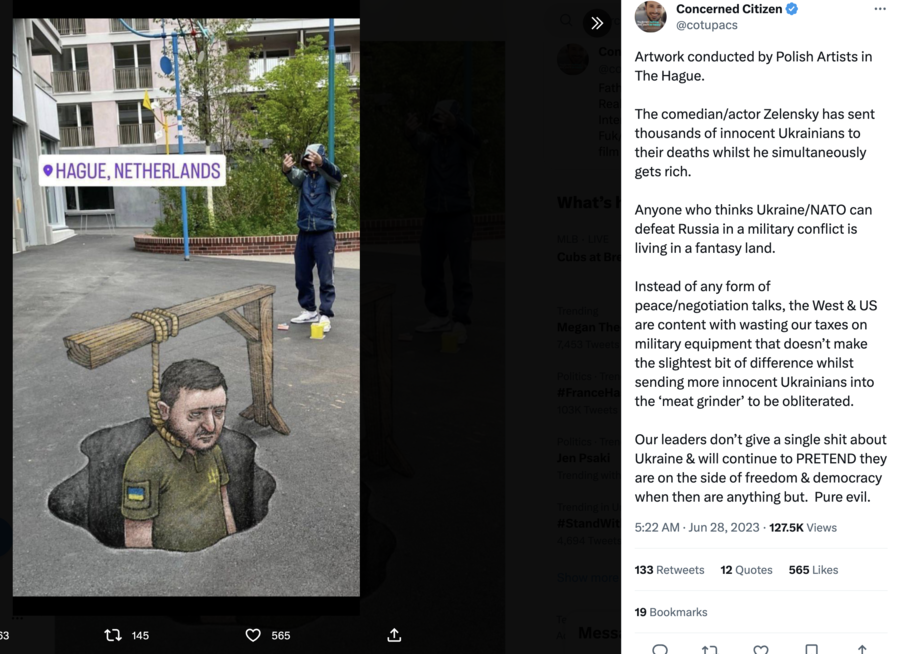 (Source: Twitter screenshot taken on Mon Jul 3 14:36:43 2023 UTC)
The rest of the tweet claims that Zelenskyy's only concern is getting rich, that Ukraine can not beat Russia, that the U.S. is wasting tax money and that leaders on Ukraine's side pretend they are on the side of freedom and democracy.
Lead Stories found the location of the supposed graffiti. The photo is taken in Bülach, Switzerland, on the grounds of the Glasi-Quartier, an apartment complex. Here is the Google Maps screenshot of the location in the tweet: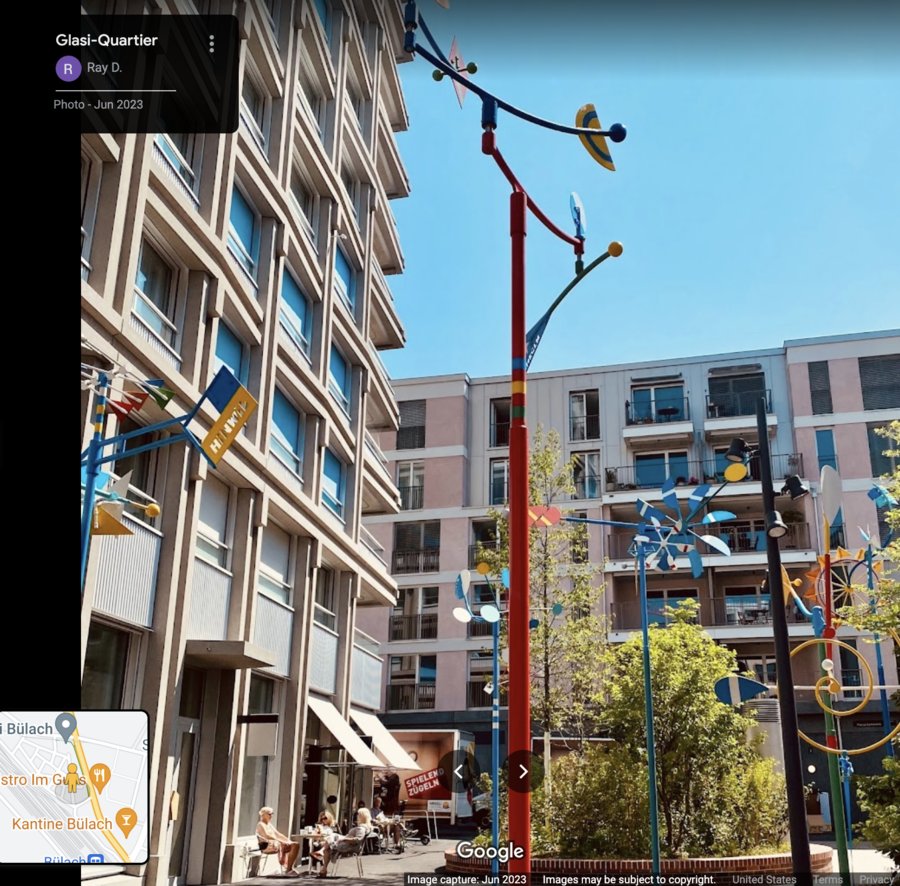 (Source: Google Maps screenshot taken on Mon July 3 14:46:17 2023 UTC)
Lead Stories has debunked fake anti-Zelenskyy graffiti in the past that has claimed to be in London and New York City. Both of those claims did not have evidence that the graffiti was present or had ever been there to begin with.
Similarly to this fact check, the fact check that debunked the claim that anti-Zelenskyy graffiti was seen in London found that the real location was also in Switzerland at the Lindt Home of Chocolate.
Both of those previous fact checks led back to an Instagram account, @typicaloptical. When we checked if they were behind this claim as well, Lead Stories found multiple photos on their account culminating in the piece seen in the tweet. Here is a screenshot of Typical Optical's Instagram account at the time of writing, showing the image broken up into nine separate images on the account's picture grid: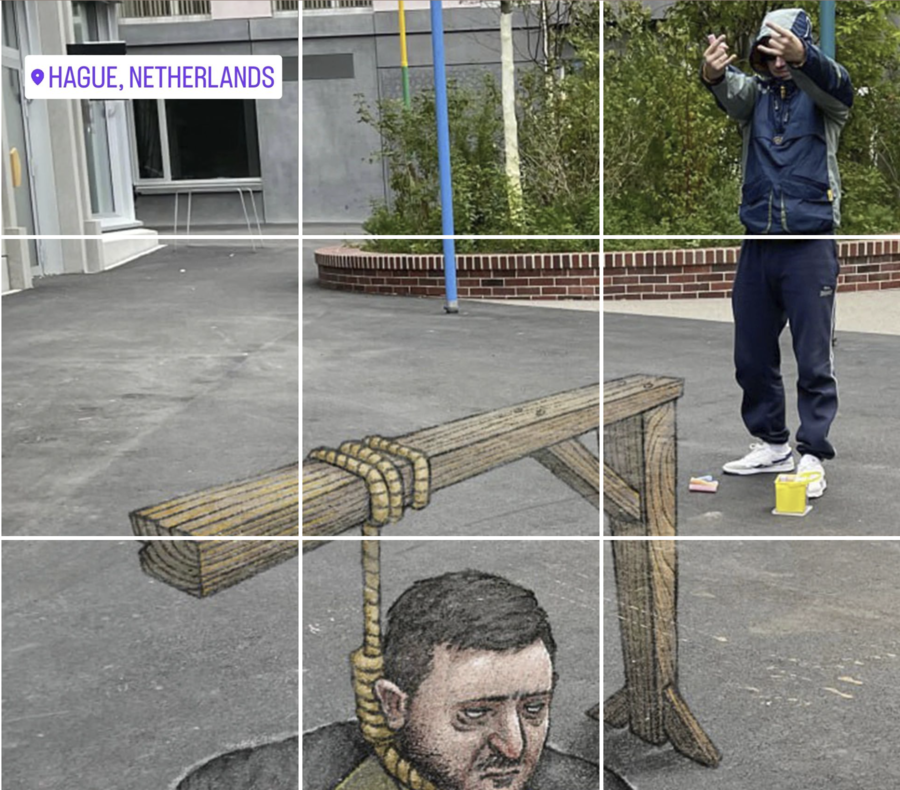 (Source: Instagram screenshot taken on Mon Jul 3 16:53:49 2023 UTC)
We have contacted the Glasi-Quartier apartment complex about this claim and will update this article when we receive a response.
More fact checks related to the Russian-Ukrainian war are here.